Sometimes IT Admins and managers need to change their Google Groups name in Google Workspace. Maybe, there is a wrong name or a miss-spelled word. So, in that case, you need a bulk rename for your group. In this blog, we will understand how Foresight can help us with some automation tasks to complete this process successfully.
Update details about any group in your organization
You can update the details of your Google Groups when required. But you can't update some of the details from the Admin Console. For that, you have to go to Google Groups. But before that, please make sure to turn on Google for business options. Read more about Google for Business option.
Here are the settings to Update Google Groups in Bulk –
basic settings. Also, update the features like a welcome message, and collaborative inbox is available. It includes a simple process –

Sign in to the Admin console
Go to Menu>Directory>Groups
Then click on the group's name
Click on Group information
Click on the edit option in the group details' upper right to edit the information
There are other details to change for some time. They are –
Member privacy: Personal identifications display for members, who can see the member's email addresses and who can contact group owners.
Member moderation: This includes who can add or remove members and create custom roles and permissions for the group.
Email options: Subject for an email, auto-replies to incoming messages, group email languages, adding email footer, and more.
Posting policies: Allow email and web postings, who can reply privately, who can moderate content, etc.
Learn more about these settings from the below link –
https://support.google.com/a/users/answer/10376887?hl=en
Rename a single Google Group
Here are the steps to rename a Google Group using the Google Admin Console –
Sign in to the Admin Console by using your administrator account.
Go to Menu>Directory>Groups.
Click on the name of a group.
Then Click on Rename Group on the left-hand side.
Enter a new name for your group.
Finally, click on Save.
Bulk Rename Google Groups with Foresight
Foresight is a powerful tool for Google admins and users. It helps to rename a group easily and efficiently without any coding. Also, it has other features to complete this task. Furthermore, it saves our time and increases productivity.
Demo Video
From this video, you can learn how Foresight helps bulk rename Google Groups.
Instructions
Rule Creation
First, we need a list of Google Groups. Here we have a Google Sheets of 3 groups. It consists of two columns- Email ( group email) and Name ( groups' new name).
We will download the file in CSV format. Please, note for the demo purpose we are taking only 3 groups. But in real cases, we can handle hundreds of groups.
Now, sign in to Foresight with the help of Google Admin Console. Then go to the Rules page and click on the New Rule button.
Select the Data uploaded trigger and upload the CSV file.
Wait for the file to be parsed and then click on Next.
Select the Rename group action.
Then you need to grant permission for Foresight in the Google Workspace account. You can see the Access granted status after the permission was granted successfully. Select Email in the Group email field.
Type double-opening curly brackets and select Name in the New group name field. Click on Review.
Enter the Rule name (Rename Google Groups) and click Create. You can find the rule created.
Rule Triggering
Now click on the upload icon and upload the same CSV file again. The process will take a few seconds.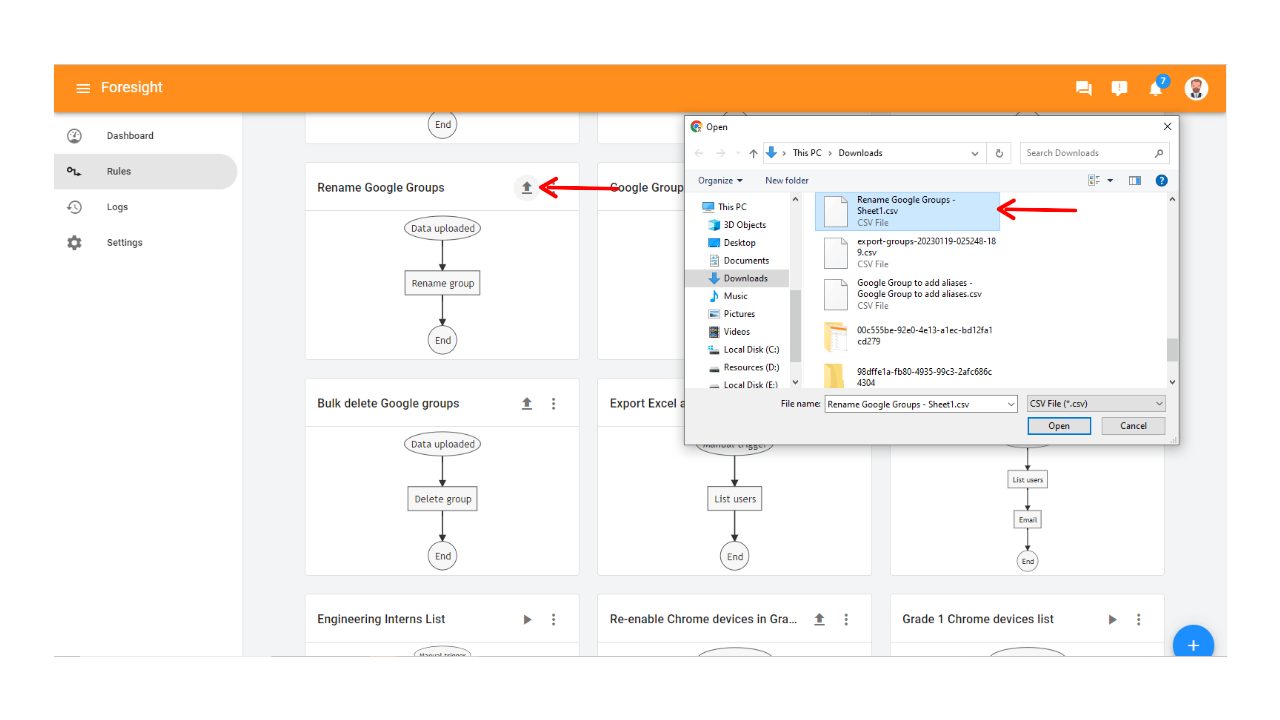 Verifying Results
A notification will appear on the top-right corner of the Rules page. Click on it and then on the Show all option to see the logs page. Also, you can check the log information by directly entering the Logs page from the left sidebar. There you can see the rule is triggered successfully.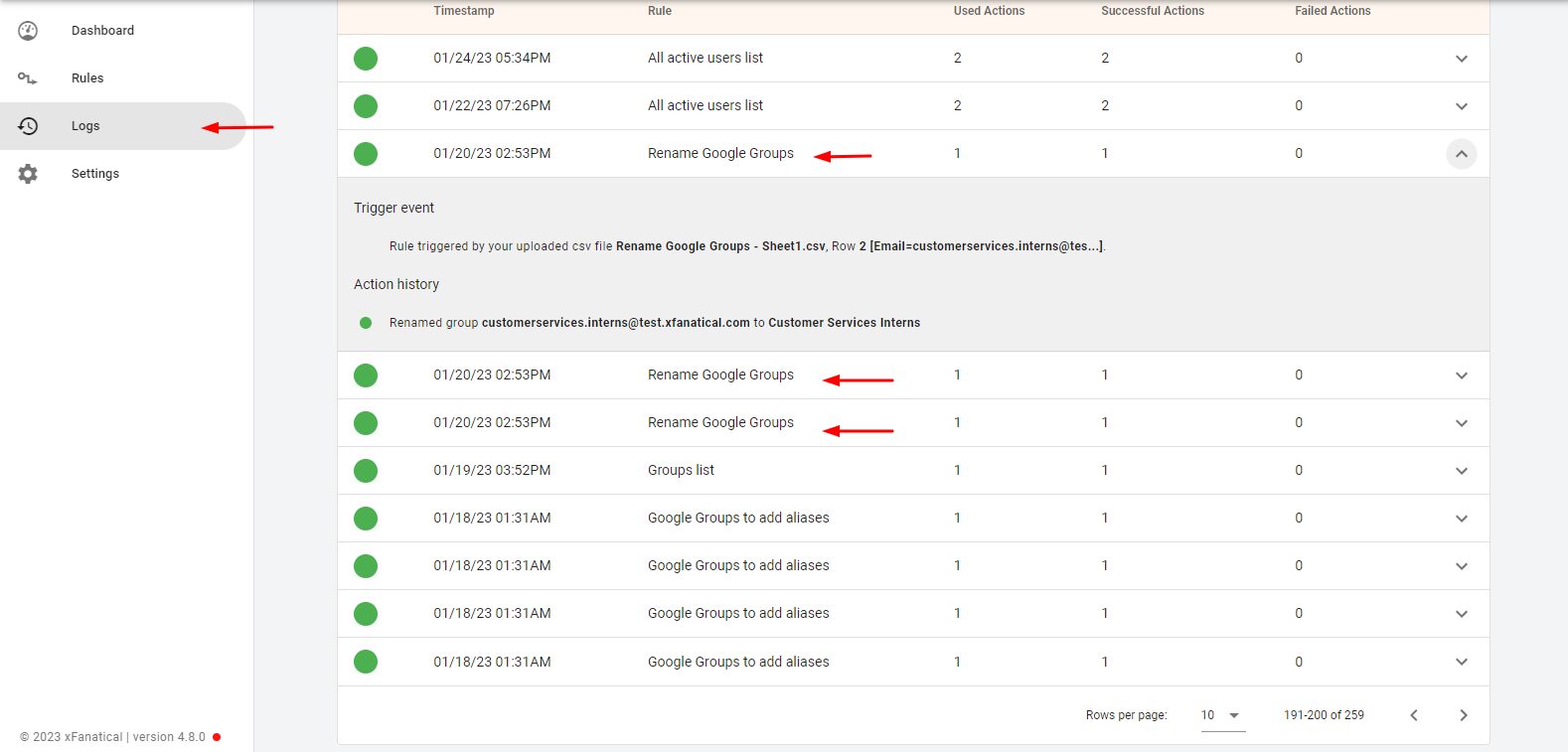 Then verify the results from the Google admin console, also. Go to the Directory>Groups. There you can find all the 3 groups' names have been changed.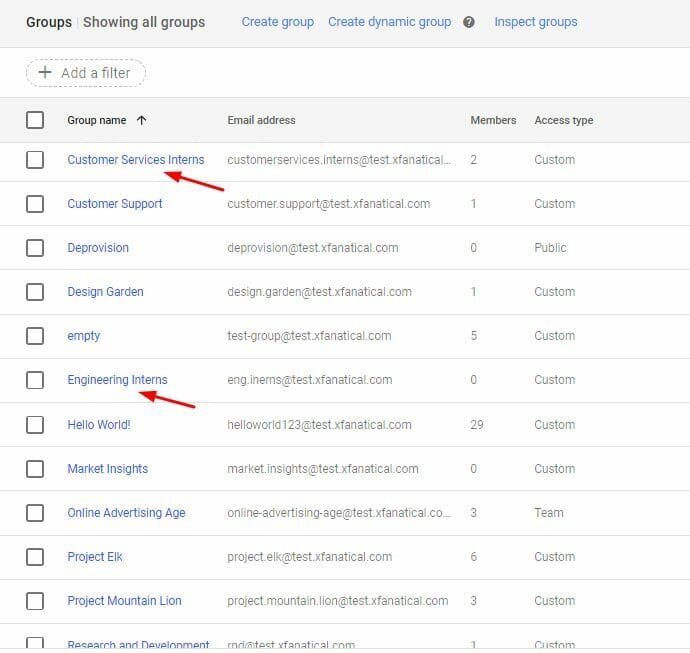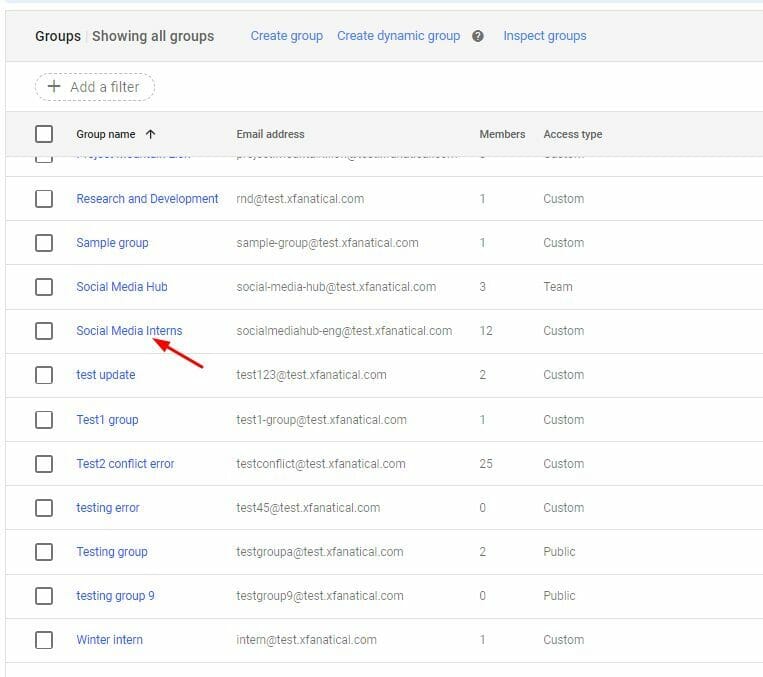 Summing it up
Hopefully, this write-up has provided ample information on renaming Google Groups, and how Foresight is revolutionizing the process through automation. Therefore, you can now rename multiple groups at once without writing any codes. You can also learn about the ways Foresight is helping companies by reading our blogs.