Google gives you ability to search images and the web with the Explore feature in Docs and Slides. It's a convenient feature overall, but it's not 100% safe. Students can easily find contents unintended and harmful. Though SafeSearch is enforced, inappropriate images or age-restricted websites still pop up in front of students' eyes. For example, search girls in bikini in Explore's search bar will display tons of skins.
The article shows you how Safe Doc can disable this feature.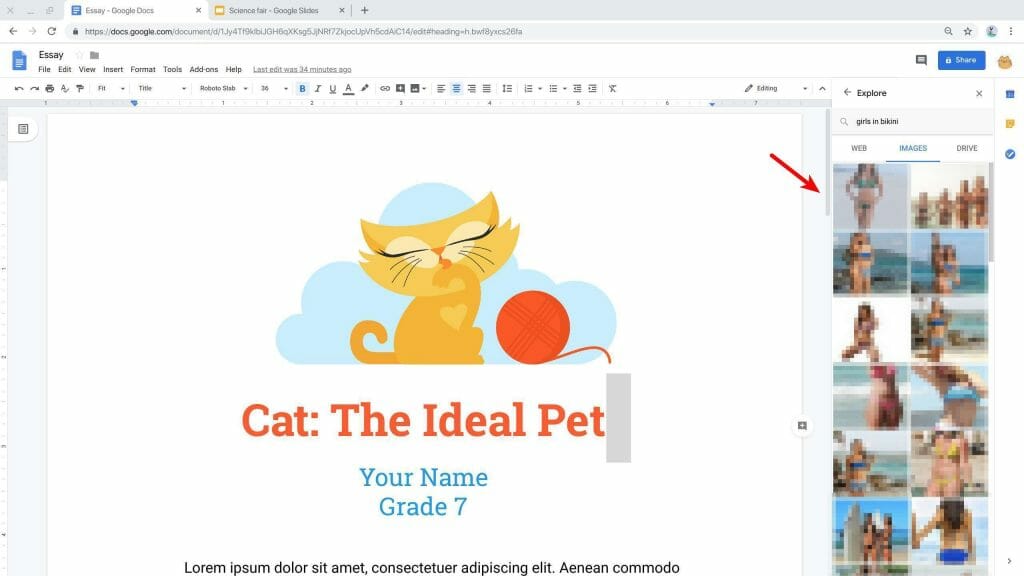 Install Safe Doc
This Setup Safe Doc explained all steps to install Safe Doc on your Chrome browser or Chromebook. Once you have installed the extension, Safe Doc will disable the Explore feature automatically without further configuration. Just verify the subtle interface changes about the Explore feature in Google Docs and Slides shown below.
For school administrators, if you don't want to block the Explore feature later, you are able to turn off blocking by Safe Doc Configurationconfiguring Safe Doc[/su_permalink]. This blocking Explore feature is managed by the policy EnableExplore.
How Safe Doc blocks the Explore feature?
Safe Doc removes many places where you can trigger the Explore sidebar. The following screenshots demonstrate Safe Doc blocks the Explore widget and the Explore menu item. The Explore feature in Docs and Slides are the same. Once Safe Doc is installed, the Explore feature will be gone just like never built.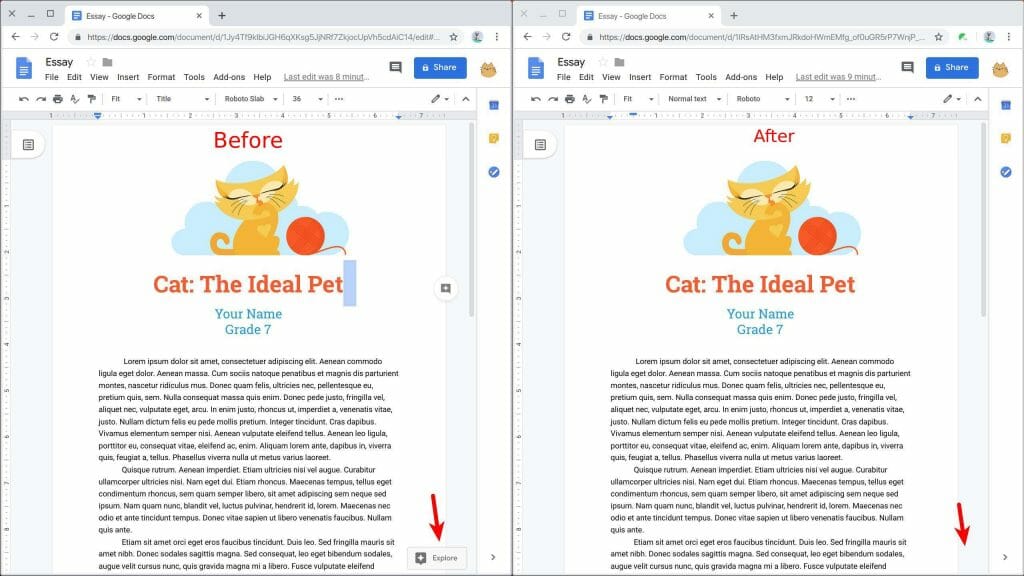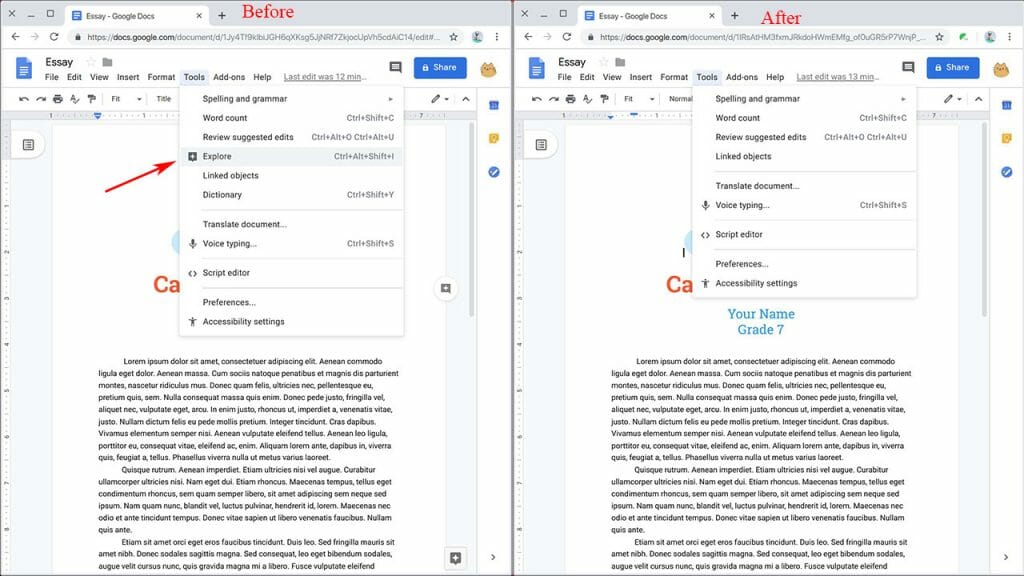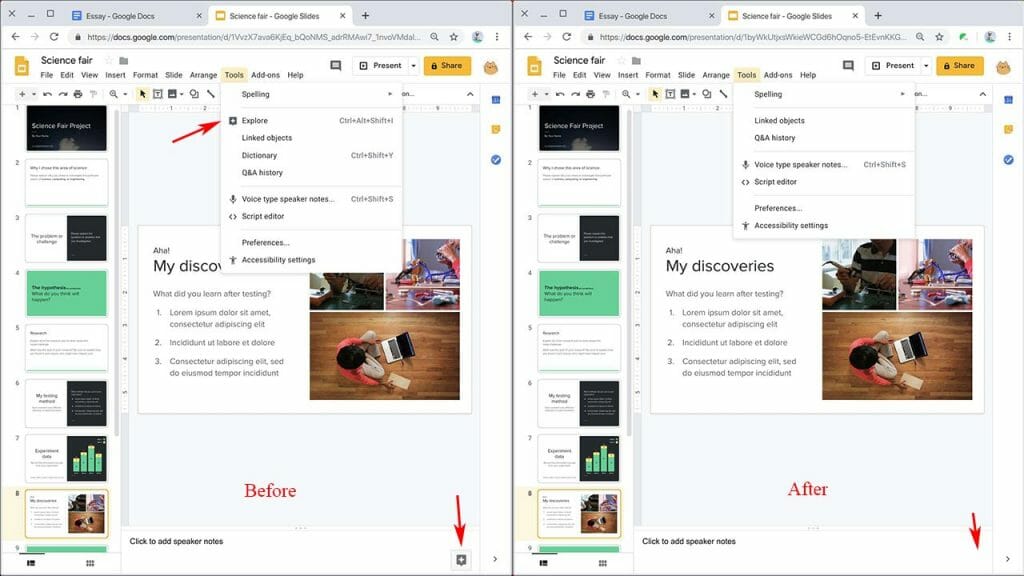 Why not disable the Explore feature in Sheets?
Sheets has an Explore widget too. However, unlike the one in docs or slides, the Explore feature in sheets does not expose the internet to students. It's all about the insights for data within the sheet. From Google's support page, it shows you can ask questions about the sheet data, add alternating color backgrounds automatically, get charts or analysis etc. None of these will cross the fence. Therefore, Safe Doc leaves it out.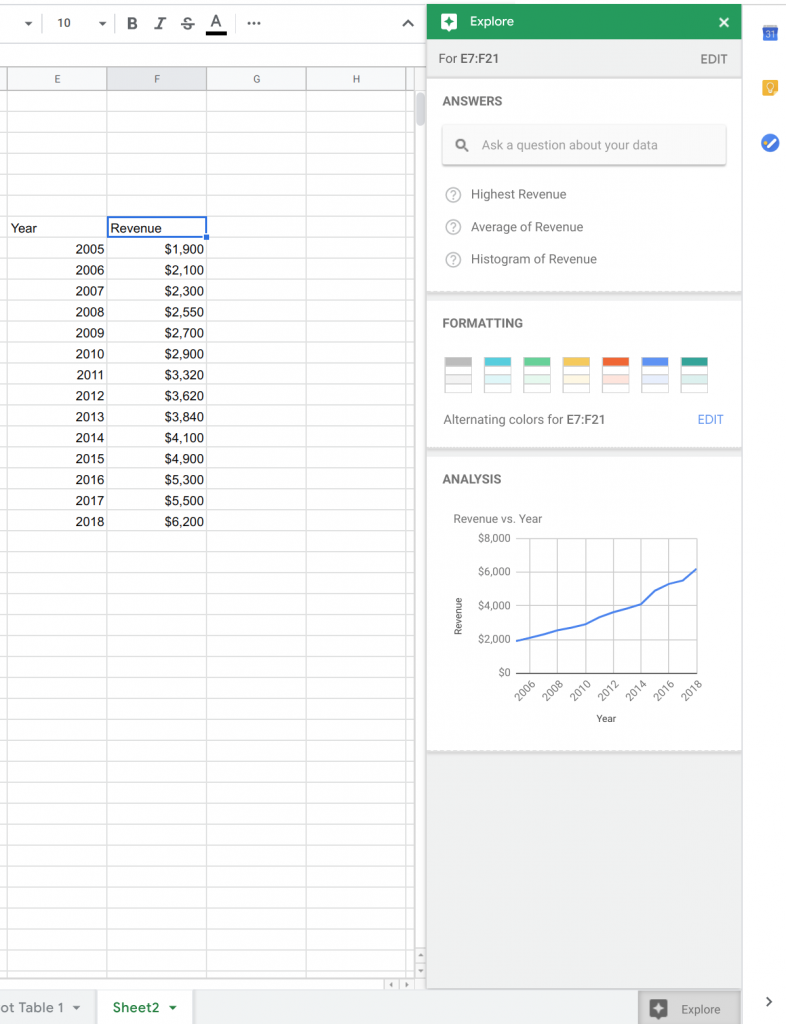 Final Words
Explore is a double-edged sword, which is fun to play but may hurt yourself. Please leave any comments or issues if somehow Safe Doc doesn't work you.
Google Apps not only include the Explore feature that's potentially risky, but many other features that can be exploited by students, like image searching or video searching. Check out my other articles, how to Block Image Search in Google Apps?, disable Dictionary in Docs, or block video searching in Slides.