Google Slides has a feature to allow k-12 students search on Youtube and insert videos to the presentations. Similarly, Google Forms and Classroom have this feature too. Some admins report that with SafeSearch enforced and Youtube domain blocked, students still can circumvent it and watch age restricted videos within GSFE. Unfortunately there is no way in G Suite Admin Console to disable this feature. So this article is going to show you how to utilize Safe Doc to block Youtube video search in these cloud apps. It improves security to your students' Chromebooks as well as comply with the Child Internet Protection Act (CIPA).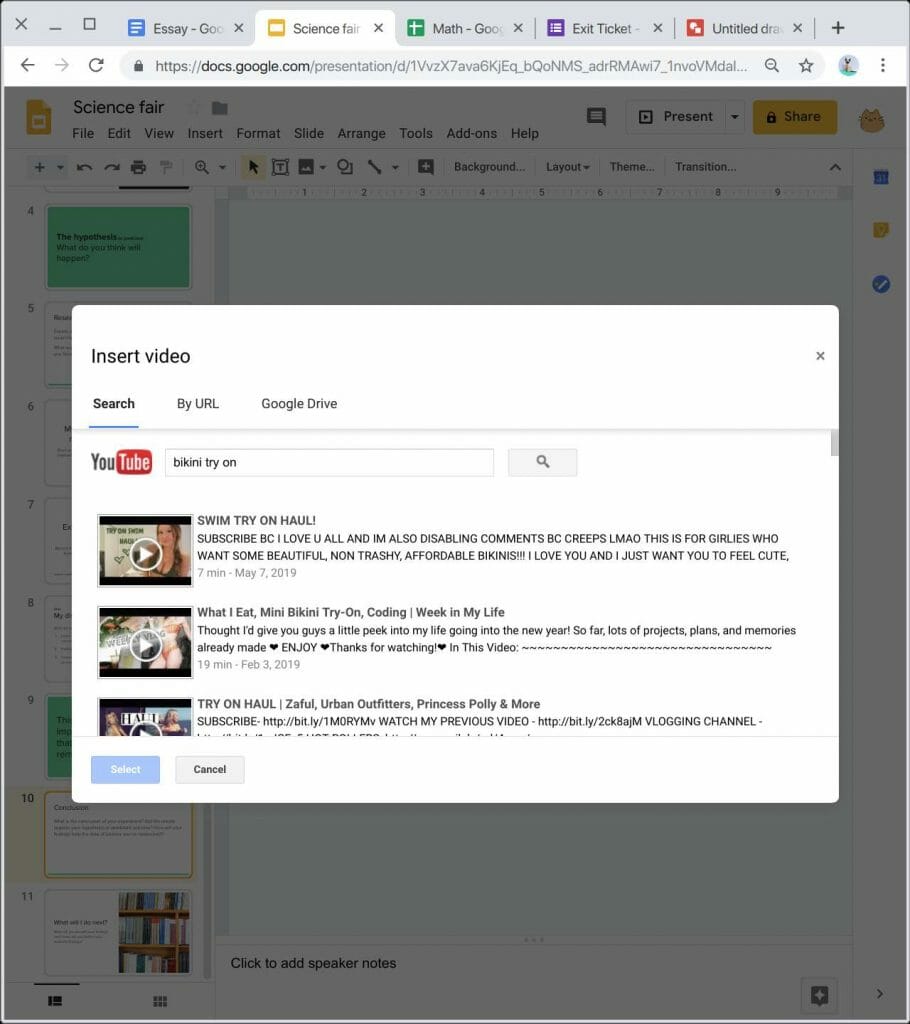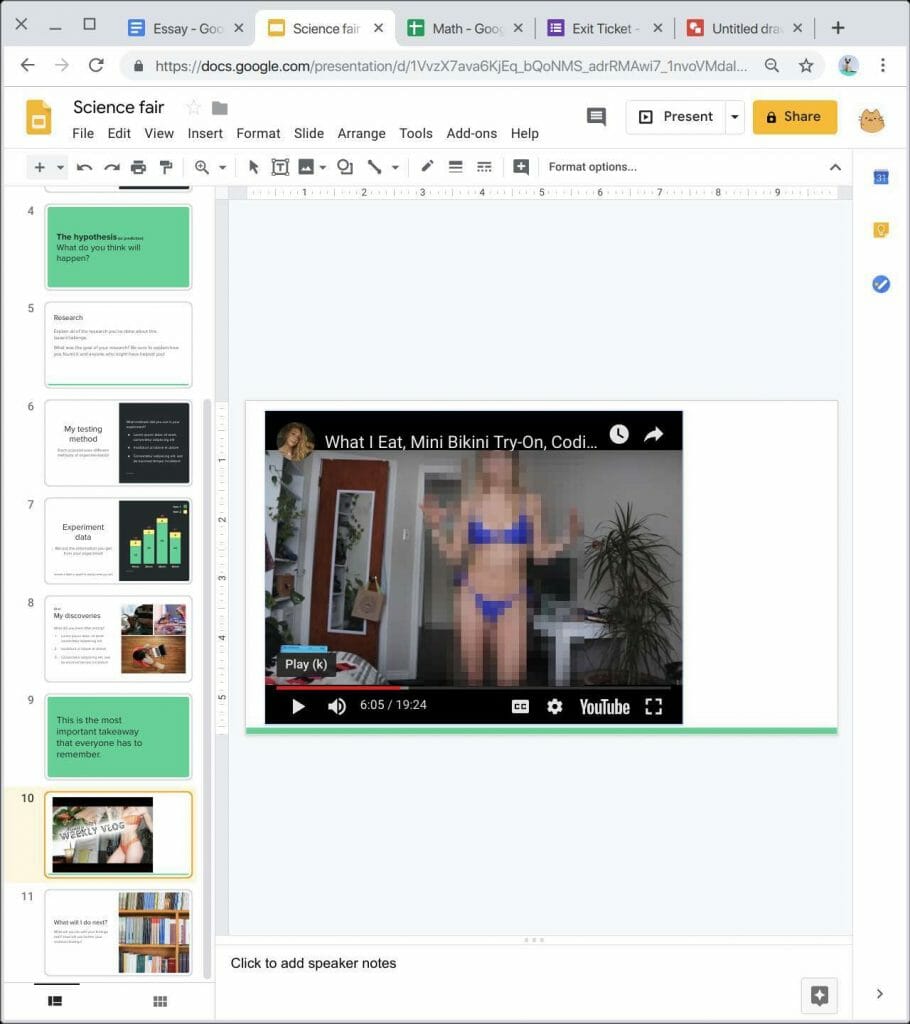 Install Safe Doc
This Setup Safe Doc explained all steps to install Safe Doc on your Chrome browser or Chromebook. Once you have installed the extension, Safe Doc will disable the Youtube search feature automatically without explicit configuration. Just verify the subtle interface changes in Google Slides and Forms shown below.
This blocking feature is controlled by policy EnableVideoSearch.
Verify the video search feature is gone in Slides, Forms and Classroom
In Slides, the Youtube video search feature can activate in the menu Insert > Video.... Then the Search tab in the popup dialog will give students the freedom to type any keywords and find videos. With Safe Doc installed, students will no longer see this tab. They don't even know there exists such a search feature. However, students still has the option to paste a Youtube URL in the By URL part.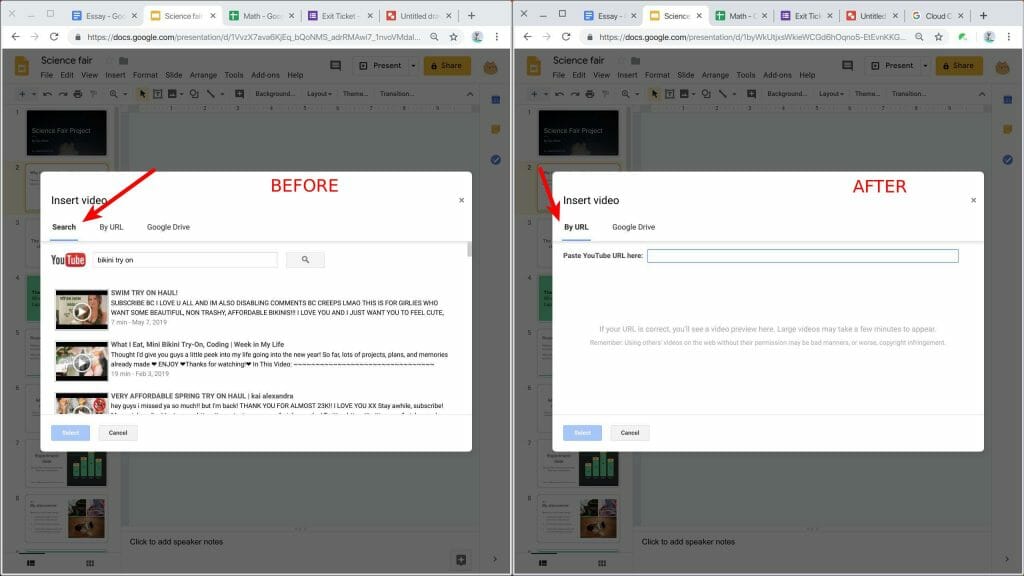 In Forms, there are a couple of ways to trigger the video search. I will only show you a more visible example. From the side bar where you add questions, title or images, you will also find a

button to add videos. Then you will find a similar interface as in the Slides. Again, Safe Doc detects and takes away the video search capability while keeping the pasting Youtube URL option.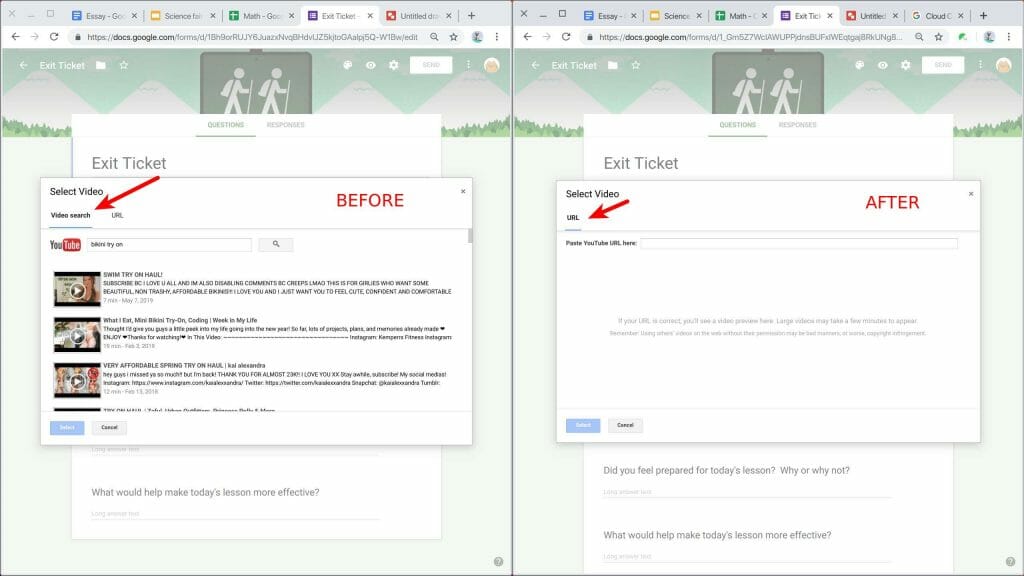 In Hangouts, open a chat dialog with any contact. Click the

button on the message edit bar. A photo picker dialog pops up, on which the Video search tab allows students search Youtube videos in the same way.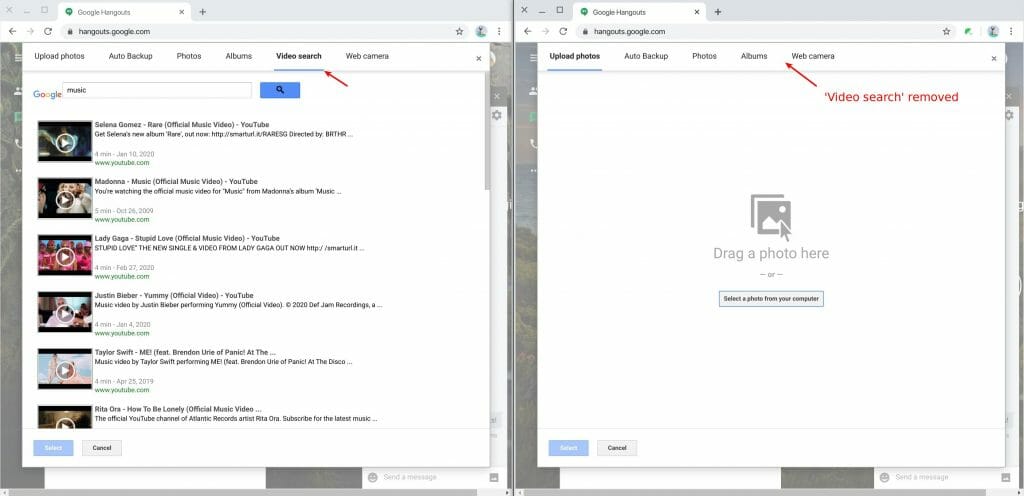 In Classroom, Google allows students to explore videos and share them in class streams. This is abused by students, distracting their attentions.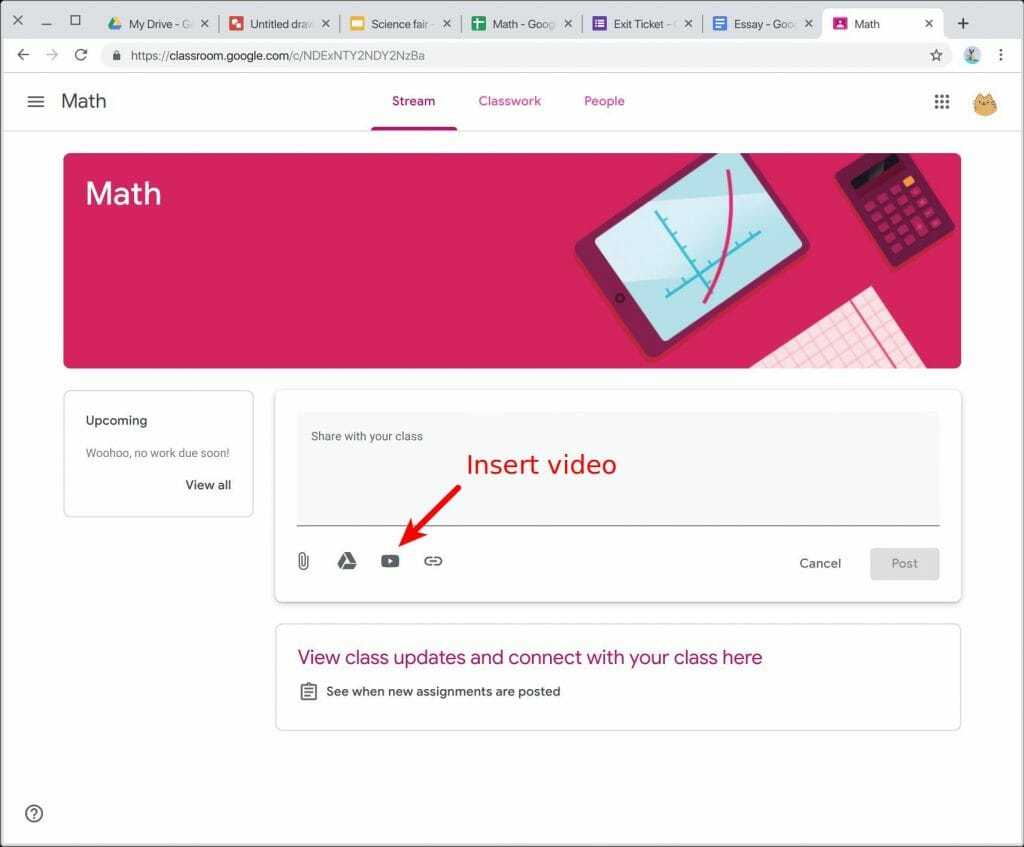 Safe Doc terminates the video searching part while leaving the pasting youtube URL portal alone.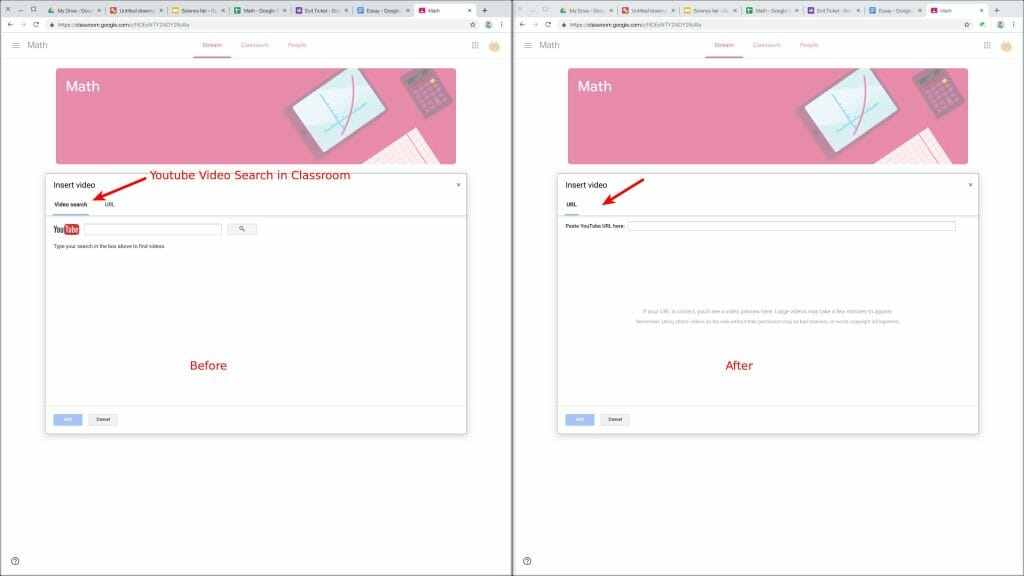 Conclusion
Youtube video search seems a minor feature in Google apps, but it's potential risky to leave alone students watching improper videos.
Besides, if you're concerned about the features in G Suite, you may also find how to block image searching in Docs, block video searching in Slides and block Dictionary in Docs.
Please leave any comments if Safe Doc helps your work.