Safe Doc is a security chrome extension that protects K12 students from searching inappropriate contents. It blocks unnecessary features like image search, video search or web search in Google Apps (Doc, Sheet, Slide, Form and Drawing) so that students cannot exploit these features to find wild content on the web.
What problems do Safe Doc solve?
When working on a Google Apps, students sometimes need to search images or videos and insert the artifacts in their work. It's a convenient feature for the majority but it exposes risks for younger students. While the Safe Search policy is indeed enforced, students still are able to find inappropriate images.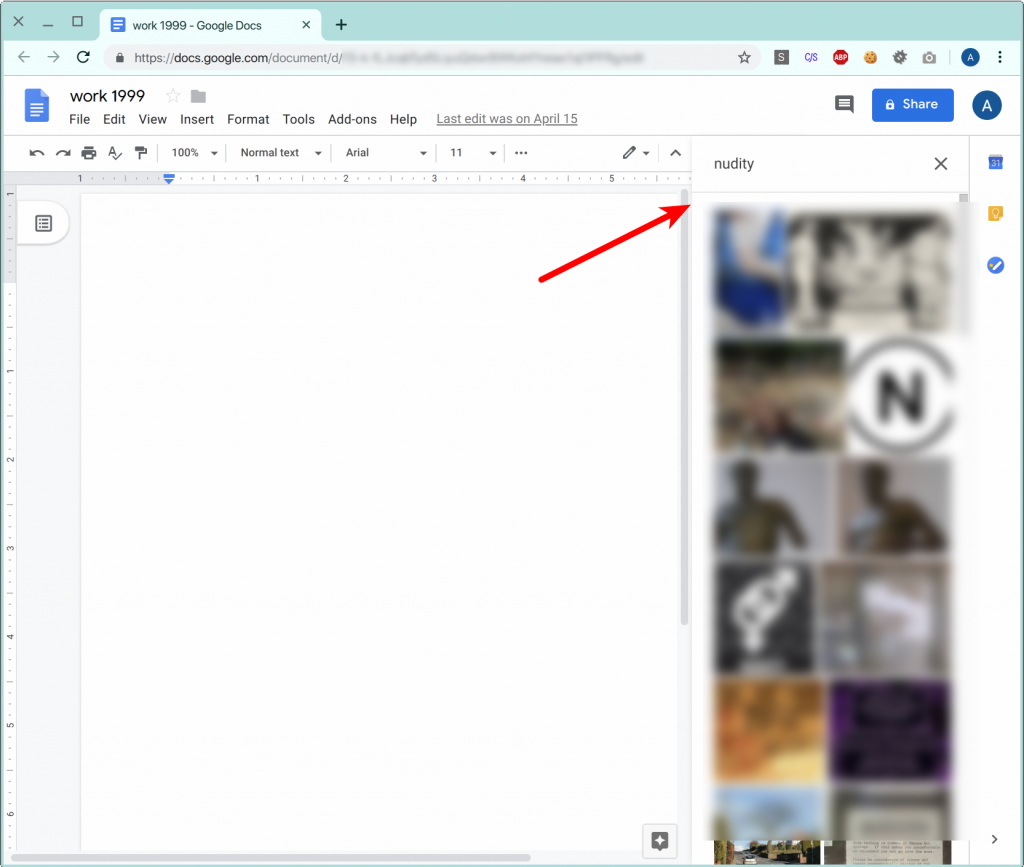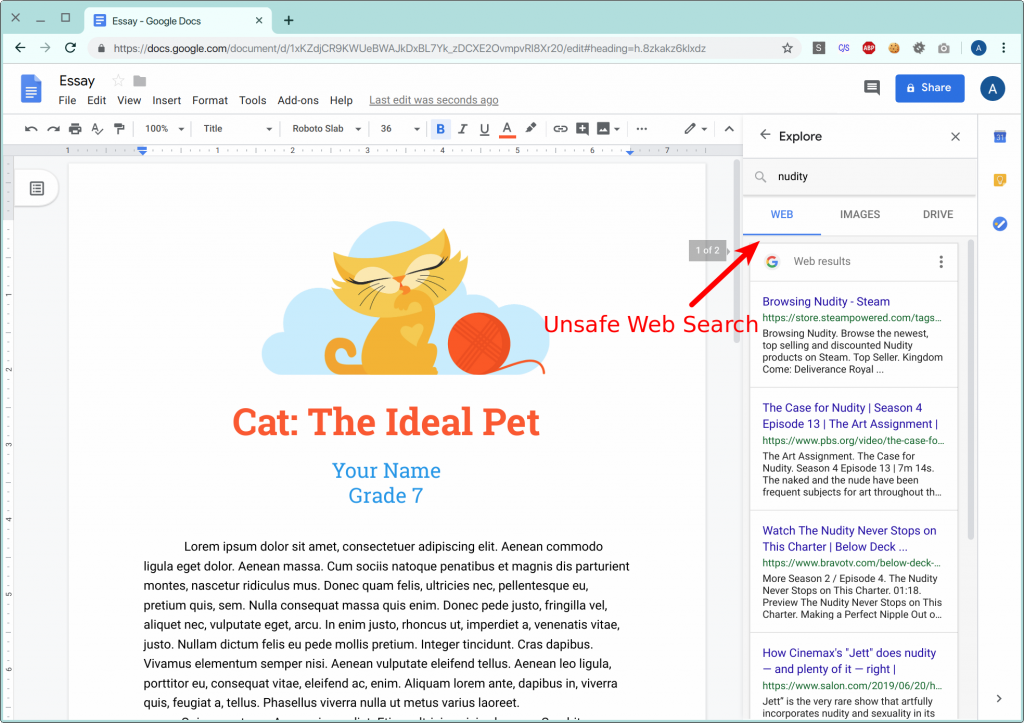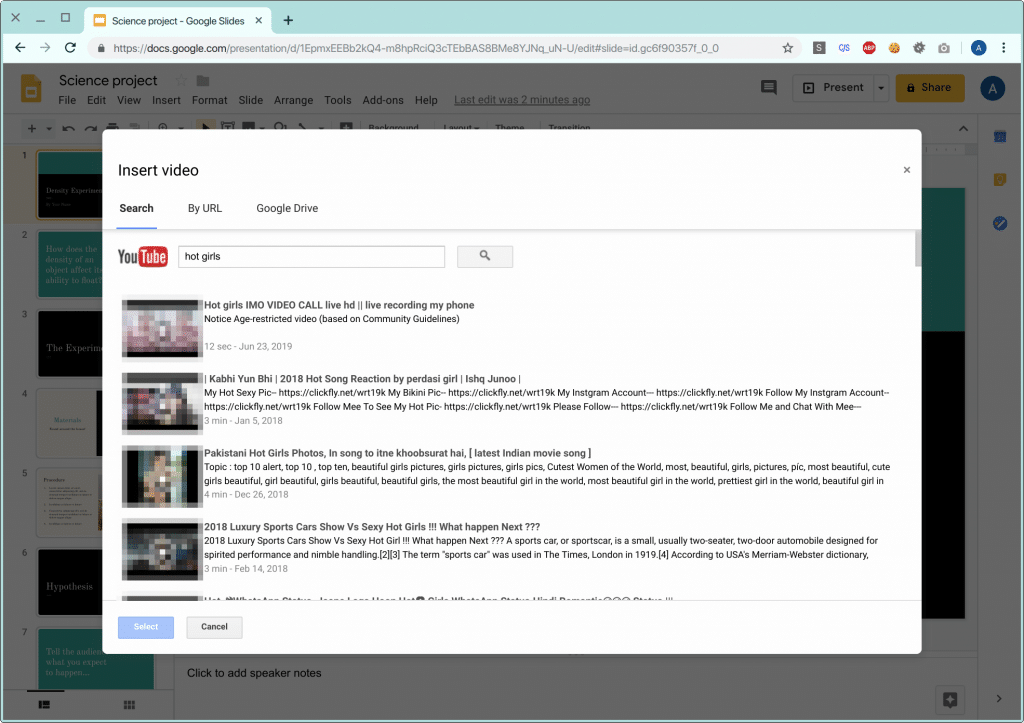 What are benefits of Safe Doc?
Safe Doc can protect your young students from searching inappropriate contents in Google apps. These age-restricted contents may be in forms of
Harmful images (pornography, violence and etc.)
Disturbing Youtube videos (Vulgar language, dangerous activities etc.)
Web searches
How does Safe Doc work?
Safe Doc is a chrome extension that can remove the image / Youtube video search / web search features in Google apps. Without seeing these features, students will be less likely to try malicious operations. Here is a list of features Safe Doc offers.
Features of Safe Doc
Block multiple entries that can trigger image searches in Google Doc, Sheet, Slides, Forms and Drawings. One of the examples is the menu item Insert > Image > Search the web.
Block Youtube video search capabilities in Google Slides and Forms.
Block Web search in Google Docs, Slides and Drawings.
Block Explore feature in Docs, Slides and Drawings.
Block Dictionary in Google Docs.
Configurable settings allowing you to block only part of features as needed.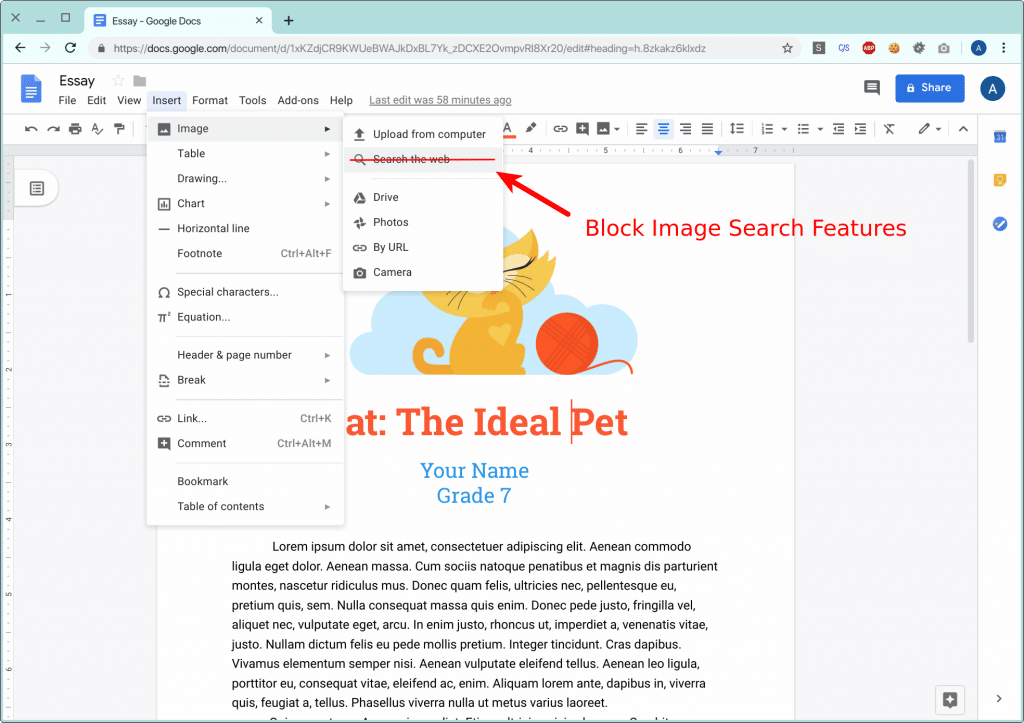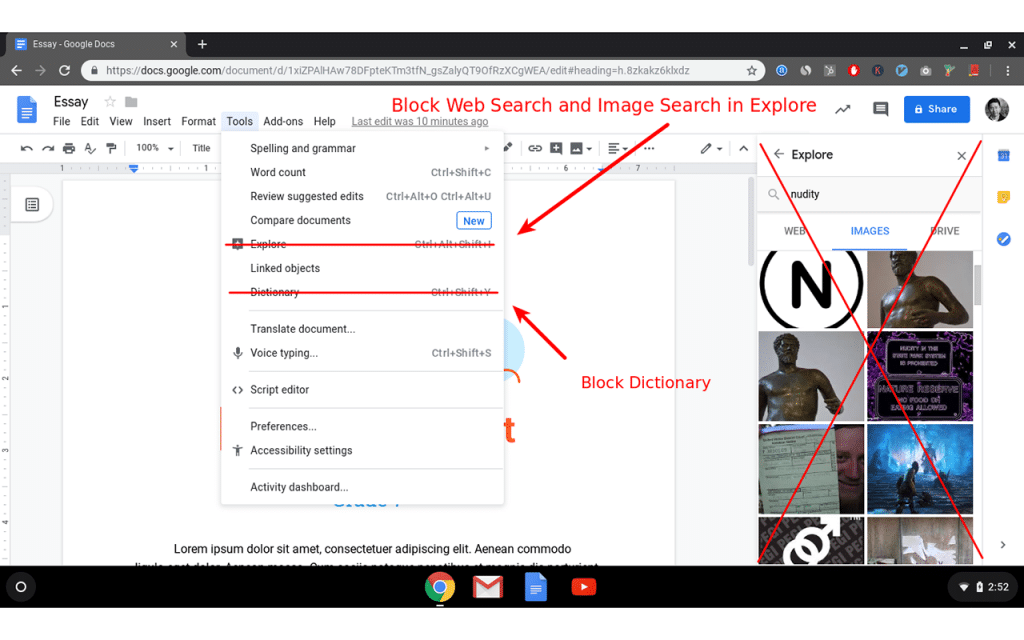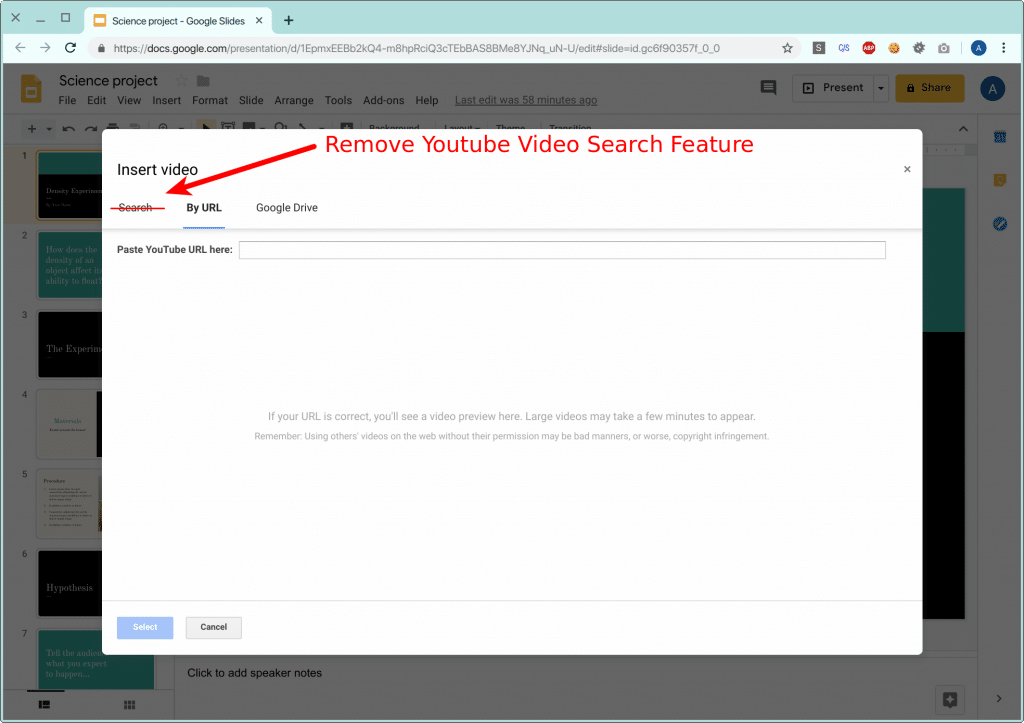 Ready to move next?