Google Workspace for Education is a powerful tool. For effective distance learning, Google's suite of solutions provides a seamless and easy-to-use experience. However, some features might not be safe for students to access.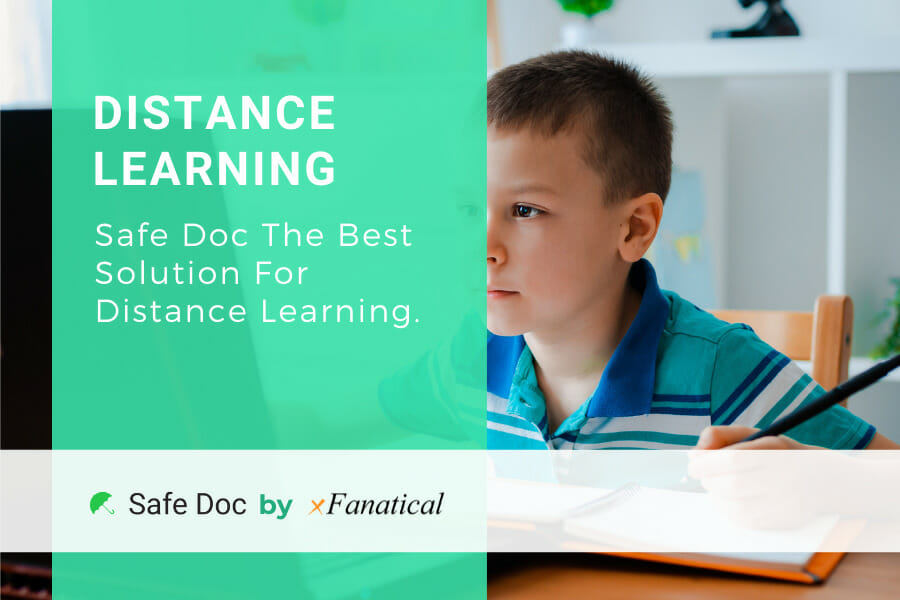 Safe Doc allows admins to access and also block specific features that the default Google Admin Dashboard does not. You can block commenting, image searches, and chatting on GWFE. This will help create a more focused and safe learning environment.
With access to technology, we may sometimes forget how easy it is to misuse it. That is why you cannot just rely on a trustworthy tool that will create a successful solution for an effective and safe online learning environment.
Why Teachers Should Be Concerned About Online Safety
Online education is opening doors for many students all around the world. But all kinds of Educational Technology advancement can also have a downside. There are a few inherent risks involved with distance learning.
The effective way to go on about dealing with these is not to stop any kinds of online school or distance learning. Rather take the right measure and build a community that knows how to deal with technology and use them the right way.
In the USA for example, a law was passed in 2000 called CIPA. It stands for Children's Internet Protection Act and is a very important act that ensures kid safety. But with internet access commoditized, its educators need to be more proactive.
The Issue With Online Classrooms
Google Workspace for Education is a great tool. But sometimes easy access to a powerful tool like the internet can also hamper. One example is students might search for obscene images on the internet.
Images you do not want them to be seeing. That along with seeing them in a learning environment. They may also learn curse words and general bad languages. Then there is the whole world of online games.
Free games like Pac-Man can be played on a chrome browser easily. These tend to waste kids' time and also do not help the learning process. Teachers sometimes might also be flexible on when a student submits their assignment. They might make edits later. This, of course, does not teach them time management and consequences.
The Effective Solution: Safe Doc
Safe Doc allows the admin to make granular changes to how students interact with Google Workspace for Education. This is just as interesting and useful as it sounds. Some features are not available in the Google Admin Console.
That is why many have switched to using Safe Docs to ensure that the safety of their classroom's students is not compromised. You can turn on specific features with Safe Doc as well. For example, GWFE has a People's tab.
It shows all the personal information of the other students. And it is easy to see for all. This can be a huge privacy and safety concern. Distance learning is all about accessibility and ease of use. But when there is the risk of privacy breaches, it does not sound that appealing, does it?
Well, there is absolutely no reason to worry, actually. With Safe Doc, admins can simply turn off the Peoples feature altogether. It will just vanish.
This is just one example of the capabilities that Safe Doc has. You can block image searches as well.
Other interesting features include:
Blocking link previews
Changing the New Tab URL
Removing Explore feature in Google Docs
Disabling Chat in Meet
Disabling comments and more
All in all, Safe Doc essentially puts the power into your hands. You are in the ultimate control of what can be accessed on GWFE.
Conclusion
When distance learning is paired with a safe and healthy environment that is when you see the most gains. The opportunities are tried endlessly with it. And now, with a solution like Safe Doc, it is much safer and more effective too.