Overview
This self-service process applies to the School Plan, a single student domain. For the School Plus plan multiple student domains, please contact us.
To use Safe Doc for your school, you need a license key. One license key covers all students with the same domain name.
The following diagram overviews the Safe Doc license application process. First, you sign up for a 30-days trial license key, then purchase an annual license key and later renew the annual license key every year.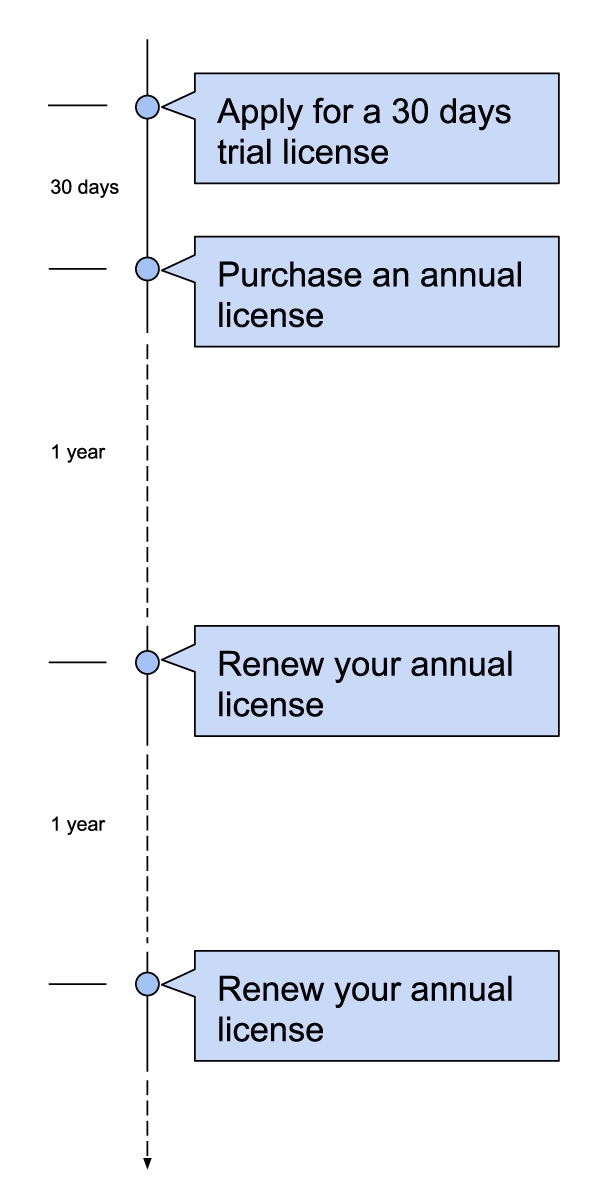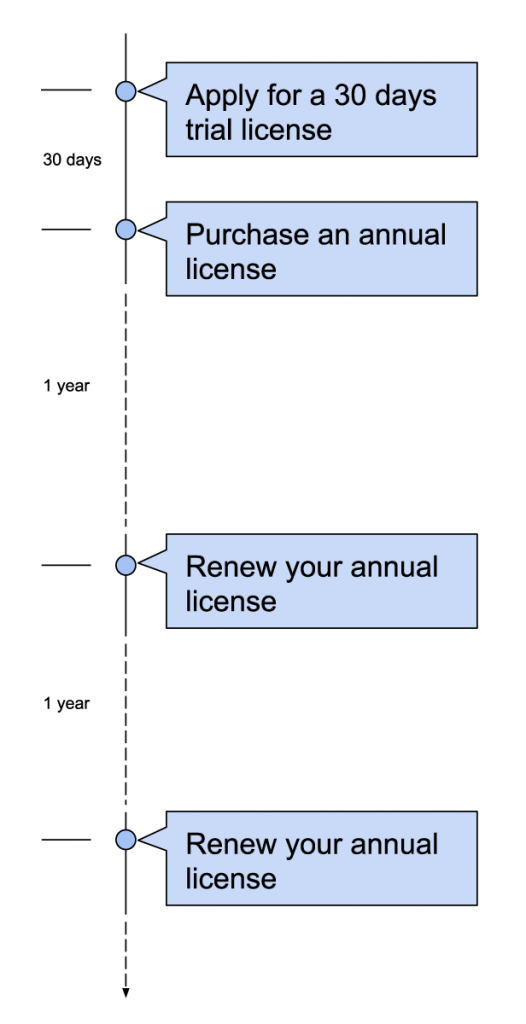 Steps
Apply for a trial license
Fill in your school email address. Consumer email addresses are not accepted. This will be the primary contact email to receive reminders, invoices, license information and technical instructions.
Enter your name, school name and students' email domain.
(Optional) Select how you heard about us.
Click Submit.
You will receive a trial license key and deployment instructions by email. Check your spam folder as well in case that our license email was mistakenly marked as a spam.
Purchase and Renew Your Annual License
You can complete the the annual license purchase and renewal from our Safe Doc Customer Portal. For more instructions, check out these 2 tutorials Purchase Safe Doc Annual License and Renew Safe Doc Annual License.
You can also check Get 40% Off For New Safe Doc Annual License
Questions?
Find your answer in Safe Doc Billing FAQ or Contact us.