In this article we will learn how to get a business email with Gmail?
As an IT manager, you must use a business email account to get and send regular business emails with Gmail. The practice of using a business email address helps you to establish your professional image to the customers. It keeps your personal Gmail inbox separate from the working emails. It also provides brand consistency, security and improves communication and productivity.
For example, sharing about your company's product, proposal, or an important link through your business email will gain more trust for your brand from the clients. It builds your brand consistency and communication. You can manage other email accounts from the Administrative account. The actions include adding new email accounts, removing old accounts, and more. In this way, a professional email account enhances security and encrypts your messages. Thus you should understand how to get a business email with Gmail within the Google Workspace.
Set up your business address for sending and receiving emails
You should fulfill the following requirements to set up an effective business email account. They help you to manage receiving and sending emails professionally within and outside of your organization.
General setups for your users
If you have a small team, you might prefer to add one user account within your organization at a time. You have to create a new user account from Admin Console. After creating their accounts you can invite them within your team and share their account details – username, password, etc. Then, they can use Google Workspace or Cloud Identity with your organization.
You can add alternate email or email aliases for an existing user. Also, you can add user alias domains for the email aliases. The user will receive the emails you sent to this address in their primary Gmail inbox.
You can create a group email address/email list for your department or team. Then, you can add existing users within this group address. The emails you will send to this group would appear in every user's inbox.
If your users have your domain email address, you need to set up a Mail Exchange (MX) record to complete the configuration of Gmail with Google Workspace. These records figure out the destination where your email will be delivered. Also, these redirect your domain's address to the hosting server that holds your domain's user accounts. Thus you need to set up MX records after creating a new user account.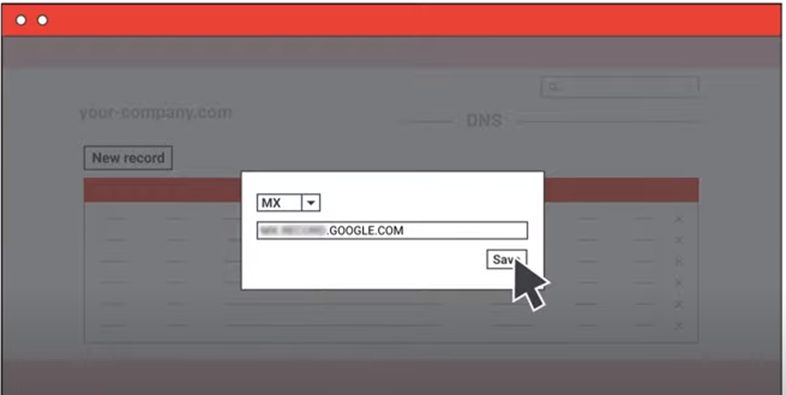 Note: You don't have to pay to create email aliases and group addresses for the existing users. But you have to pay for creating users' accounts within your OU. Learn about how Google Workspace billing works.
Setup the security for Gmail to prevent cybercrimes
It's your responsibility to protect your business emails from phishing, spoofing, and spamming. Thus you must use SPF to standardize your email authentication method. It protects your outgoing messages from marking as spam with the receiving servers. Also, it verifies the incoming messages on your domain are sent from an authorized server. Moreover, Google recommends setting up DKIM and DMARC with the SPF to enhance the security of Gmail.

DKIM authenticates your outgoing emails by adding digital signatures. Thus it protects your identity from impersonation by others. Therefore the receiving servers can verify that you are the original sender of the emails. Additionally, DKIM ensures that the emails' contents remain unchanged after you send them.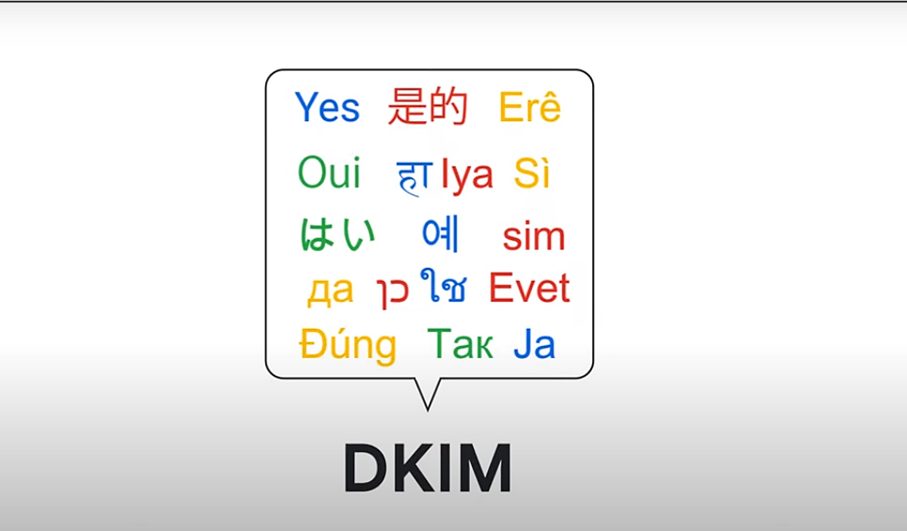 DMARC alerts the receiving servers if someone impersonates your identity and sends fake messages by your name. So, it tells the receiving mail servers about the actions they should take after the mishap. It prevents your email server with the SPF and DKIM authentication procedures.
Advanced setups for your business email
You can add S/MIME (Secure/Multipurpose Internet Mail Extensions) to your Google Workspace to enhance the security of your business emails. But you need specific editions of Google Workspace, such as Enterprise, Education Standard, etc. to avail of this protection. It increases security with message encryption technology and digital signature. Hence, it protects your emails from phishing, malicious software, and other security issues.
You can arrange advanced security to protect your organization's email from cyber attacks. With these advanced settings, you can customize the email settings for your domain or organization. You can set automatic turn-on and future recommendations with these settings. They work as a safeguard for suspicious attachments, links from unauthorized domains, malicious content, spoofing, and more.
Configure customized email delivery and routing for your business email. For example, you can set split delivery, dual delivery, and message forwarding to the other users to route incoming emails. You can set an outbound gateway server to add a company footer within the outgoing emails. Also, you will find routing options based on the email contents and attachments. Know more from here.
To know about other security compliances, go to this link.
Additional tasks to perform with the business Gmail account
You can perform other important tasks with Gmail for business. So, let's see how it happens.
With the help of Google Endpoint management, you can manage your employee's mobile devices with basic security options, advanced security, and app management options. With advanced mobile security, you can set stronger passwords for users, Android profiles, iOS app management, and more. Moreover, you can manage your company's desktops, laptops, and other endpoints through the Admin Console. Simply, you can say that endpoint management protects your organizational data throughout every user's device and other endpoints.
The team management also includes adding and deleting employees' accounts, following security guidelines, etc.
Gmail lets you add a delegate for your business account for the collaboration work. The delegate sends, reads, and deletes messages for you. Using a delegate, you will get several benefits for your inbox – automatic email sorting with filters, tracking out email status with labels, etc. Again you can create a collaborative inbox to send messages, assigning and tracking conversations for the group members.
Also, you can schedule emails for your teammates working from a different time zone. But remember, you can schedule an email for a future time only.
You can switch between video calls, chats, and presentations without leaving your Gmail inbox. Use Single Sign On to start a video call and present a document or spreadsheet or share information during a video meeting. You can even record a video meeting with Google Meet. But you can record the meeting when the Admin turns on the recording for your account. Learn more to know about it here.
Features of Gmail for Business
The paid version of this product allows you to create a custom email address with your company's domain, ex. [email protected]. Also, it helps you to create email lists for your team.
Gmail for Business enables a migration service for the users. Thus you can migrate your emails from third-party services like Outlook, Exchange, and Lotus.
It integrates with Google Chat and Google Meet. Thus you can join a meeting, create a new meeting and start a text chat without leaving the Gmail inbox. Chat is also available for the free version of Gmail.
It helps you to integrate several external collaborative and project management tools like Trello, Dropbox, Asana, Zoom, etc.
According to Google, Gmail can block around 99.9% of spam during email transmission. Moreover, you can set advanced security configurations to enlarge the spam filtering process when using Gmail for business.
It provides smart suggestions such as grammar, composing, and replying to your emails. Thus it helps to write your emails efficiently within a short time.
Some common problems and their solutions for business emails
If your Google Workspace account is suspended you can't receive any emails from your senders. Instead, the emails bounced back to the senders. It may happen due to monthly payment failure, expiration of free trial, domain registration, etc.
Solutions:
If you have any payment issues, fix them first.
Set up billing for your Google Workspace before your free trial expires.
Ensure a renewal for your domain registration if it expires.
Sometimes, your organization's users may not receive emails from a specific sender.
Solutions:
As an Admin, you can check the missing emails with the Email Log Search tool. They will inform you whether the messages were delivered to Google's server.
Also, you can ask the senders if they deleted the messages before sending or got any delivery errors.
How does Foresight improve your business productivity?
Foresight is a productivity tool that streamlines your business with the help of no-code automation. This tool efficiently implements complex Google Administrative use cases with simplified automation rules. There is no coding requirement to perform the automation tasks with Foresight. Thus it removes the burden of iterative tasks from the Admins. Thus it free-up more time for your business and improves efficiency and productivity.
Another interesting fact is that you can Bulk Add Email Aliases To User Accounts with Foresight directly to Google Workspace. It can add email aliases for thousands of users at a time. You have to set the Data Uploaded trigger and Add user email alias action for this regard. Finally, you can check the result from the Admin Console. Also, you can find other use cases of Foresight like – How To Merge Two Gmail Accounts, etc.
Conclusion
Now you know how to get a business email with Gmail in Google Workspace. You need several Admin level setups and requirements to set up a business Gmail account. You can try the free trial of Gmail for business with Google Workspace. Later you have to continue the paid subscription for this. Also, learn about Foresight and its useful automation rules regarding Gmail. So, try a 14-day free service of this tool and explore more. You may like to read other related topics – Compare Gmail features across Google Workspace editions, etc.