Foresight supports 2 notification channels when somethings occurs, in-app notifications and email notifications. For example, if an automation rule is disabled by a critical error (access revoked), you will be notified for the change.
By default, rule execution logs are notified in application only and they cannot be turned off.
View Foresight in-app notifications
The in-app notification can be found in the right of top bar, the

icon. The number on the bell icon is the number of unread new notifications. In the drop-down list by clicking the bell icon, you will find the notification details.
Notifications with a green border are "good" informative notifications, whereas a red border means something bad happens. Click the notification item to confirm you've read it, or click the

button to mark all notifications as read. You can also see all past notifications by clicking the SHOW ALL button.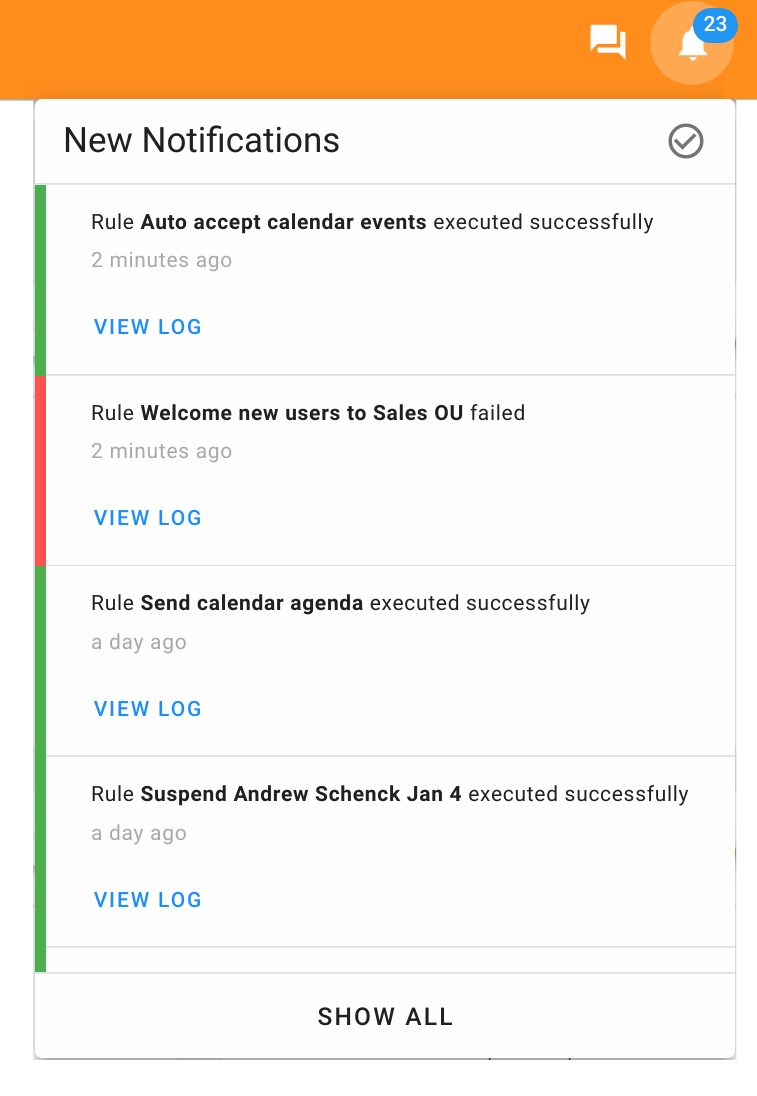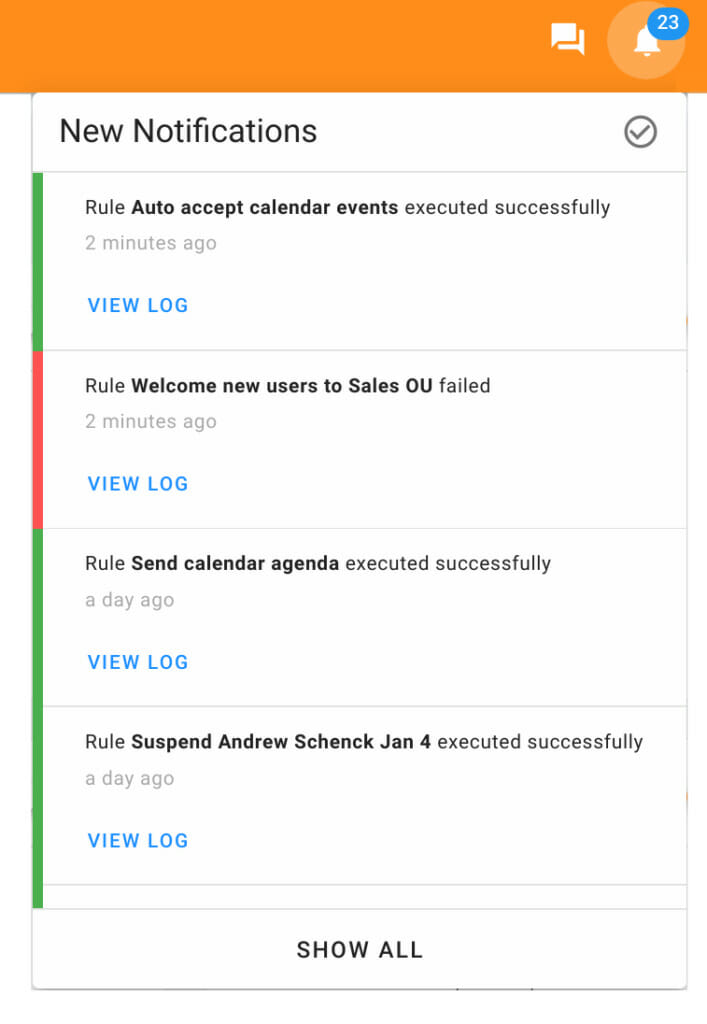 Email notifications
Essential email notifications for the Foresight service are primarily coming from our system email address [email protected]. If you don't receive these email notifications in your Gmail inbox, please check your the spam folder as well as whitelist the [email protected] email address.
Steps to manage notifications
Sign into Foresight
Go to Settings > Notification.
Check the On Foresight and Email boxes for events you wish to receive notifications.