Thanks for using Foresight. This tutorial will set you up and use the product.
Prerequisite
Step 1. Install Foresight individually
From the Foresight page in Google Workspace Marketplace, click Install. If you're a Google Workspace administrator, you can see 2 buttons, Admin install and Individual install, click Individual install. Then grant the permissions required for installation.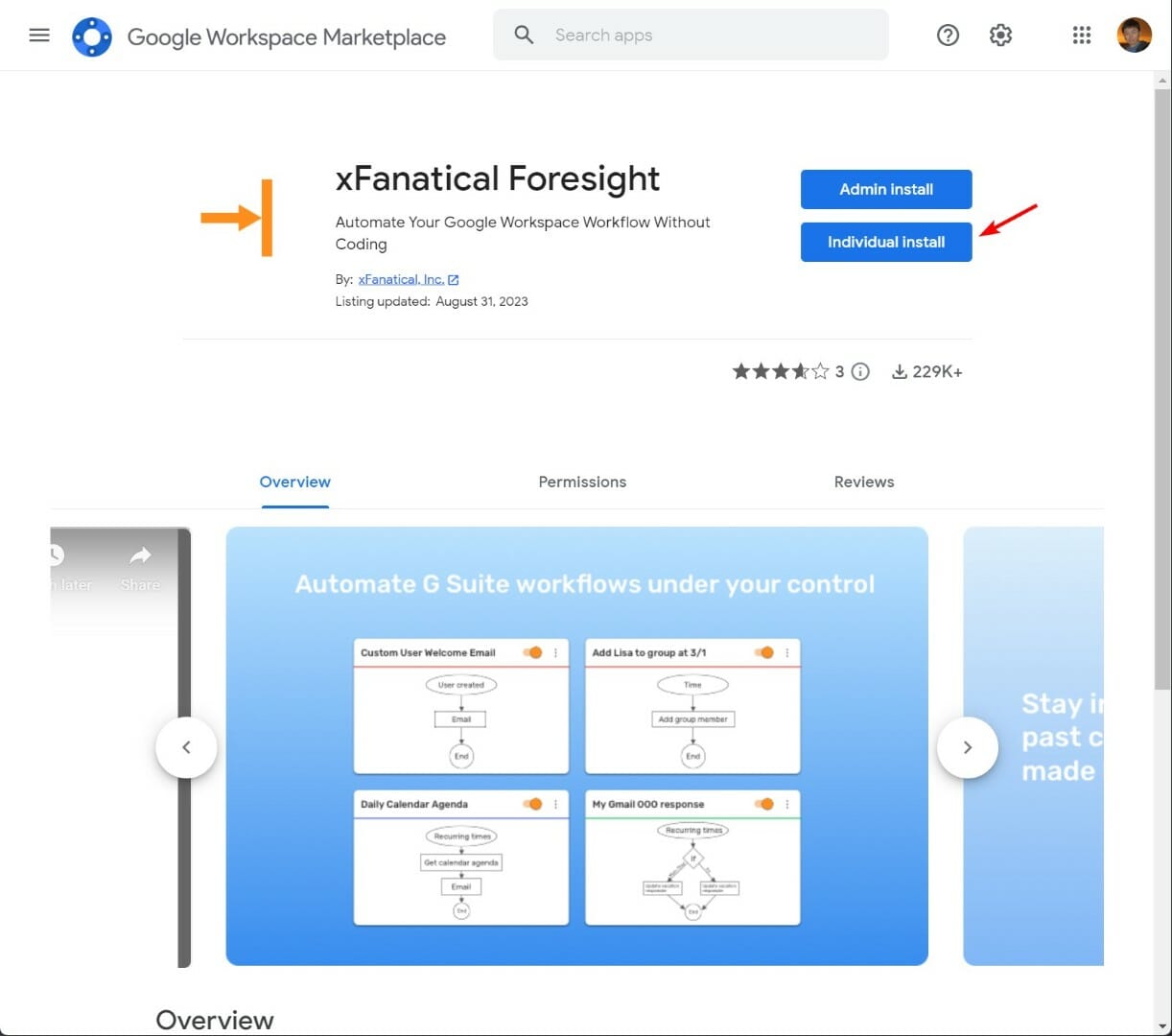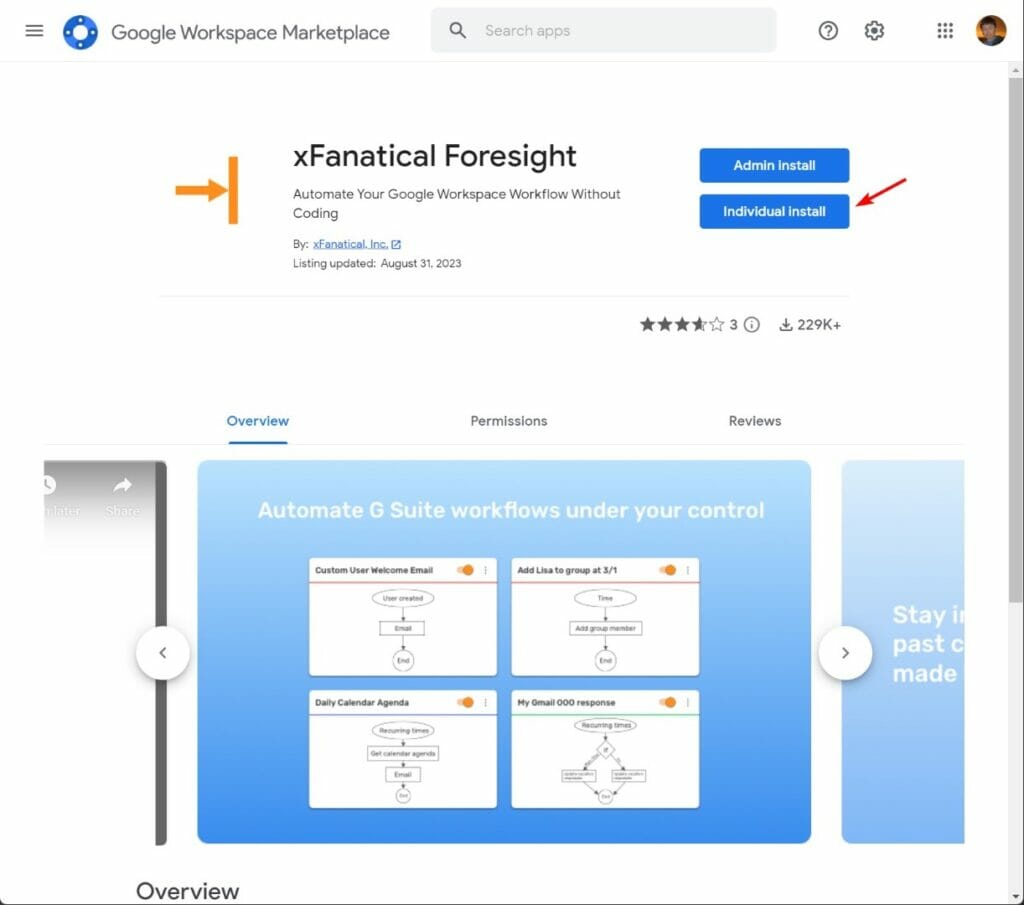 After installation, Foresight is available in the Google account's application menu. Click that to launch Foresight.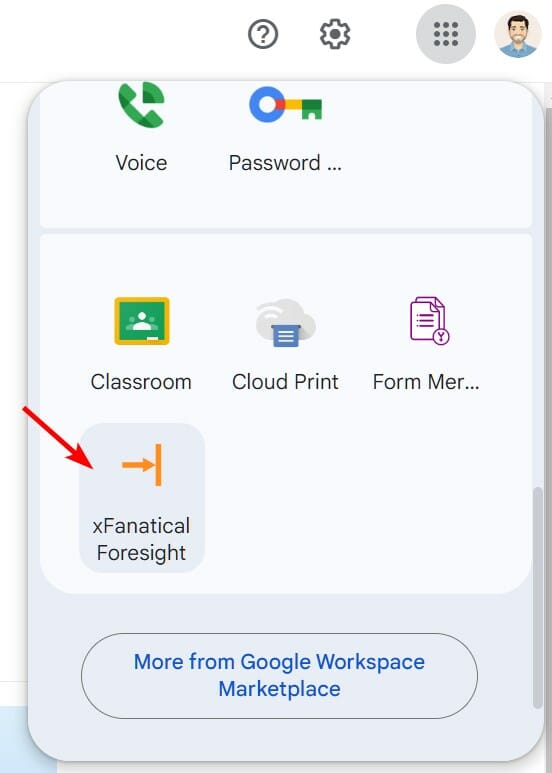 Alternatively, individuals can directly visit https://foresight.xfanatical.com to sign up and use Foresight without installation.
Step 2. Launch and create your first automation rule
Upon signing into the application, you will be presented with a few onboarding screens.
Once you see the main screen, you see nothing in your treasure chest. Now create your first rule.
Click to create a new rule.
In the New rule dialog, select the Time trigger.
Select a future time (e.g. 15 minutes from now) as the trigger time, click Next.
Select the Email action
In the screen of Edit action > Email, enter your own email address as the recipient, the email subject and email body.
Click Review.
Give the rule a name, then click Create.
You are all set! Foresight schedules a predefined email to yourself.
Congratulations on your first rule. Foresight incorporates a wider range of triggers and action rules, enabling the automation of numerous tasks and significantly boosting your productivity to new heights. Check out our xFanatical Foresight use cases.