Thanks for using Foresight. This tutorial will set you up and use the product.
Prerequisite
Step 1. Install Foresight individually
From the Foresight page in G Suite Marketplace, click the INSTALL button. If you're a G Suite administrator, you will be shown two buttons, click the INDIVIDUAL INSTALL button.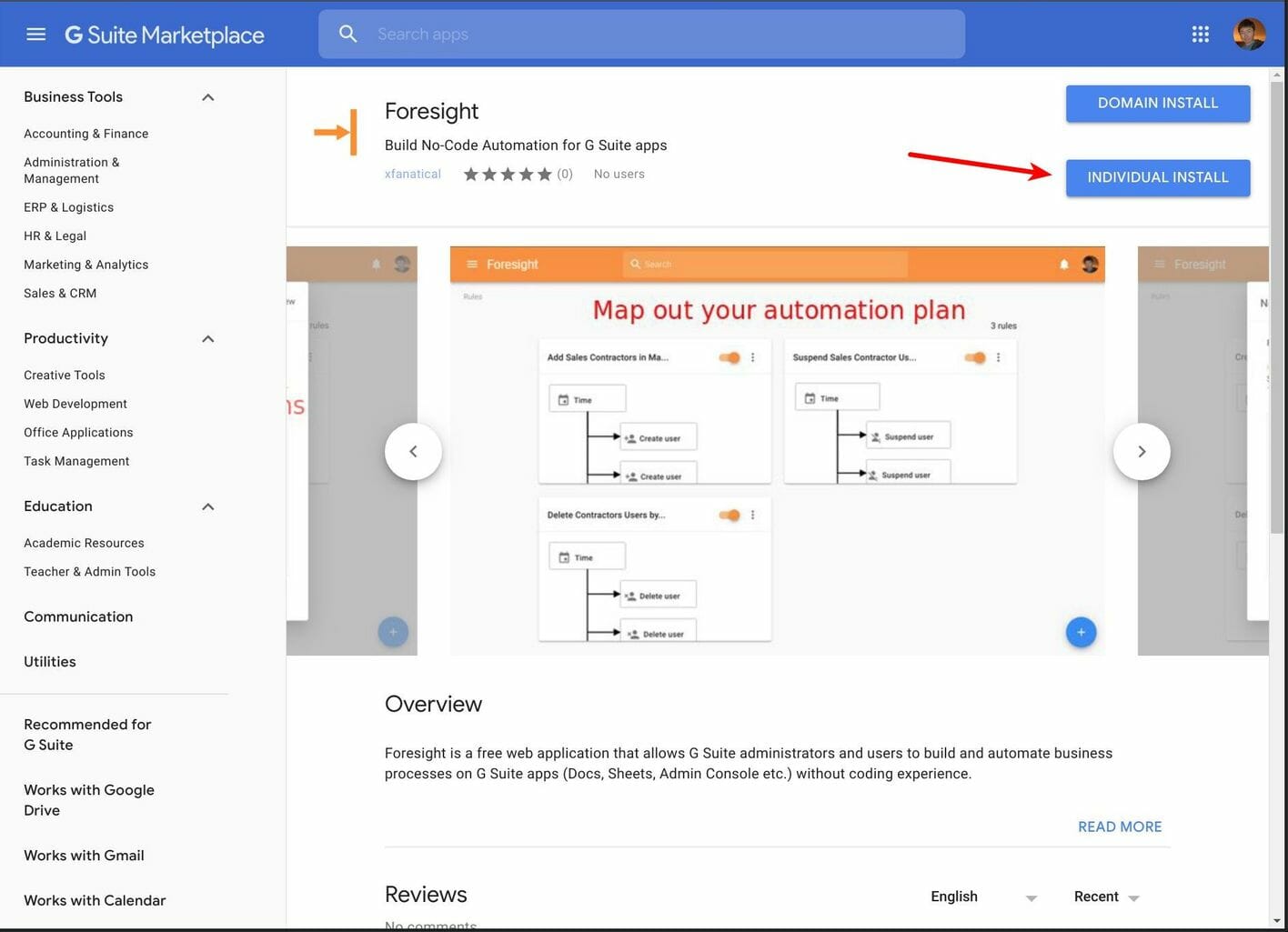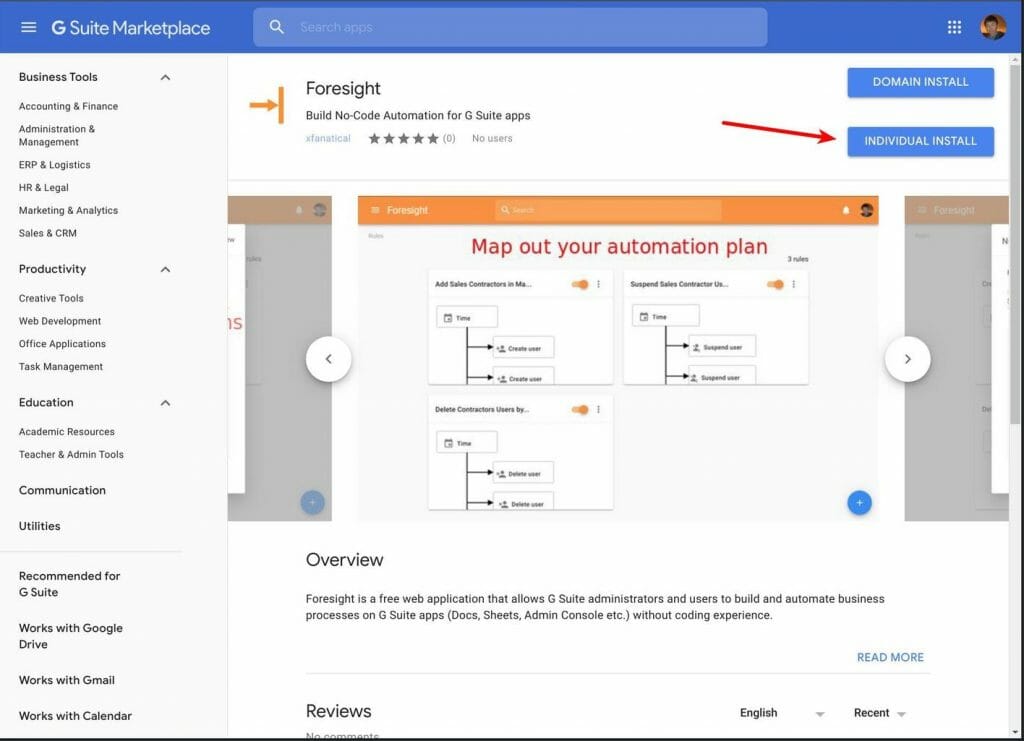 You will be requested to grant login permissions.
Step 2. Launch and create your first automation rule
Upon signing in the application, you will be presented with a few onboarding screens. If you're a G Suite administrator and would like to automate domain administrative tasks, go Step 2b first.
Once you see the main screen, you see nothing in your treasure chest. Now create your first rule.
Click the button to create a new rule.
In the rule editor dialog, select a Time trigger.
Select a future time (e.g. 15 minutes from now) as the trigger time, click Next.
You see a list of actions, select Email.
In next screen, you will configure the email subject, recipient and content. Also click Request Access Permission to access a permission of sending emails on behalf of you. Click Next.
Now review an automation illustration generated for you. Give it a name under Rule Name, click Create.
You are all set! By the trigger time you set, Foresight will send an email automatically for you. Verify your Gmail sent folder if an email is sent.
Congratulations on your first rule. Foresight includes many more triggers and actions to allow you make combinations of rules to automate many tasks. Check out our use cases help docs.
Step 2b. Enable API access in the Admin console
You must be signed in as a Super Admin to perform this step.
Login to your Google Admin Console.
Go to Security > API reference.
Verify that the Enable API access box is checked.
At the bottom, click Save.
For reference, here is Google's official support page.
Step 3. Coffee break 🙂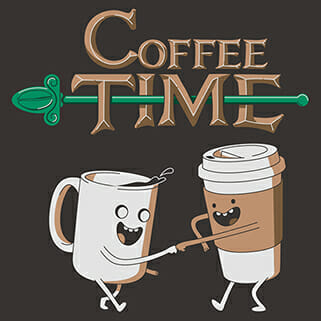 Want to hear more product tips? Subscribe our newsletter.