Introduction
In this blog, we will learn about what is the most important Google app for businesses? Google is one of the most renowned technical service companies in the world. They provide all the essential equipment for your business, and Google App for Businesses offers excellent cloud services for customers to manage their business operations. This includes services like emails, contacts, file storage, file sharing, chat, collaborations, video calls, and more. 
Moreover, Google Apps bring solutions without any hardware maintenance, extra cost, and effort. They help to gain business ROI and lead you toward ultimate success.
How does Google help small businesses?
Google provides some mandatory services and tools for small business owners. It provides services for communicating with your customers, available your products to the customers, digital payments, and supports online advertisements.
You can access collaboration tools like Google Drive and Google Meet for video calling. Moreover, you can watch quick help videos and learn about more business products from Skillshop.
Google Apps for Small businesses
Google offers the following apps for your business -
1. Google My Business
With Google My Business, you can create a free profile for your business. This profile helps your customers to find out your business on Google Maps and Google Search, the services you provide, available products, business contact information, current offers, etc.
Features:
You can set the main working hours, temporary or permanent closing information, multiple location information, and reopening hours in your business profile. As a result, your customers get updated information about your business.
With this app, you can add a phone number for your business. Also, you can enable messaging for your customers to contact you through this number.
The app lets you create posts, stickers, and posters about the latest offers, products, services, and events.
You can add attributes for your business such as – delivery, pick up, online classes, online appointments, etc. on your business profile.
2. Google Pay for Business
Google Pay for Business provides a simple and user-friendly interface to receive payments for your business. This app helps you to collect payments instantly in your bank account through a secured digital method. Your customers can pay through your phone numbers or QR code on this app.
So you need to install this app on your smartphone and complete the onboarding steps. Also, you need to verify your business account through a video KYC to prove your business ownership, enhance account security, and get offers.
3. Google Ads
Google Ads is a pay-per-click advertising model that helps entrepreneurs advertise, measure performance, and increase business growth.
Features:
The Smart bidding feature improves the performance of your business with other AdWords features. This feature of Google Ads uses machine learning to adjust multiple factors that give the best outcome for your advertisement campaign.
The call-only Ads feature assists you in targeting leads for your business. If you use this feature, then people can directly call your business through the search results of Google.
You can create multiple copies of your Ad through Google Ads. The drafts and experiment feature enables the creation of drafts for advertisement. Later you can edit the draft to experiment on a new plan for your ad campaign.
4. Google Drive 
Google Drive offers an outstanding app for archiving your important business files, folders, real-time collaboration, and sharing.
Features:
Google Drive integrates with cloud-native collaboration apps like – Docs, Sheets, and Slides. With these apps, you can collaborate with your business partners and team members in real time.
Your documents remain safe with Drive. It enables secured and encrypted file access with malware, ransomware, spam, and phishing protection.
The embedded searching capabilities of Google enhance the speed and improve collaboration with Drive. Also, the search chips of Google Drive help you to search quickly.
You can edit and collaborate with Microsoft Office files without changing their formats. Also, you can store types of file formats in Drive, such as – PDFs, images, videos, and more.
5. Google Meet
Google Meet helps you to schedule video meetings and participate remotely.
Features:
You can join meetings on Google Meet with other editors – Docs, Slides, Sheets, and Jamboard.
Google Meet allows 100 participants at a time to join in a meeting.
You can use Whiteboard features, hand raising, and emoji reactions in Meet.
There are some additional features in Meet, such as screen sharing on/off, camera on/off, microphone on/off, and turn off chat for the participants. The meeting host can enable and disable these features.
Integration offers by Google for your business
1. Zoho
Zoho is a sophisticated platform for customer relations management, project management, reporting, emails, finance, and human resource work.
Features:
Zoho inventory offers a centralized database to manage your online and offline sales orders. You can access those orders easily from the centralized place.
You can create numerous templates for your brand that give long-lasting impressions on your customers' mind.
It helps you to create e-invoices, which further enhances customer experience.
Zoho marketing automation offers email campaigns, survey campaigns, Google Ads campaigns, Card Scanner, and more.
Zoho Analytics offers multi-dimensional reports, report filtering, KPIs, Cohorts, anomaly Detectors, and more.
2. Instamojo
Instamojo offers services to the business owner for creating an online store, page building, sales management, payments, reports, and analytics. Also, they have an Android app for collecting payments and monitoring payment insights.
Features:
With Instamojo you can create professional themes, buy domains, and send emails to your customers.
It provides affordable shipping services with courier pick-ups and doorstep delivery for your business.
Instamojo supports 100+ online payment methods to collect payments from your customers. Also, you can integrate APIs, libraries, and plugins with the Instamojo payment gateway.
You can design a customized landing page for your business without any coding through this app.
Moreover, you will get business insights, revenue analytics, ad campaign reports, and more.
Find solutions from Google Partners
Google Partners are those companies, platforms, or businesses that gain success by running Google Ads campaigns, managing client campaigns, and achieving expertise in Google Ads skills through certifications. Moreover, Google Partners has a Google Partner badge and access to special benefits of the Google Partners program.
1. Wix
Wix is a cloud-based platform that helps in web and mobile app development.
Features:
It helps to load your website faster and improve performance.
It keeps your customers and site visitors' data safe 24*7.
You can sell online and offer a seamless booking service for your customers.
You can make a portfolio to attract more visitors to your website with this app.
2. GitLab
GitLab provides excellent DevOps solutions such as development, faster project delivery, and deployment.
Features:
With GitLab, you can manage your Agile planning with iterative, incremental delivery processes and project methodologies like Kanban, Scrum, and Extreme Programming.
It ensures security during automated software delivery and software supply chain.
Its AI-supported workflows help developers, testers, ops, and security teams in every stage of software development, testing, and deployment.
Manage your Business Profile directly on Google Maps and Search
Follow these steps to manage your business profile with Google Map and Search –
Find your business profile through Google.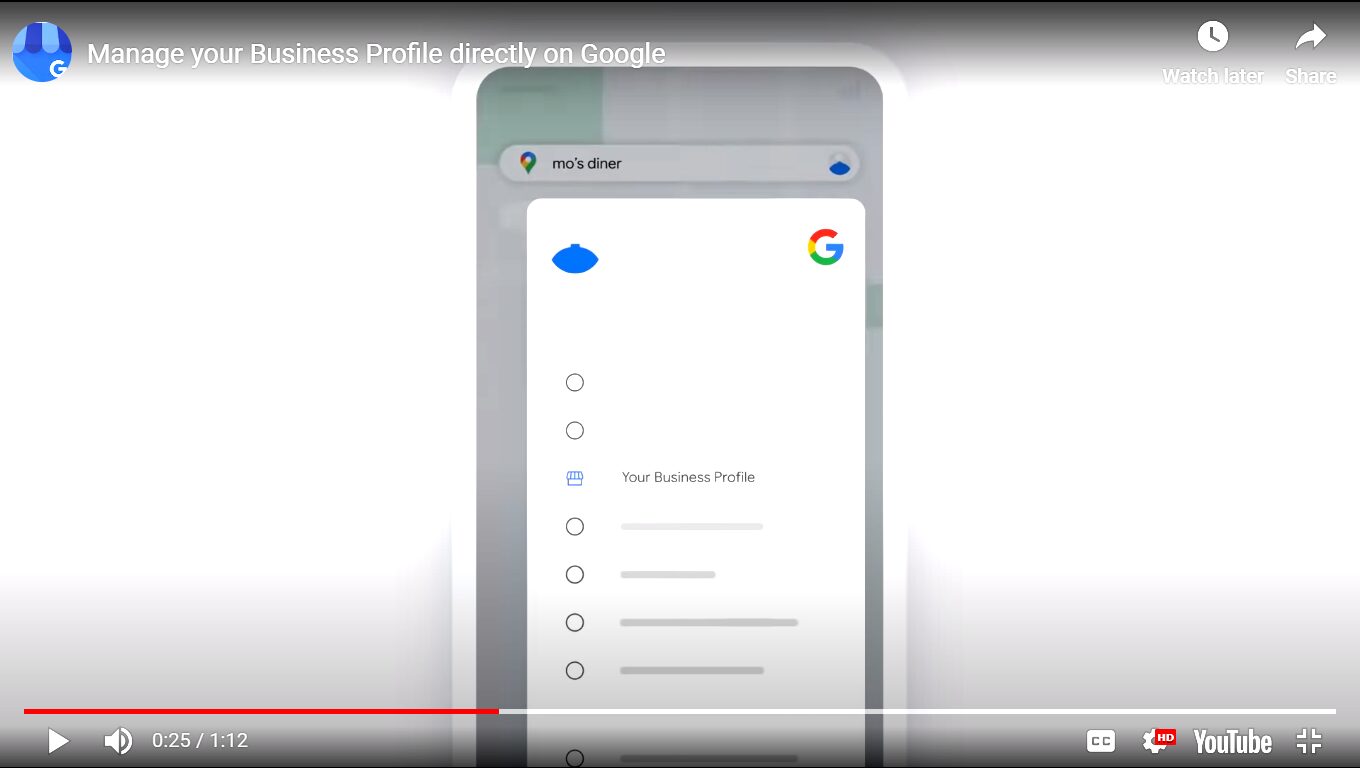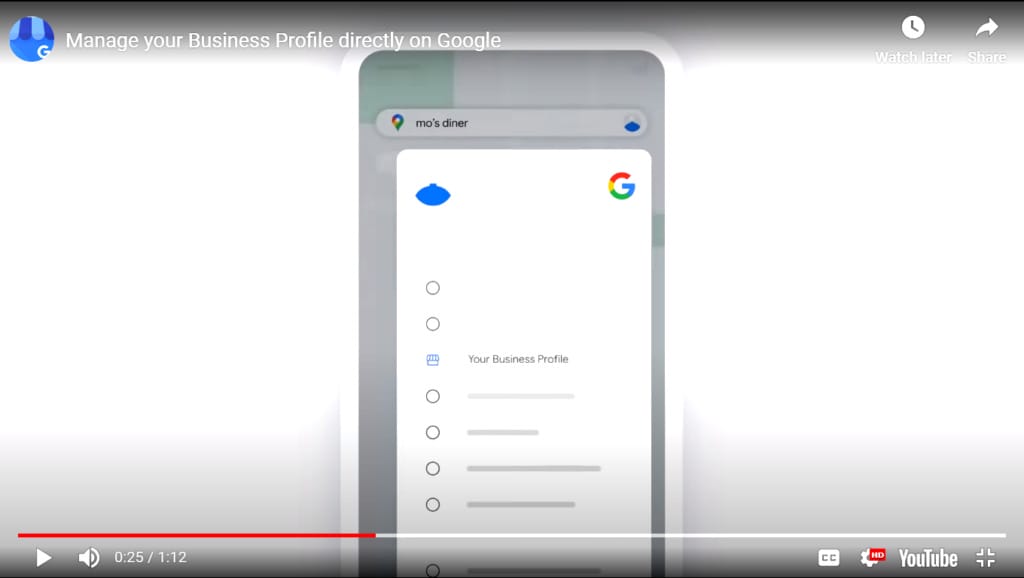 2. Then Edit profile, Read reviews, Add photo, Messages, and more with Google Search.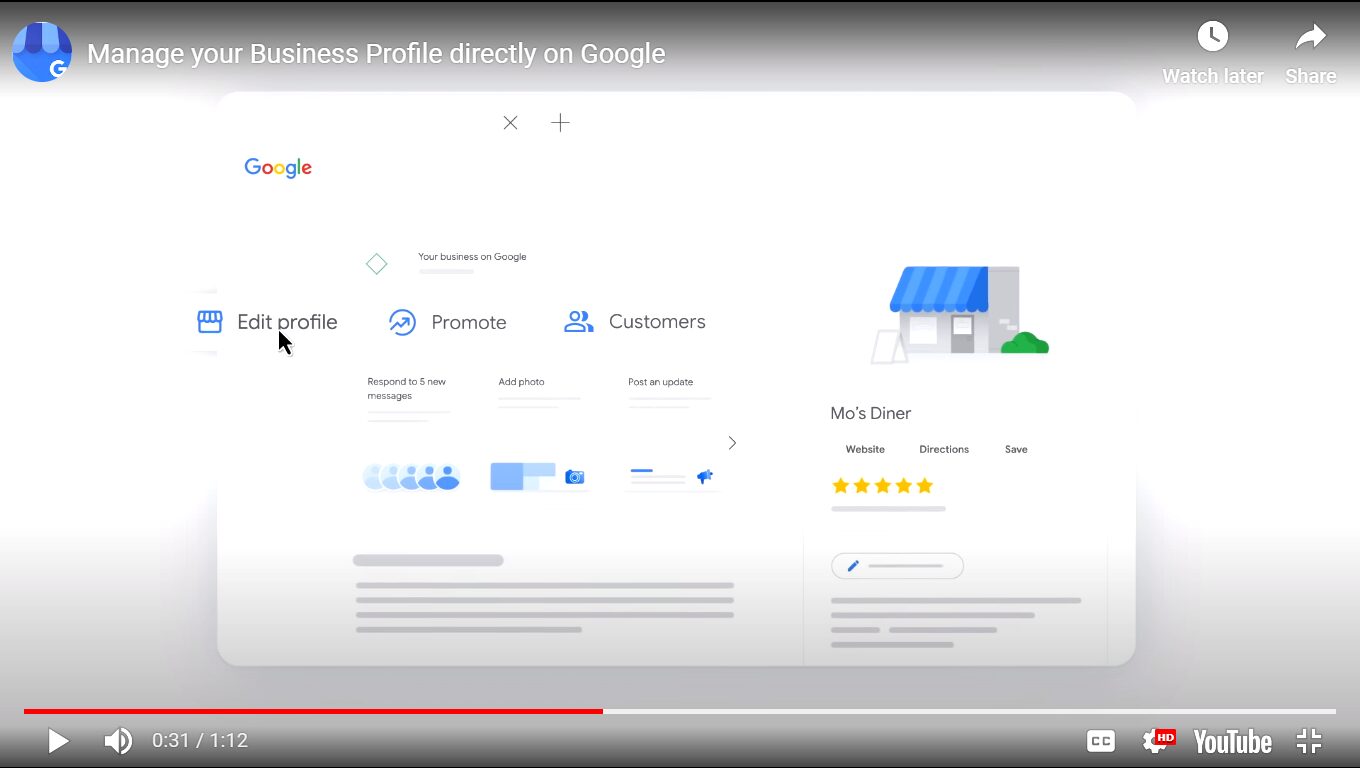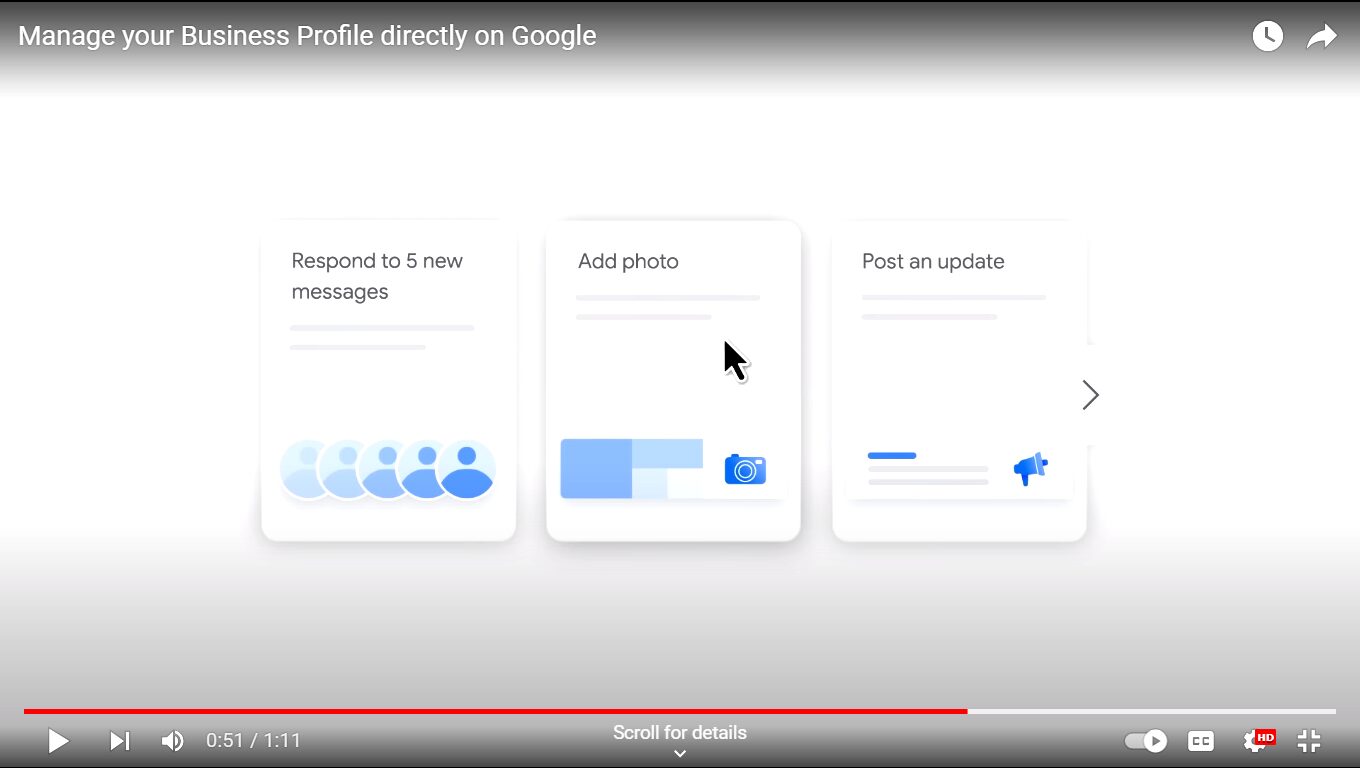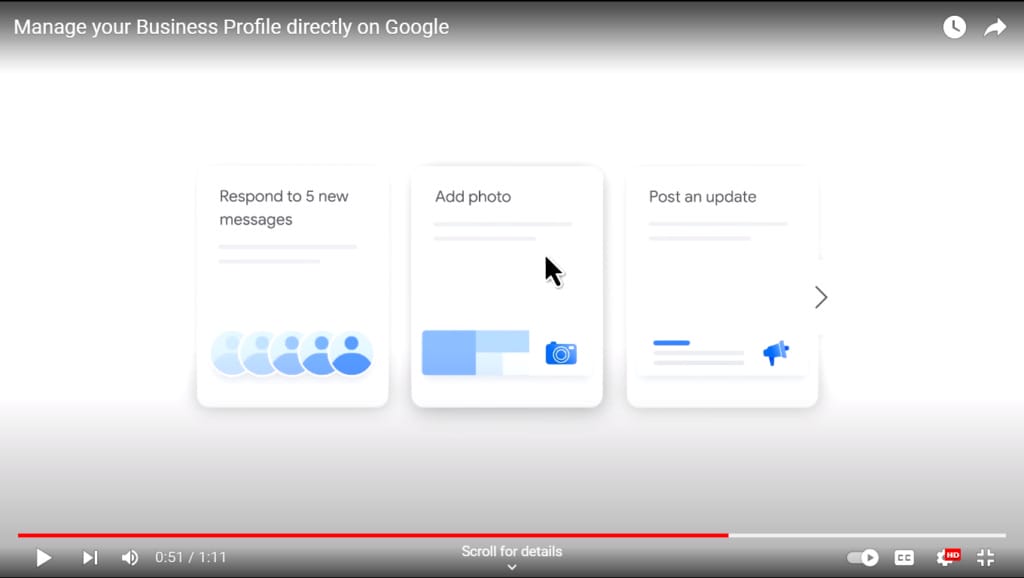 3. Tap Business from Google Maps.
Benefits of using Google apps for business
You can access unlimited storage when you create a Google Workspace account for your business. It helps you to store your data in a centralized place.
You can easily protect your company's data with Single Sign-On and 2-step verification.
Google apps help you collaborate with your team at any time and anywhere in the world. You can even work with members outside your company.
These apps help your online communication and decision-making with emails, video conferences, and calendars.
Take the Google Workspace automation guide from Foresight
As a Google Cloud Partner, Foresight enables no-code automation for Google Workspace administrative and user workflows. Now the admin and users can smartly handle their business operations without investing time in daunting repetitive tasks. Thus, Foresight improves your business productivity, and saves the cost of raw materials, and time. Moreover, it provides data-driven insights that help you in decision-making.
You should learn the use cases from this SaaS platform and find out the best solutions for your business. Learn the use cases like – How to Export Google Workspace Licenses, etc.
Conclusion
You have learned about the essential Google apps for your business. They provide a smart solution that refines your business growth and attracts more customers. In addition, using Foresight will bring your business more advantages. Its Google Workspace automation rules help you to grab more ROI. 
Foresight offers a free 14-day free trial, try it out!
You can read more topics like this – Edit your Business Profile on Google, etc.