In this blog article, we will learn in detail about Google Cloud Identity. Google offers an Identity as a Service (IdaaS) named Google Cloud Identity, an endpoint administration for your users and groups. It helps admins to manage users, groups, apps, and connected devices. Cloud Identity provides secured authentication and authorization for your users and groups. By adopting cloud identity, you will create a Cloud Identity Account for individual users and groups. Moreover, you can federate identities between Google and third-party identity providers by using Google Cloud Identity.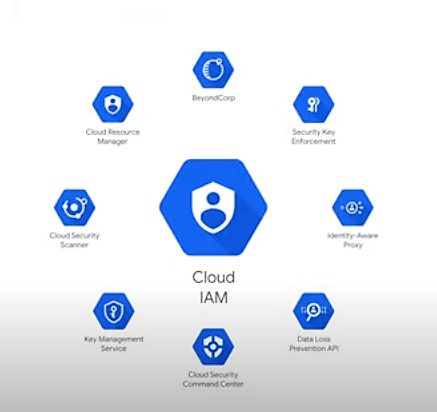 About the editions of Cloud Identity
Google Cloud Identity has two editions – free and premium.
The free edition provides identity and endpoint management services for the users. If offers managed Google accounts for the Google Workspace users. Even the users get managed Google accounts in case they don't need any specific Google Workspace services, like – Google Calendar and Gmail. But they can access Google Docs, Sheets, Drive, Slides, Meet and Keep. As an Admin, you can use the Cloud Identity accounts for other Google services, like – Google Cloud, Google Chrome, Android enterprise, and third-party apps with this free edition. By creating free Cloud Identity accounts for your users within your domain, you can easily manage them.
With the premium edition, you will get all the features of the Cloud Identity Free edition, including advanced services such as-enterprise security, device management, and application management services. These services offer features like – automated user provisioning, app white-listing, Device audit log, and more.
Set up your Google Cloud Identity as a Google Cloud Administrator
As a Google Cloud Admin, you can enable the Free or Premium Cloud Identity service.
To enable Cloud Identity Free, you have to follow these steps –
Go to the sign-up page.
Then follow the instructions from here.
To enable Cloud Identity Premium, you should follow these steps –
Sign up to your Google Admin Console with the Admin account.
Then, go to Menu > Billing> Get more services.
Next, click Cloud Identity.
After that click Start Free Trial. Then follow the instructions from here.
Features of Google Cloud Identity
Google Cloud Identity helps to protect users from phishing attacks using Google's intelligence, multi-factor authentication (MFA), and threat signals. It includes Google Authenticator, push notifications, and phishing-resistant Titan Security Keys to protect users from cyber attacks. Moreover, it uses your Android and iOS devices as a security key. For this reason, you have to utilize the built-in security key of your mobile device. Google checks the Bluetooth signal between your device and the built-in security key. It ensures Google that you and your phone physically exist and not someone else using your identity or phone for sign-in.
Device security and endpoint management
Cloud Identity helps to boost your organization's device security using a unified console for different devices, such as – Android, iOS, and Windows. You can set up your devices efficiently and make your company's data more secure with the help of endpoint management. You can apply fundamental management for computers to check which laptops and desktops access your organization's data. Also, you can apply endpoint verification, remote sign-out for the computers, basic passcode enforcement for mobile devices, device inventory, and more.
Moreover, you can use advanced endpoint management from the Cloud Identity Premium. It includes all the features of the free version of endpoint management. Also, it includes advanced mobile device management, advanced device reports, security policies for mobile devices, iOS app management, and more.
Single Sign-On (SSO) for easy app access
Cloud Identity allows your employees to work virtually, from anywhere and any device with SSO features. Thus, this feature particularly becomes helpful for employees in the working-from-home mode. The SSO allows them to work with different SaaS apps, such as Google Workspace, Salesforce, SAP, and more. You can set up SSO using Google as an Identity Provider (IdP) to access custom SAML (Security Assertion Markup Language) apps or third-party SAML apps.
Automating the user provisioning
You can apply automated user provisioning and deprovisioning using the premium Cloud Identity. It automatically saves the changes of users' identities on the Admin Console for the supported third-party apps. It creates, updates, and deletes users' profile information on the Admin Console. Later, you will see these changes to all cloud apps.
Context-aware access enables the set up of dynamic and granular access controls based upon the user's context (such as if their devices comply with your IT policy) of the access request and identity. This feature doesn't require any VPN (Virtual Private Network). You can use this feature to allow access for the apps only from the company's devices, allowing access to Google Drive if the user's storage device has enabled encryption and prohibiting access for the apps outside your corporate network. But remember, this feature is only available in the premium version of Cloud Identity.
You can monitor employee activities, configure alerts, and find out potential risks with the audits and reports. From the user log events, you can audit and investigate the actions taken by the users, such as – changing passwords, account recovery details, and 2-Step verification enrollment. From the users' security reports, you can get an in-detailed view of how your users access and share data, if they are taking the proper security precautions, etc. You can check users' account activity and status from the account activity reports. Also, you can use Admin audit logs, Token audit logs, Groups audit logs, and more.
Moreover, if you use the premium version of Cloud Identity, you can access the Devices audit log and Auto export audit logs to BigQuery features, too.
You can manage your users' identity and access the apps with the Google Cloud directory Sync. It helps to synchronize your Google account data with your Microsoft Active Directory or LDAP server. It also helps to sync your Google groups, users, aliases, and shared contacts with your LDAP server or MS Active Directory.
You can manage your basic directory settings to control the users' profile information, their emails and group addresses. This information will help your users to communicate with each other and understand their roles and responsibilities within the organization. Again, you can manage OUs, groups, the groups for business, Admin roles, privileges, and more.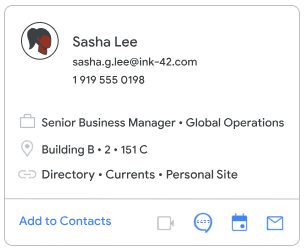 Google Cloud Identity always ensures robust security for the users. So, you can enable 2-Step Verification (2SV) with the security key management for the users. It creates an extra layer of security to protect your business data from cybercriminals. Also, you can force your users to enable 2SV for their accounts by the 2SV enforcement control, enable password strength alert, password management, etc.
By using Cloud Identity Premium, you can utilize more advanced protections, such as data loss prevention, Google security center, etc.
Benefits of Cloud Identity
Google Cloud Identity provides the following benefits for your organization –
You can protect your organization with Google's threat intelligence signal and BeyondCorp. BeyondCrop enables secure virtual work without any VPN. Additionally, Cloud Identity enables secured access control for SaaS apps, multi-factor authentication, endpoint management, and advanced protection.
It allows managing users, groups, apps, and devices through a single console. This console also helps to monitor security and compliance policies, reports, audits and investigates threats with the Security Center.
It automatically syncs employees' information with HR systems, enables access to the apps and secures LDAP infrastructure.
Cloud Identity provides 24*7 technical support through a human agent, phone, chat, and email. These supports are available in 14 languages. You can find these languages in your Cloud Identity subscription.
Foresight – the convenient Google Cloud partner
Foresight is a Google Cloud partner and SaaS platform that provides automated workflows for Google Workspace. With the help of Foresight's automation rules, Google Admins can efficiently manage their regular repetitive tasks within a small timeline. Moreover, another facility of this tool is that it doesn't require coding skills to implement automation rules. So, the Admin can create the automation rules with some simple triggers and actions.
With this tool, your company can manage their time, cost, and resources. As a result, it will help to boost your company's productivity and growth. You can learn these use cases of Foresight, like – Bulk Delete Users Email Aliases, etc.
Conclusion
Hopefully, now you have the clarity on Google Cloud Identity and its roles in user and device management. This service enhances your organization's security through multi-factor authentication and other security policies. Cloud Identity works with SaaS apps, such as – Foresight. It's an automation tool for handling your regular Google Workspace workflows. So, try a 14-day trial with Foresight and start venturing into the world of automation. You can learn other topics, such as – about the security center, etc.