Sometimes you not only want to know a multiple choice question from your respondents, but also a ranked answer among those choices. For example, what are your top 3 favorite movies?
Luckily Google Forms supports this feature. Here is how it works.
Open you Google Forms.
Create a Multiple choice grid question, and type your question in.
In Rows, add first choice, second choice, third choice and so on.
In Columns, add choices from which you want respondents to choose.
Turn on Require a response in each row. This ensures respondents won't miss choices, say the second choice.
In the popped menu, check Limit to one response per column. This ensures no duplicated ranked choices.
That's it for the forms.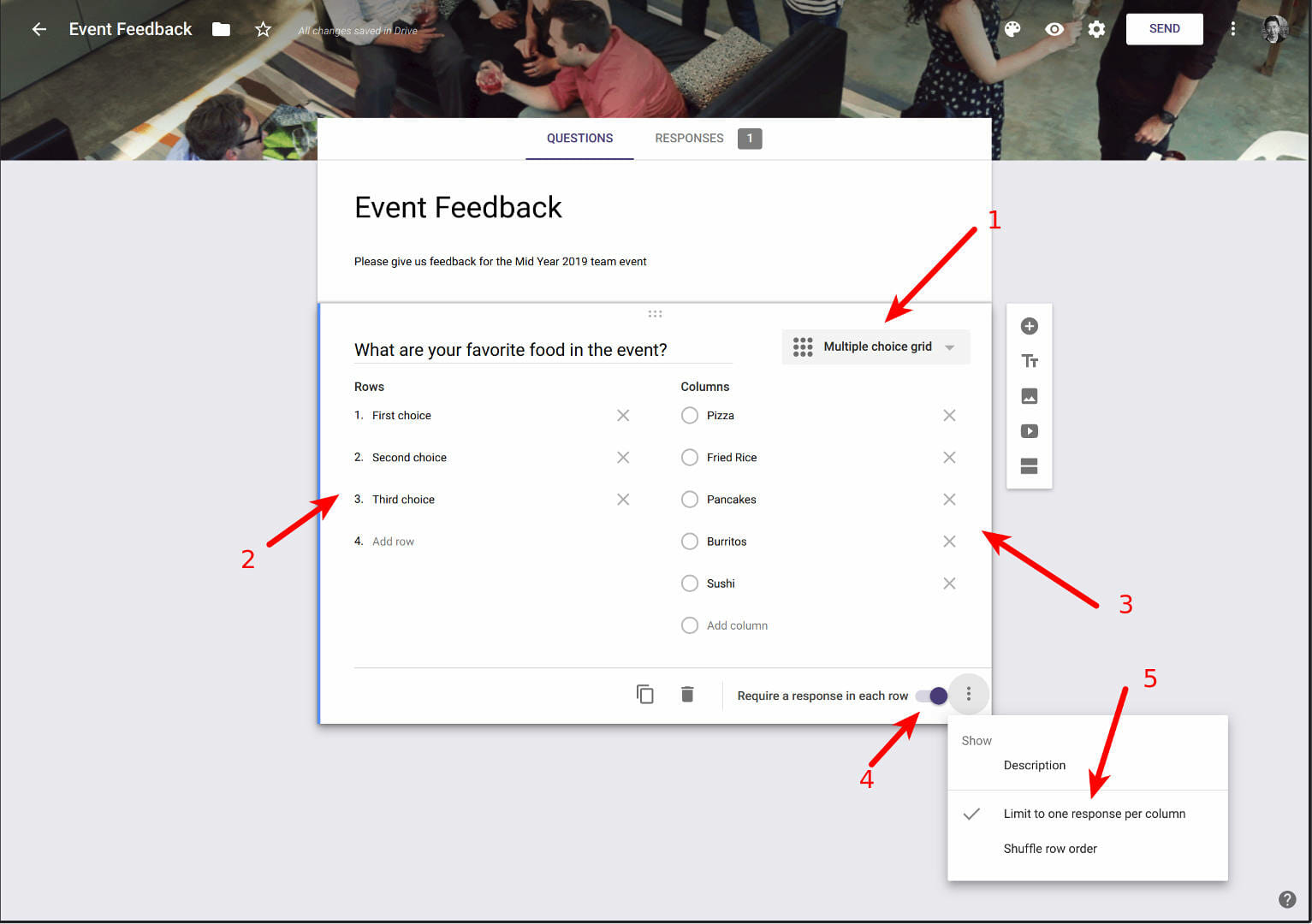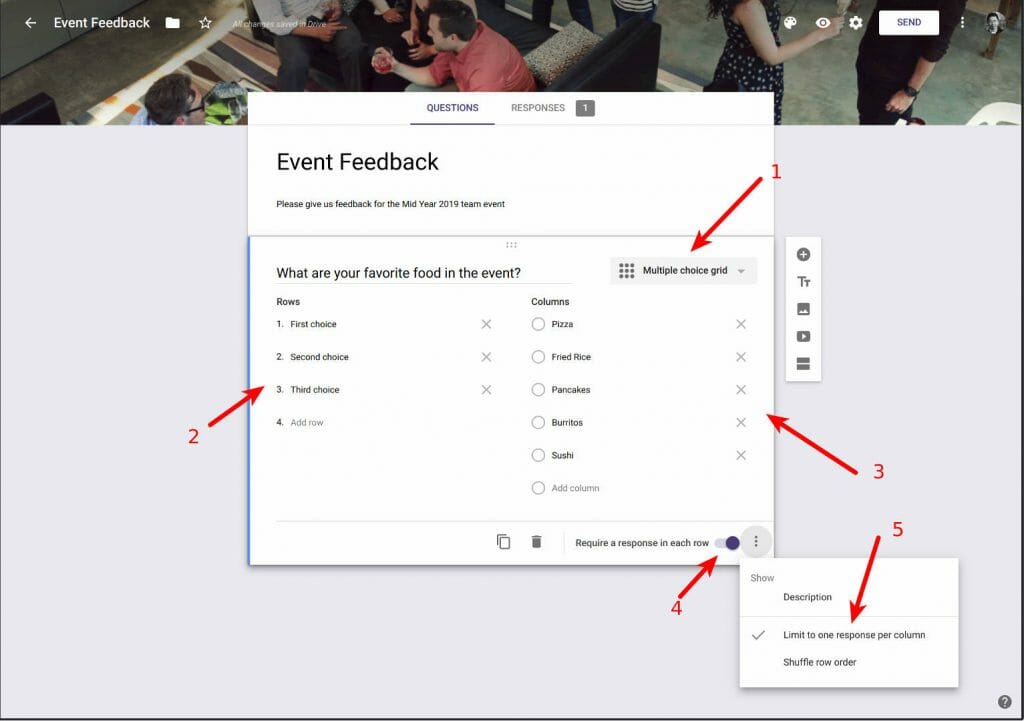 Let's take a look what the respondents will see. Its table-like question is straightforward.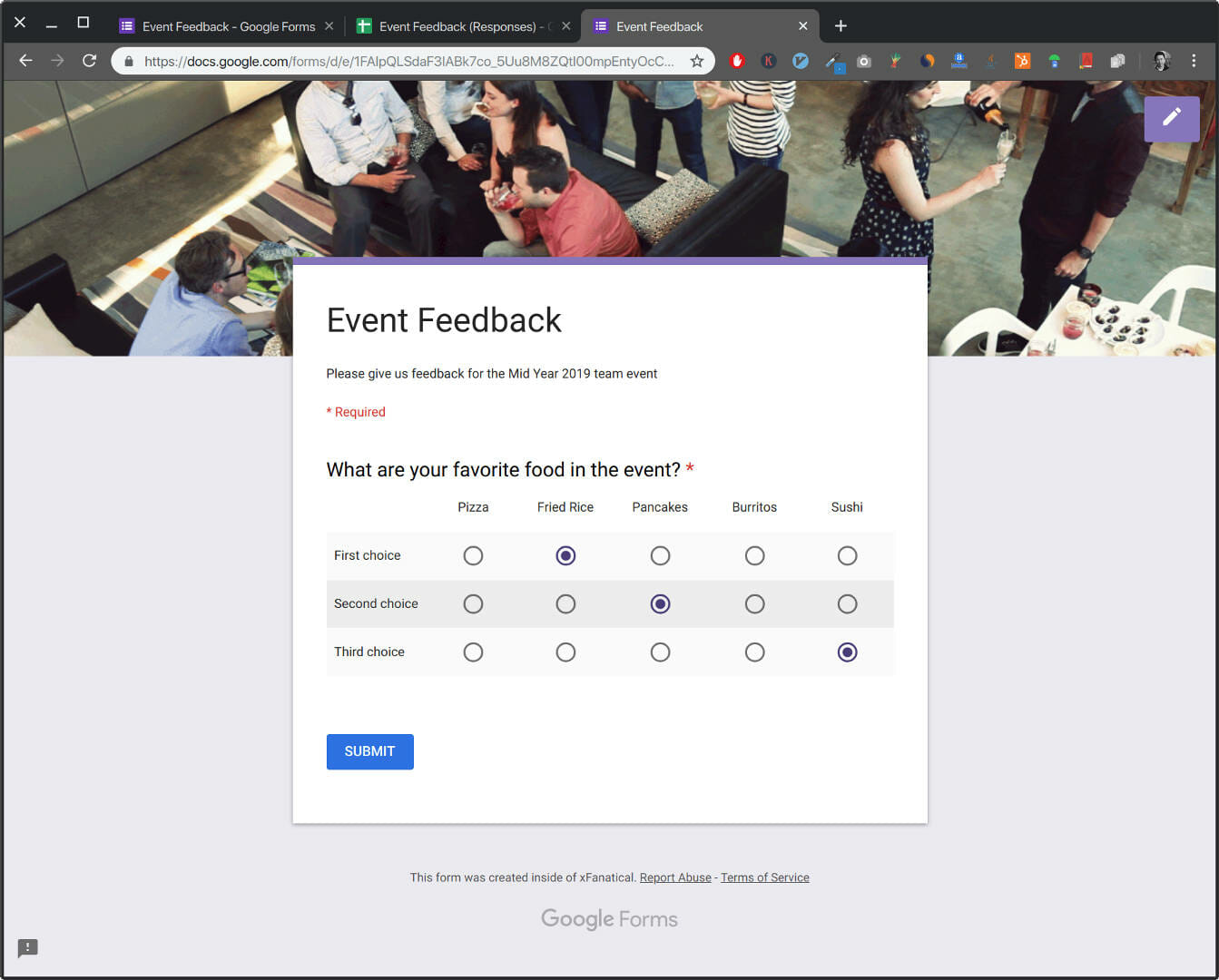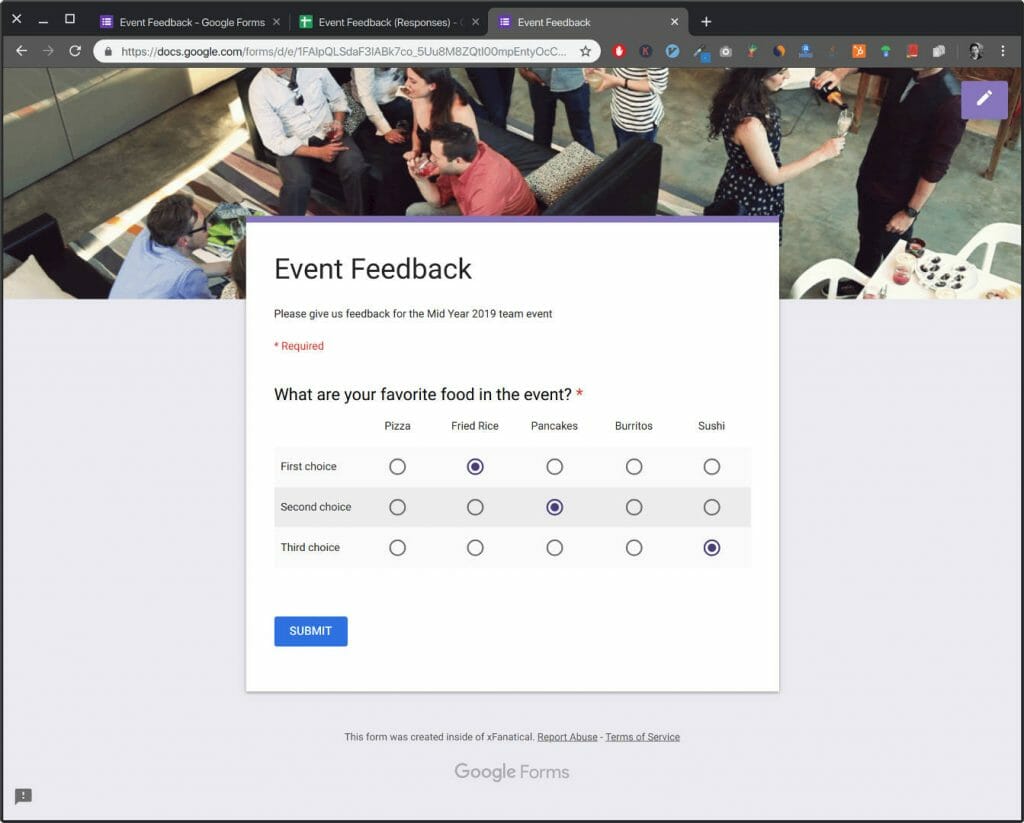 Let's try check both first choice and second choice to Pancakes. You will be not allowed to.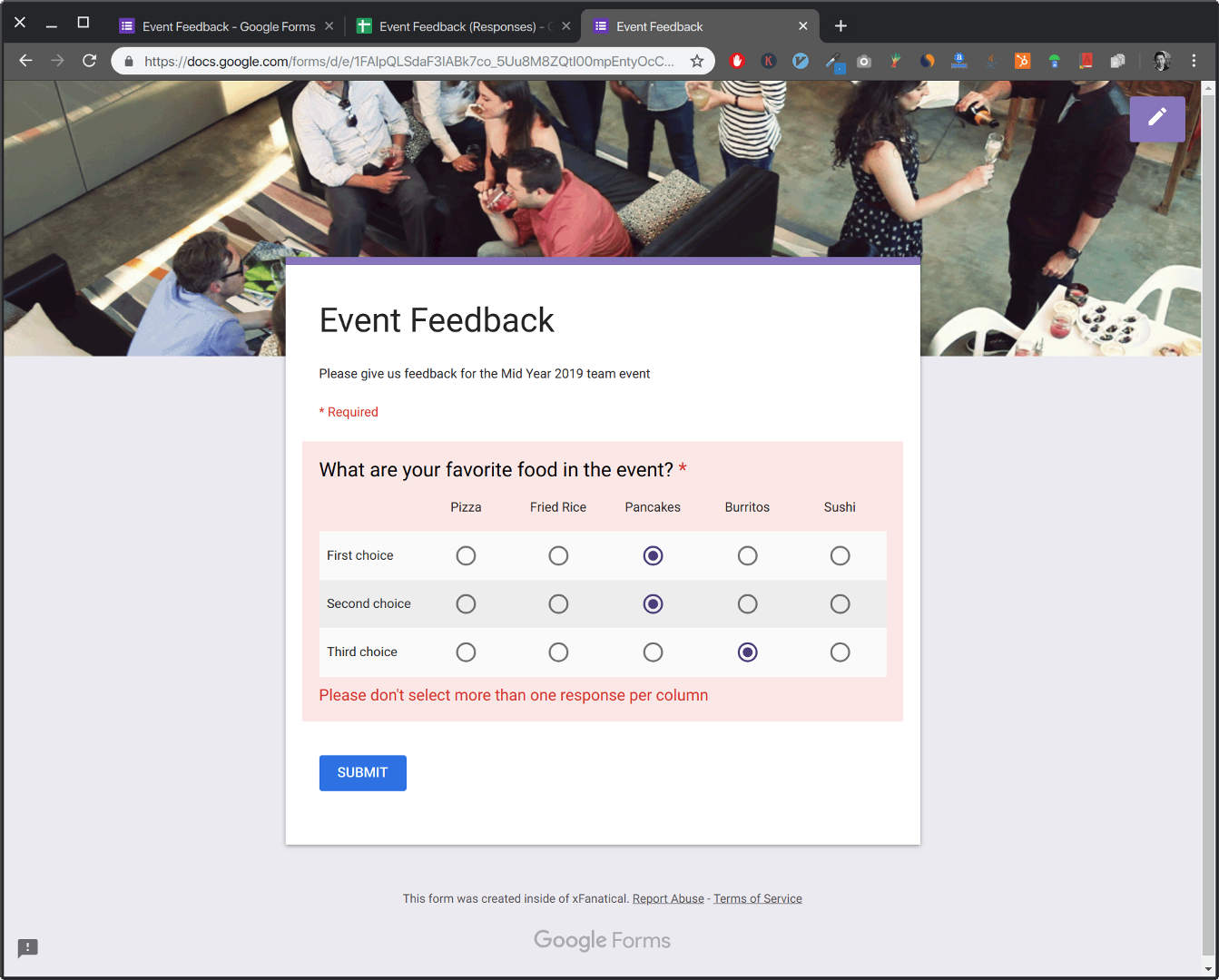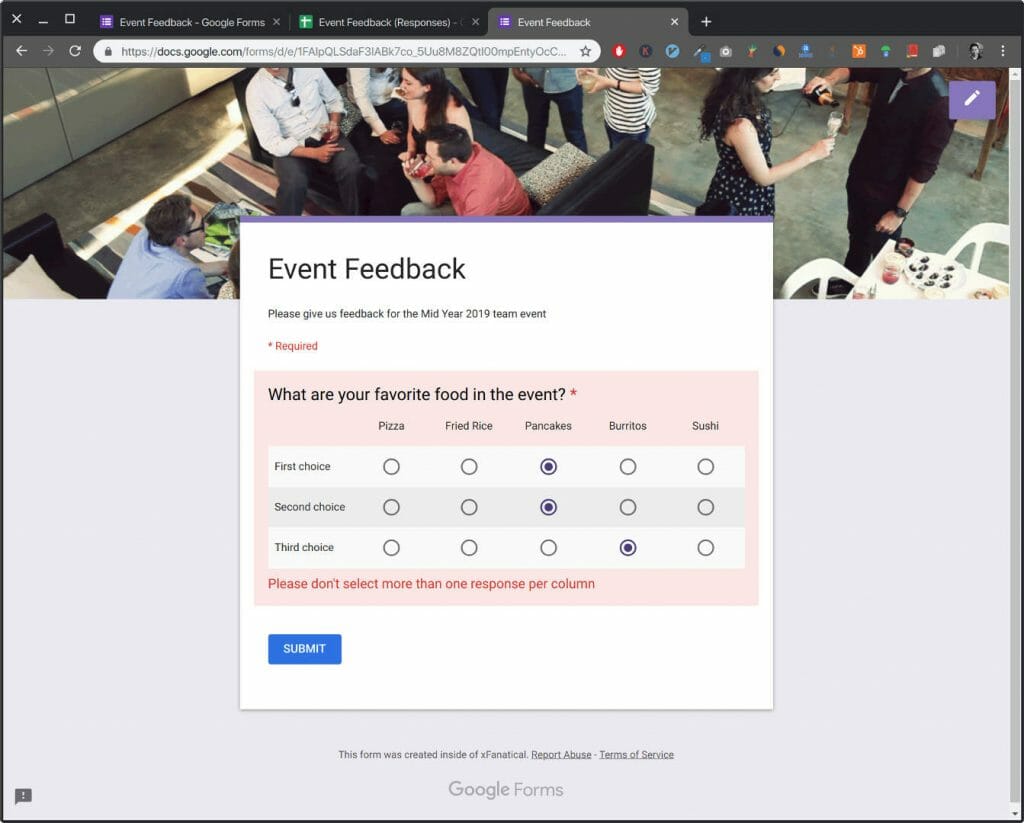 After respondents submit, the ranked questions will be shown in multiple columns in the linked spreadsheet. No duplicates guaranteed!


That's simple, isn't it?
Thanks for reading.