In this article we will learn about how to blur the background in a Google Meet. Everyone wants to avoid distractions during a meeting on Google Meet. Thus, the need to blur the Google Meet background. This feature gives you better experiences and enhances the quality of your meetings. Moreover, the blurred background saves your device's battery. Apart from the blur option, you can replace your background with static background, seasonal background, custom images, filters, etc. Again, you can apply different styles for your videos, such as lighting adjustments, color filters, and more.
So read on to learn more about this.
How to make blur and other effects in your Google Meet background?
Open Google Meet from your computer. Then select a meeting.
Click Apply visual effects from the bottom right of your view.
You will get two types of Google Meet blur background options, completely blur and slightly blurred. If you want to make your background fully blurred, you must click Blur your background. When you want a slight blur effect, click Slightly blur your background.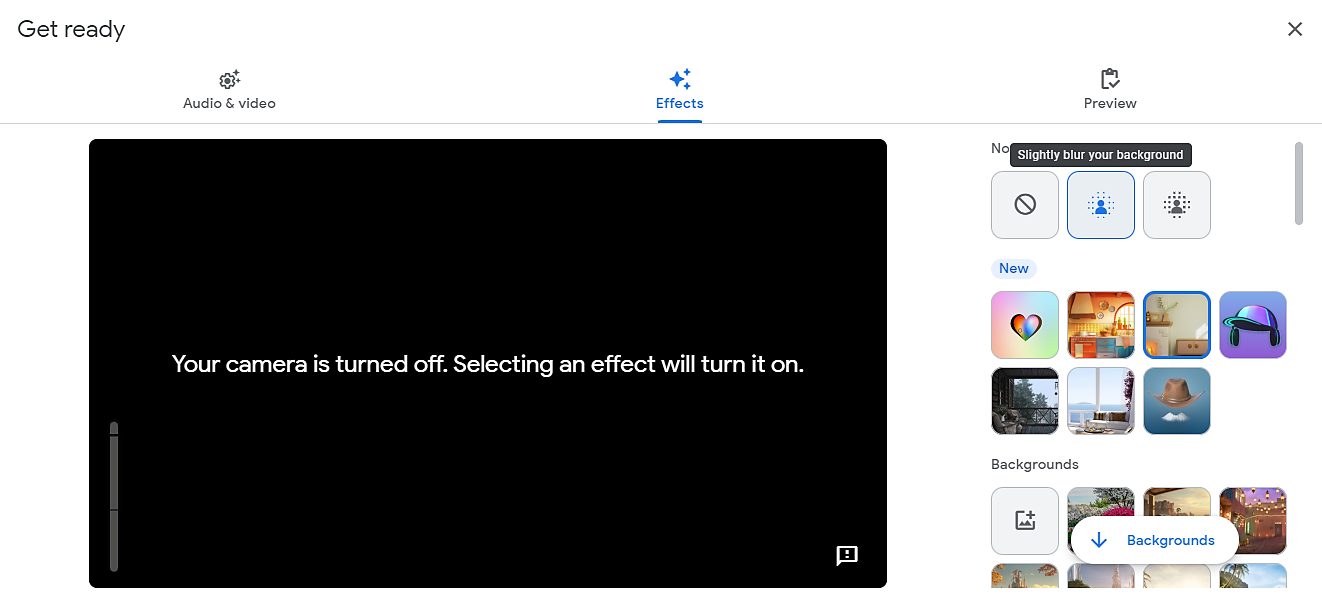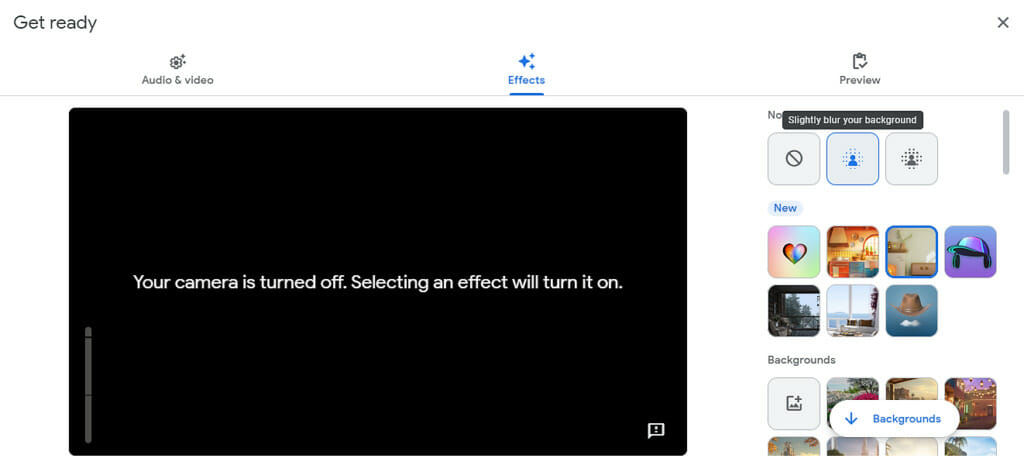 4. Now, if you want to choose other effects you will find several options, such as –
By clicking a background, you can select a pre-uploaded background.
Click Upload a background image if you want to add your image for the background.
You can add a style for your video meeting. So, click a style for this.
Again, you can give a filter effect for your background. So you have to tap Filters. Then you can choose any filter from the list.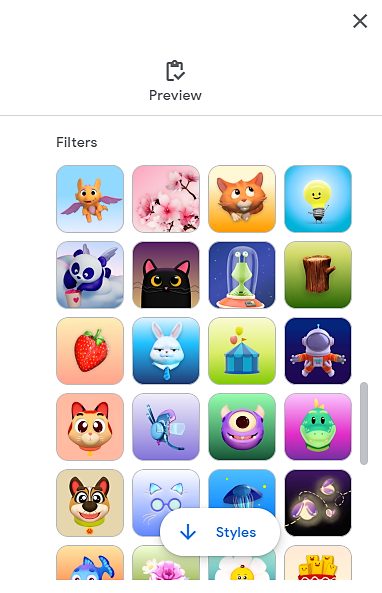 Note: Follow the directions on your screen to activate the filter.
5. Finally, click Join Now for entering the meeting.
Changing your background during an ongoing meeting
1. Click More > Apply visual effects from the bottom of your screen.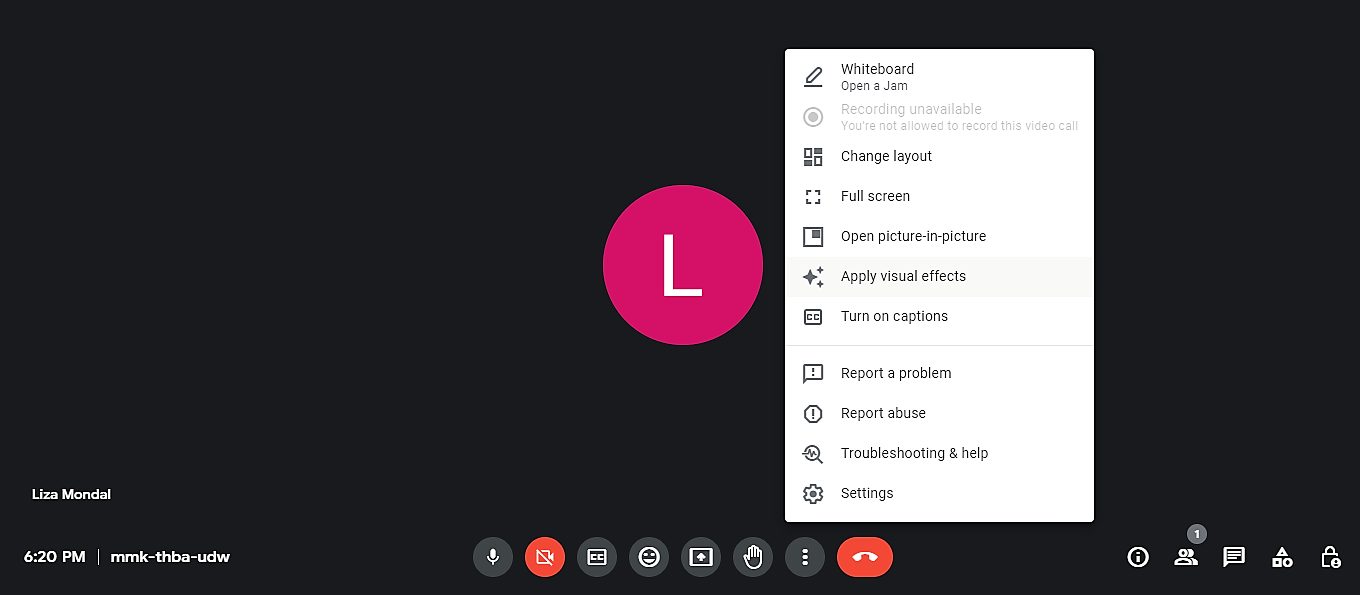 2. Then you will find the same effects mentioned above. So, apply them as you need.
Your camera turns on automatically when you choose an effect.
Some special background effects for the Google Admin
Google Admin has the authority to change the background with special effects and images for the users. As an Admin, you can change the background of your users' Google Meet within an organizational unit or a configuration group. Thus you need to enable the users to replace their backgrounds with an image. It also allows the users outside your OU to do this for the meetings organized by your users. As an Admin, you can enable one or multiple settings for your users. Here are the types of backgrounds you can set for the users –
Users' own custom images: You can allow the users to use their own custom images for their backgrounds. When you turn on the settings, the users outside your organization also get the opportunity to set their own custom images for your OU's meeting.
Seasonal background images: Your user can replace their backgrounds by using seasonal background images from Google. For example, they can set holiday-related images.
Custom images by Admin: Again you can provide your own images for the users to replace their background. Also, you can set labels for your images.
Learn more about these from here.
Common issues when blurring your background and its solution
Sometimes your Google Meet blur background option doesn't work on your computer. So, you can't find the blur option. It may happen even if you're using updated browser versions on your machine.
Solutions:
Check your browser's version, first. You need a Chrome browser M84 or higher for Windows, MAC, or Linux. If you're using Chrome OS, you need Chrome M86 or higher.
Your Chrome hardware acceleration should be enabled. To enable this option –
Open your Chrome browser. Go to Menu > Settings.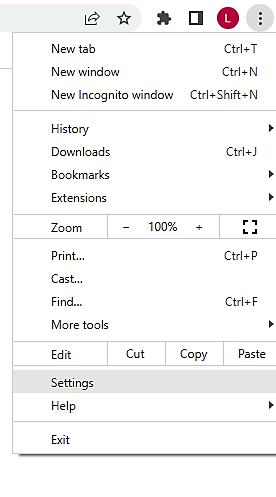 Next, click System. Turn on the Use hardware acceleration.
Finally, restart the Chrome browser.
Foresight is your ultimate automation platform
Foresight provides robust automated solutions for the Admin and users to manage their business workflows. With this SaaS platform, you can employ no-code automation workflows to manage your complex and repetitive workflows. It can handle the activities that you can't perform with the native Google Cloud services. Also, it implements the missing features of Google Workspace. It can do these things with its no-code automation rules. You will get the result of a successful rule triggering from the Logs page of your Foresight account. The results are reliable and error-free. Thus it improves the efficiency of the Admin by eliminating manual tasks. In this way, it ensures a smooth business process, increases productivity while managing time and cost. You can find various use cases on its website like - Bulk Move Users To An Organizational Unit In Google Workspace, etc. Visit the links to explore more Foresight use-cases.
Conclusion
You have learned to blur your Google Meet background. It becomes necessary to avoid any kind of disturbance, especially in online classrooms and official meetings. Before enabling this feature, you must fulfill the browser and hardware requirements for this Google Meet feature. This Foresight blog discussed all the things in detail. Now learn about the automation work culture of Foresight. It improves your business productivity and growth. So, try a 14-day free trial with this tool. Read more articles like this - Pin or mute Google Meet participants, etc. here.