Changing the background of your Google Chrome Browser is one part of its many customization options. This helps you to personalize your Chrome Browser and make it your own. Now, if you don't know how to change the background on Google, then you are at the right place. Read on to learn more.
How to choose your Chrome browser's background color and theme?
You can pick a theme and color for your Chrome browser at any time. Also, you can apply different themes for different profiles. So, learn how to change your Google background with some simple steps –
1. In the Chrome browser, open a new tab.
2. Click Customize Chrome from the bottom-right corner.
3. Go to Appearances > Change Theme. Choose Themes from the Change theme option. You can choose a particular category theme.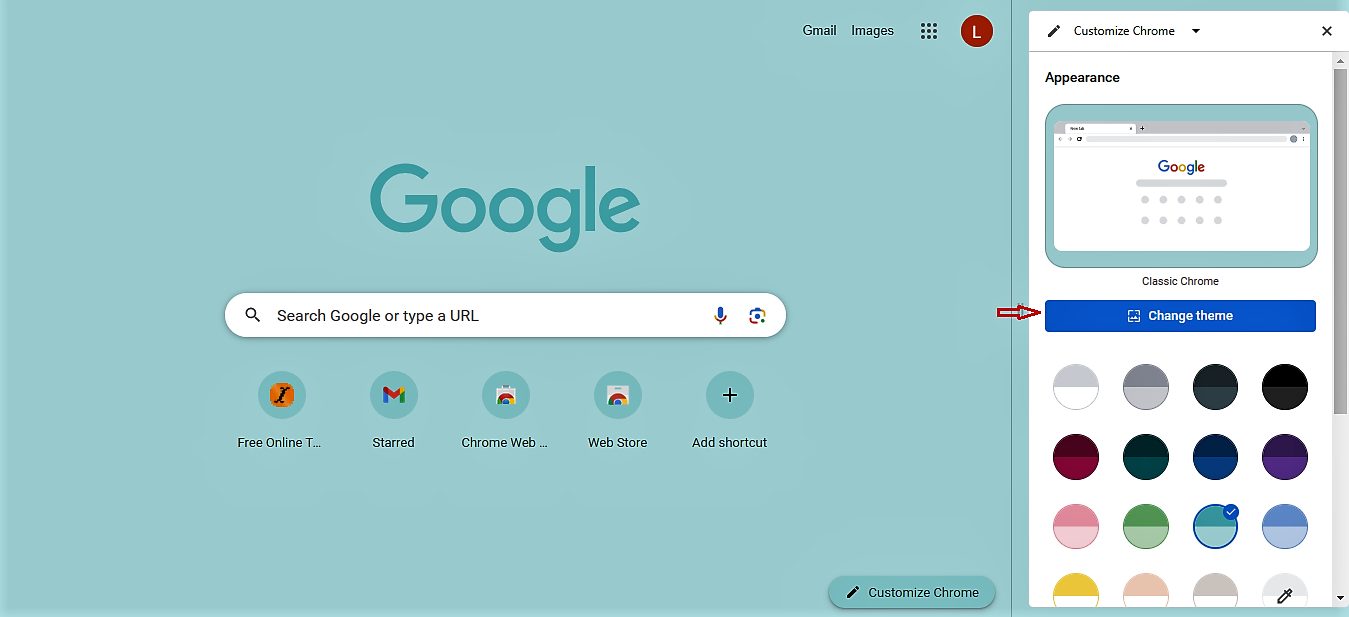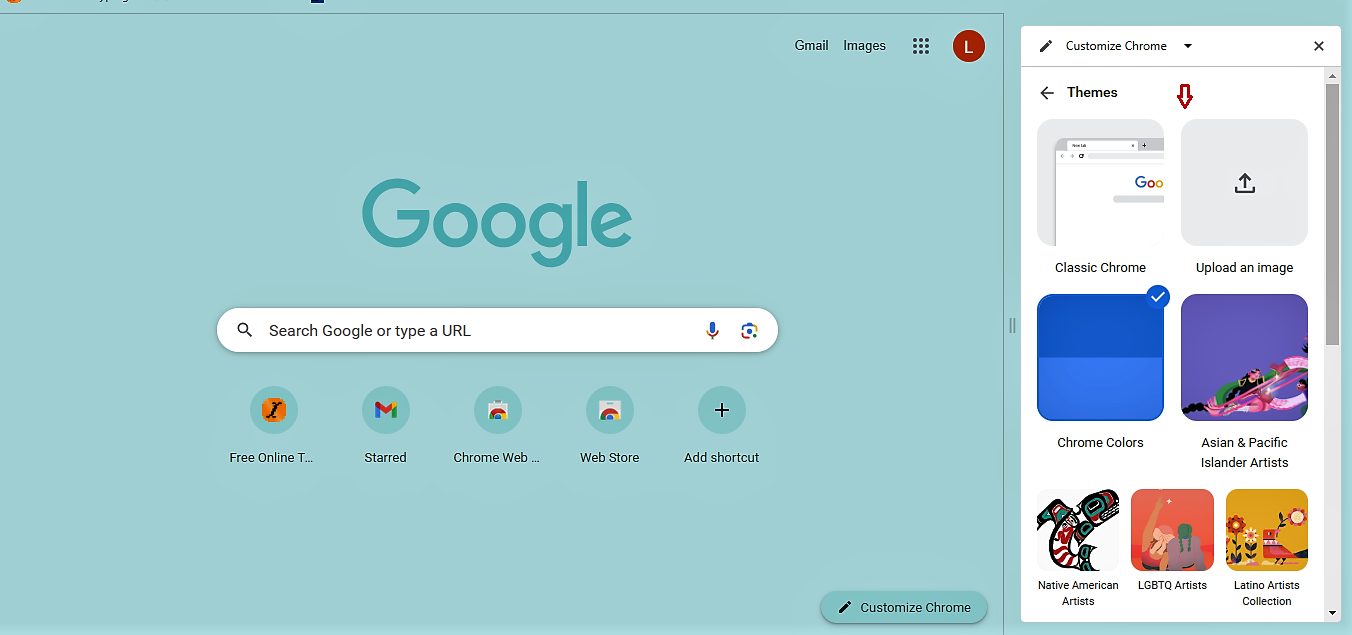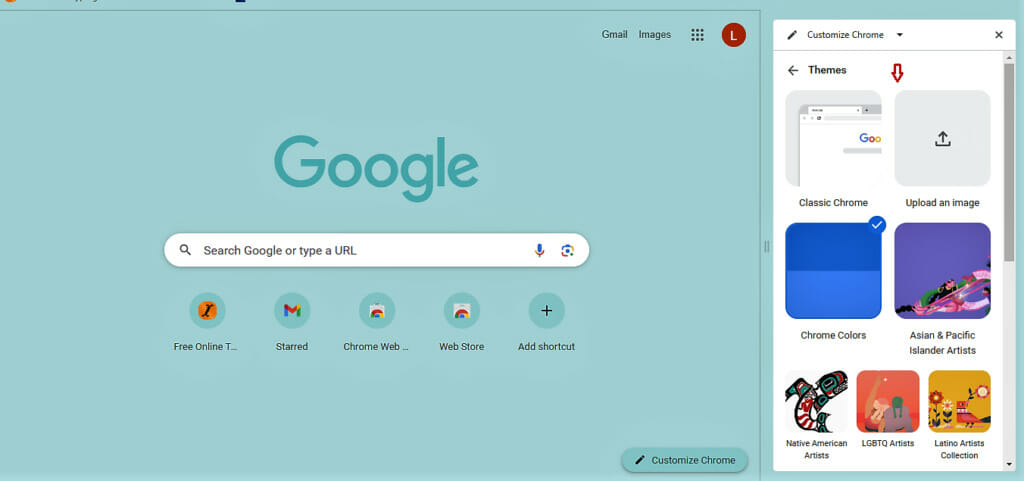 4. For example, you can choose the Asian Pacific & Islander Artists category. Furthermore, you will find different themes within this category. You can choose one from them.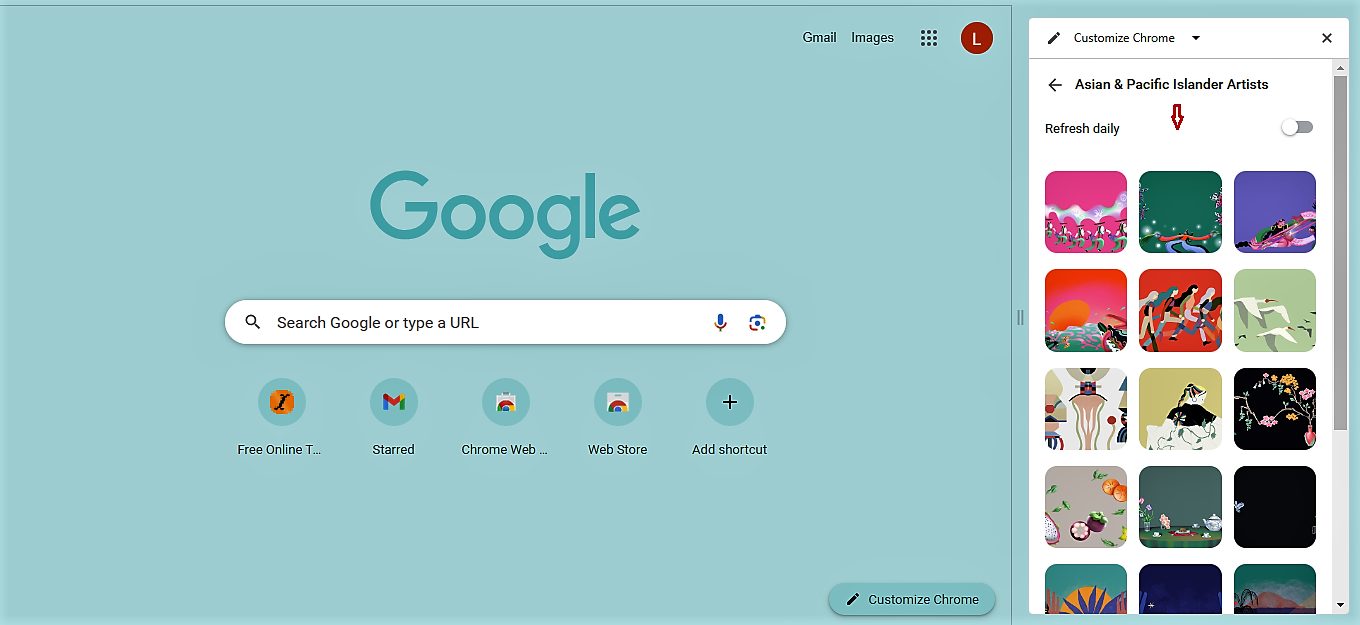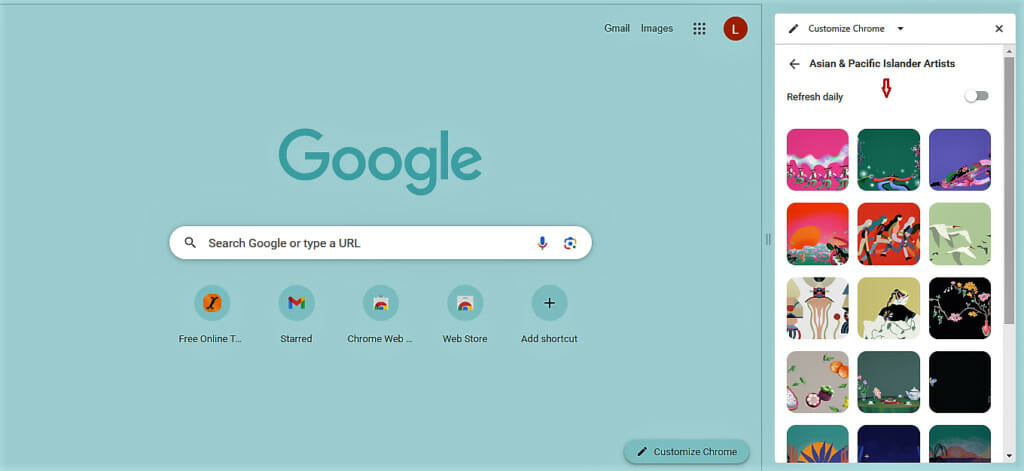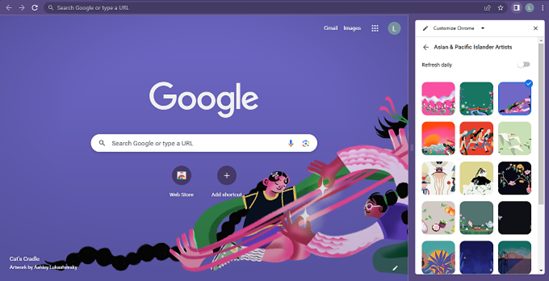 5. Also, you can use different colors for your Chrome browser.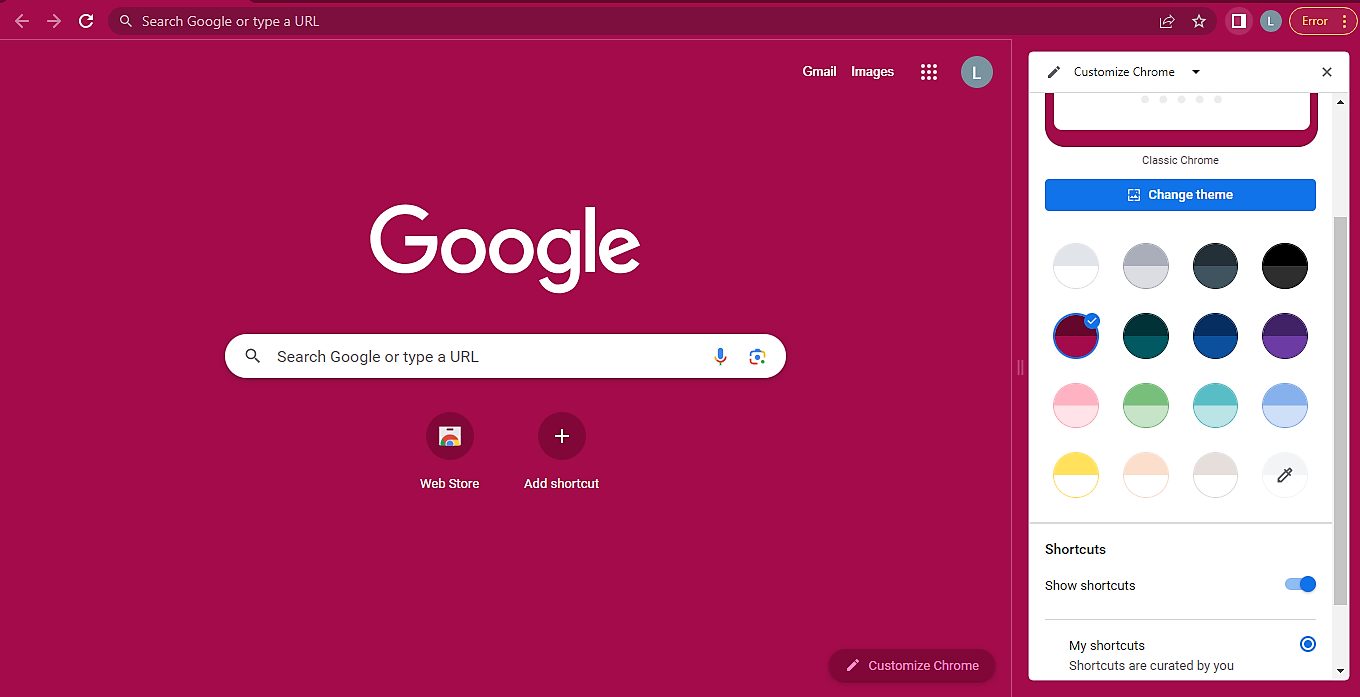 Personalizing tab pages in Chrome
You can customize your Google Chrome background with your collection of pictures and custom colors from the Chrome browser. Let's see how it happens -
Add or update your Google homepage background image
Sign in to your Google Account.
Go to Customize Chrome > Appearance > Change theme > Upload an image.
Choose a location from where you want to select your background image (Gallery from your computer, your recent photos, screenshots, etc.)
Then choose your image and click Open. It will take a few moments to appear in the new background.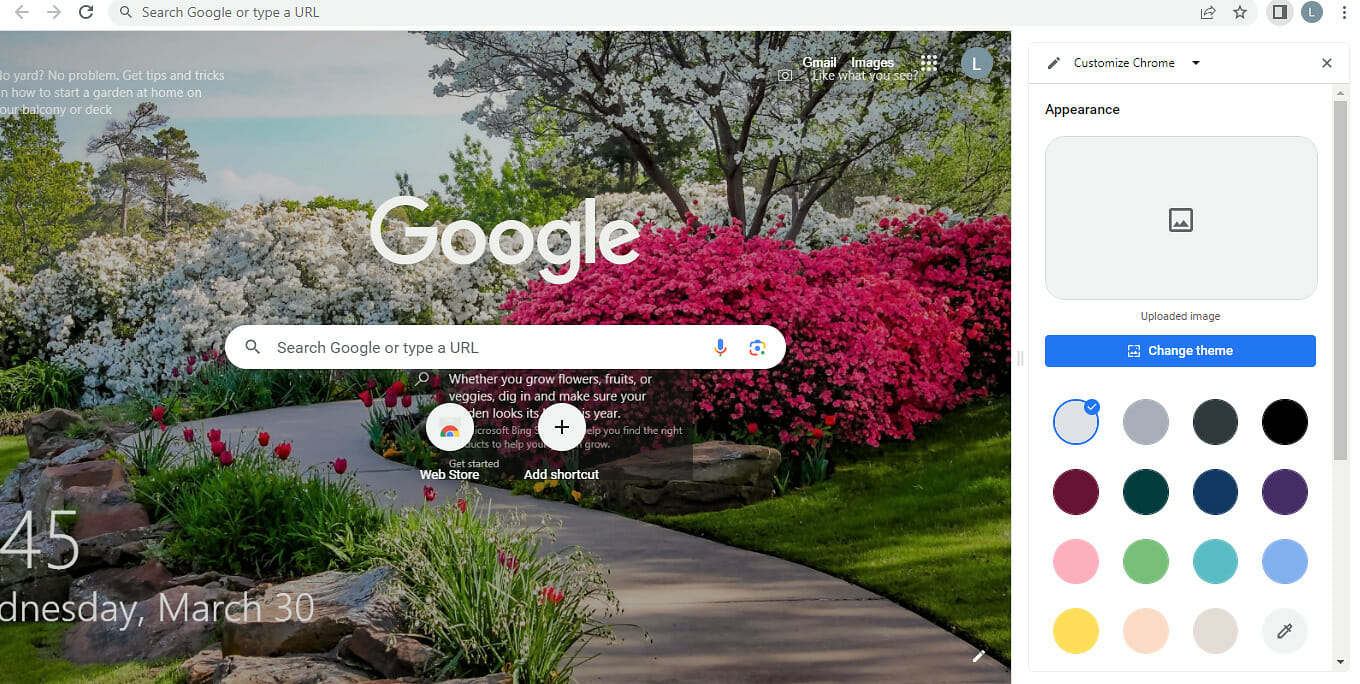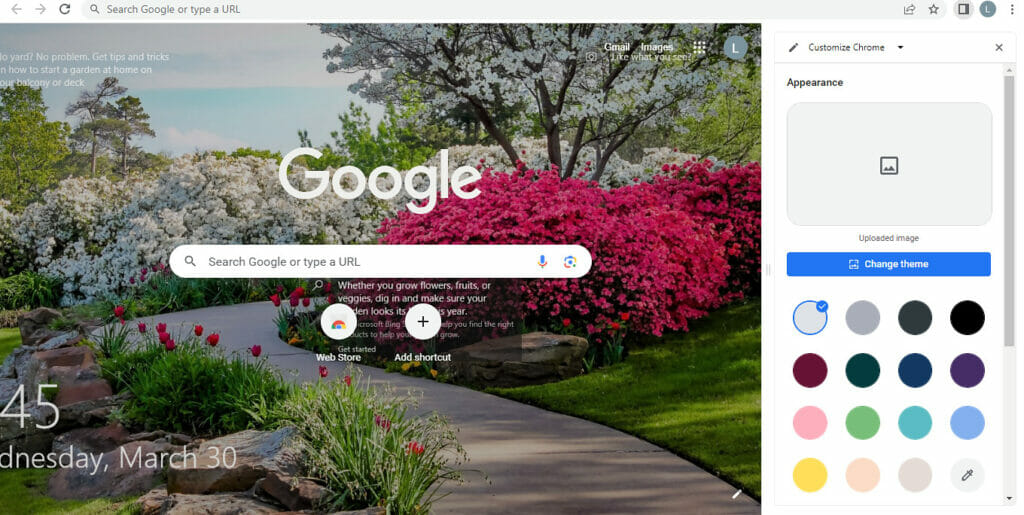 5. To reset the background, go to Appearance > Reset to Classic Chrome. The classic Chrome theme will appear again.
Add a custom background color
Also, you can choose a custom color for your background. So, go to Customize Chrome > Appearance > Change theme > Custom Color.
The chrome will suggest different colors with different shades and contrasts.
Download and add the themes
On your computer, open Chrome.
2. Go to Customize Chrome > Appearance > Change theme > Themes. Scroll down the sidebar and you will find the Chrome Web Store.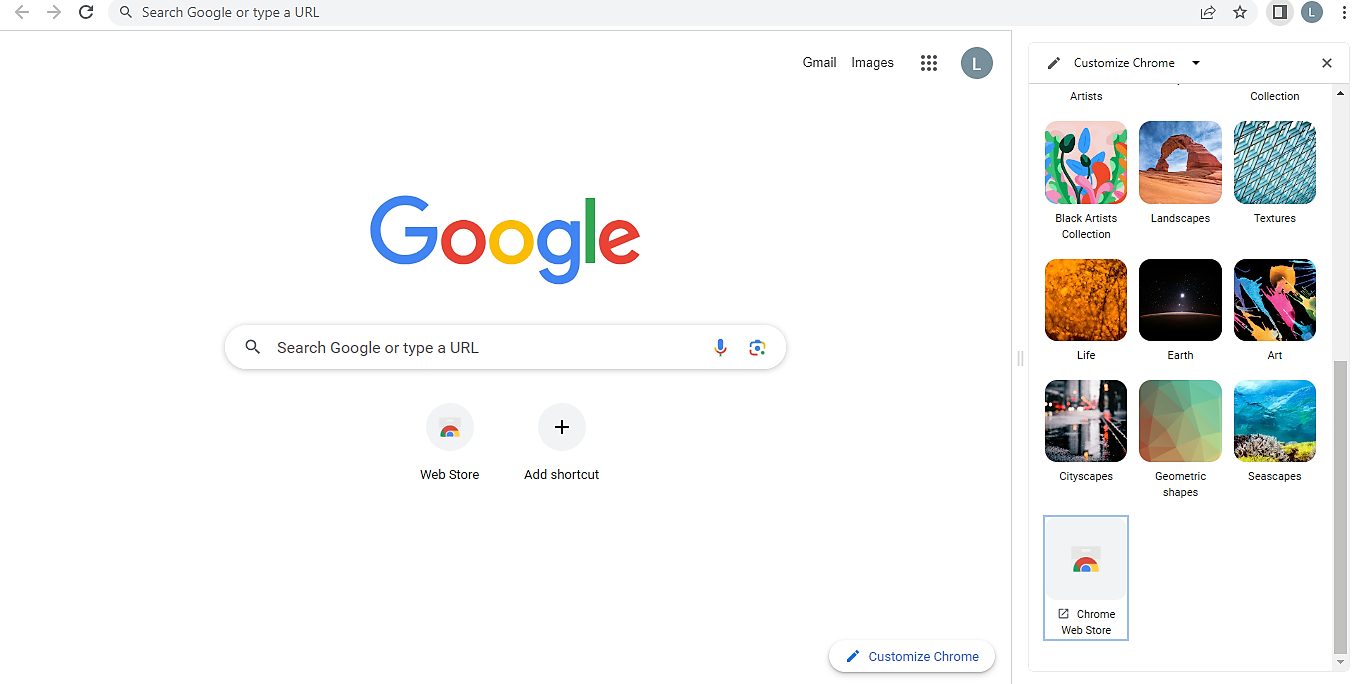 Also, there is another way to find the Chrome Web Store. Click More > Settings from the top right corner of your tab.
4. Click Appearance >Themes.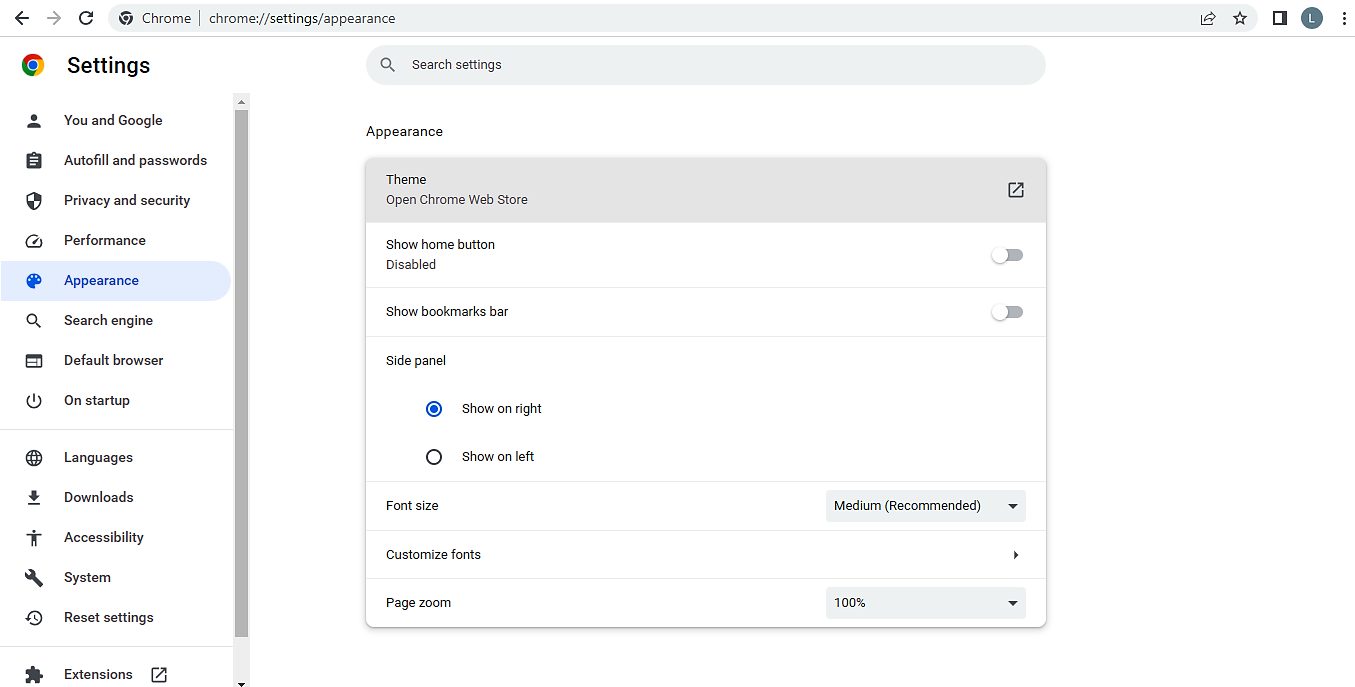 5. You will find different themes there. Click the thumbnails to preview them.
6. When you find a theme of your choice, click Add to Chrome. You will find the new theme Added to Chrome. If you want you can undo this step. So, click Undo from the upper portion of the web store.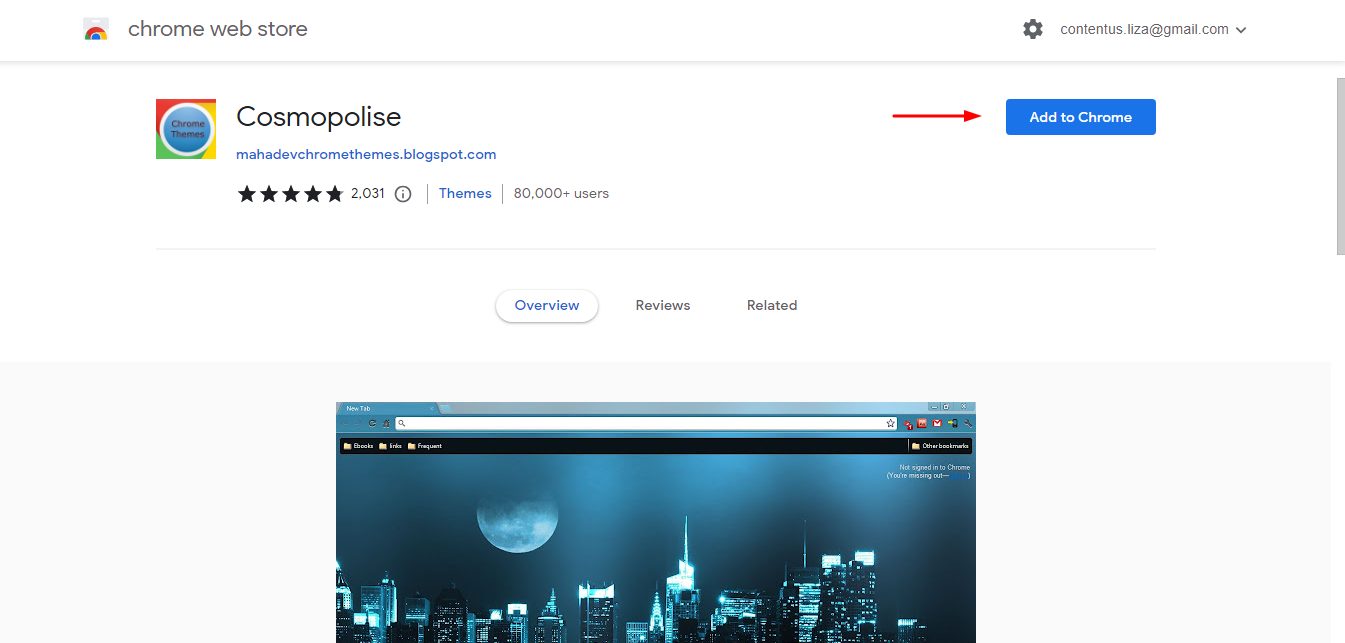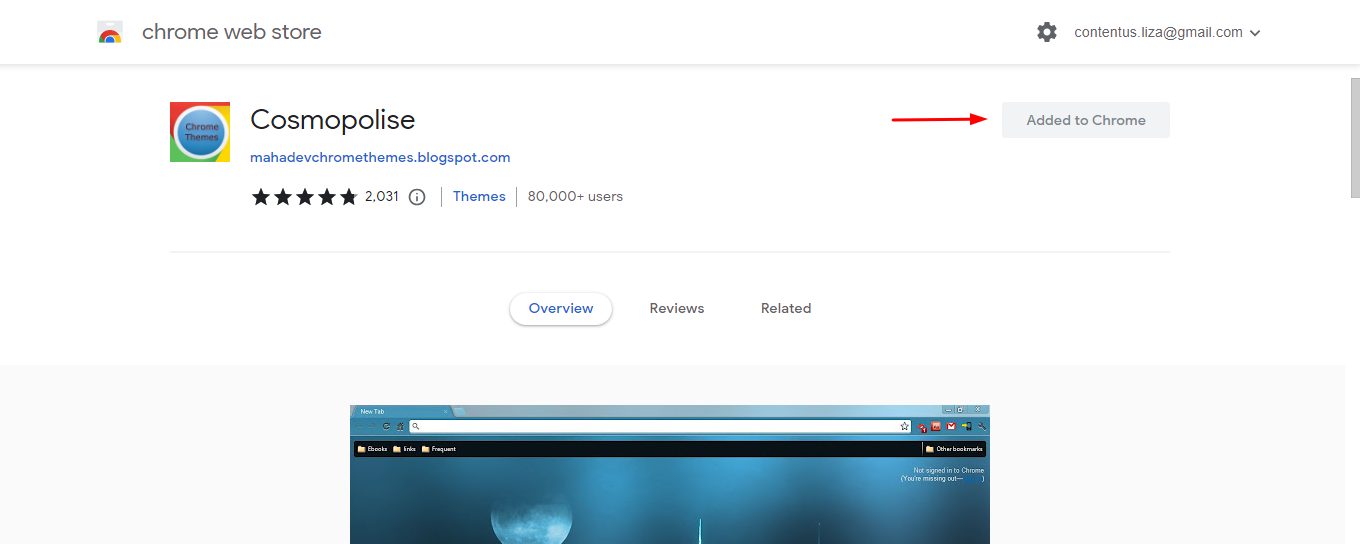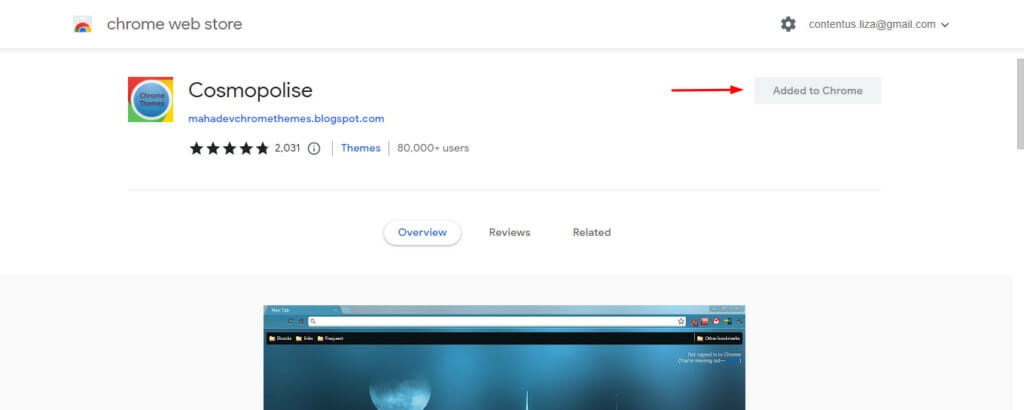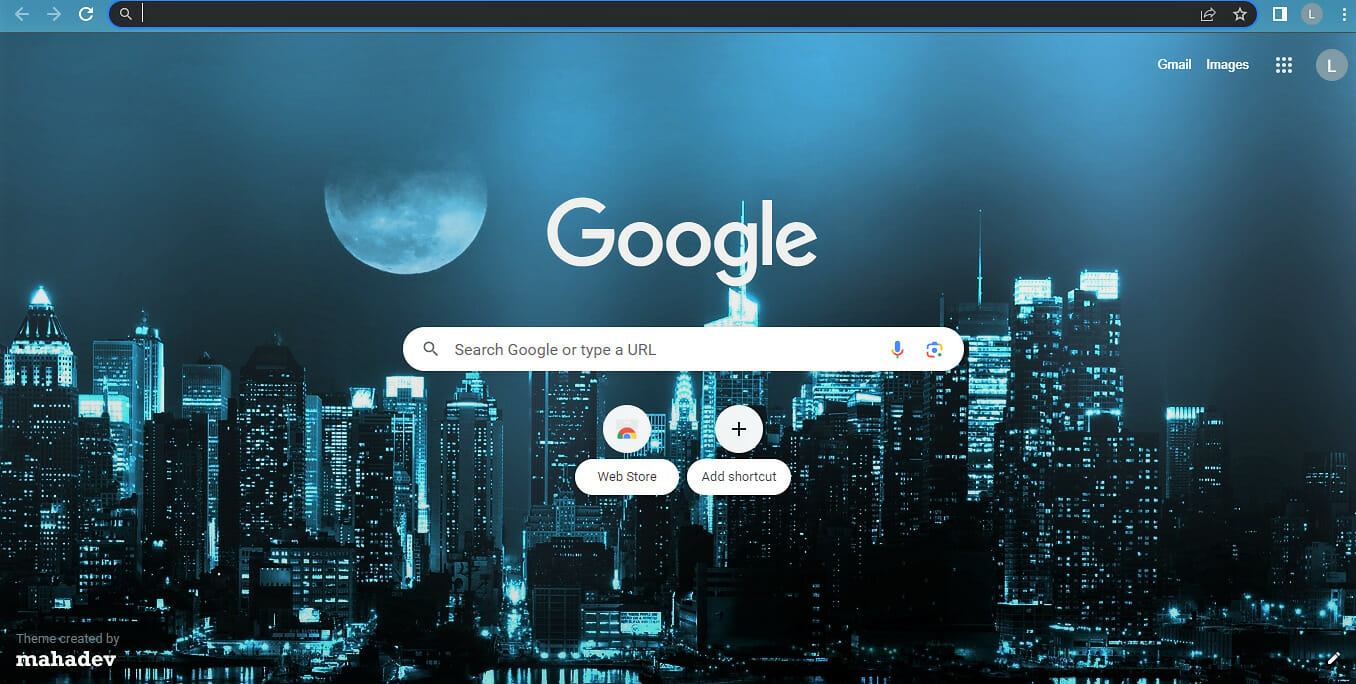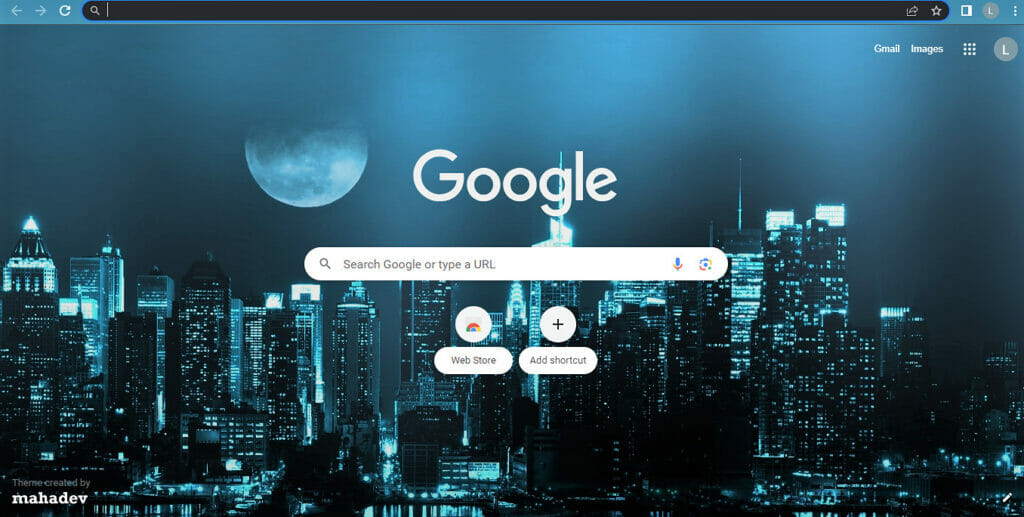 Removing Chrome themes
Open the Chrome browser from your computer.
Under Appearance, click Reset to Classic Chrome. The classic Chrome theme will appear again.
Changing the Gmail background theme
1. Open Gmail from your computer.
2. Click Settings from the top right corner.
3. Click View All from the right side of the Theme.
4. In the theme window, select a theme.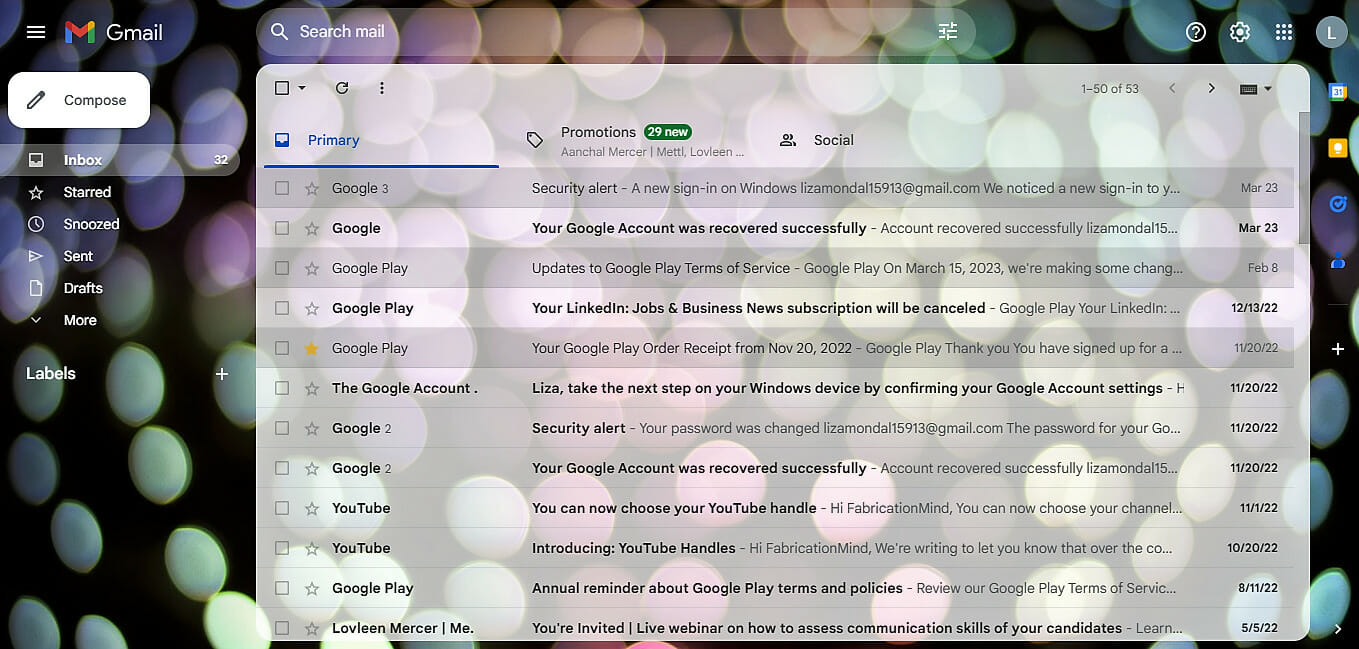 You can select Default for the default theme.
Otherwise, you can select a Dark theme.
5. Again, from the bottom of the theme window, you can change the theme (optional) as follows -
Click Text Background, to change the text background to Light or Dark.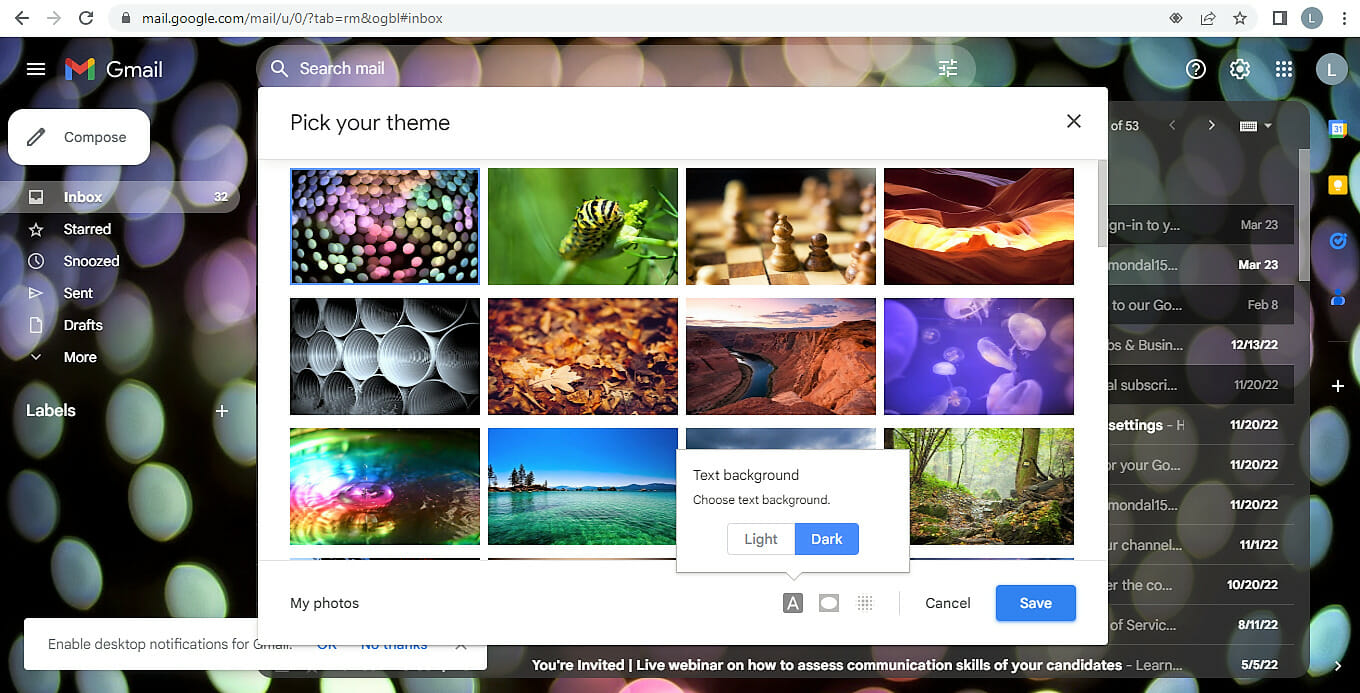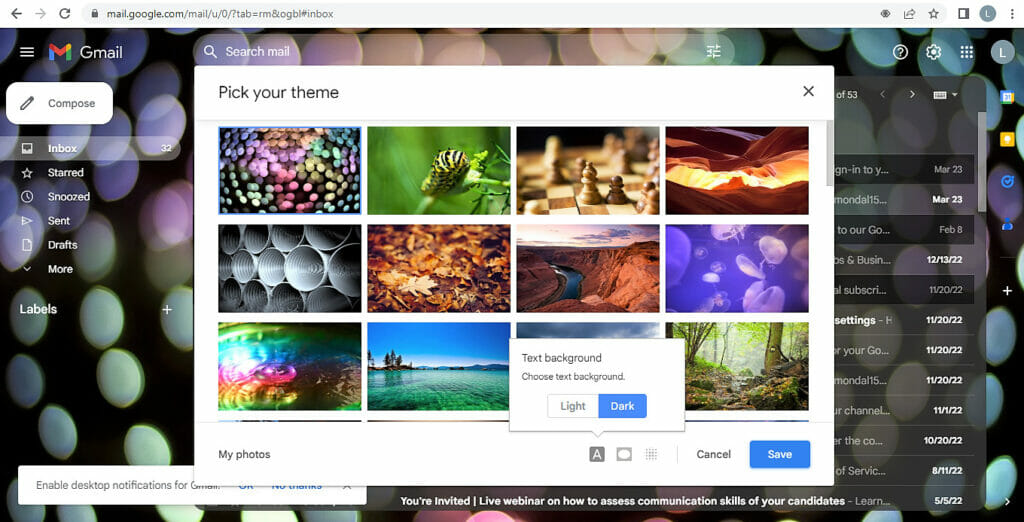 Click Vignette to increase the corners darker. So, adjust the Vignette.
Click Blur to make a blurry background.
6. Click Save.
How to set an image as your Gmail background
Go to Google Photos and Upload a photo from your device. Learn more from here.
Select a photo. If your photo is blurry, choose a larger one.
Click My Photos from the bottom left of the theme window.
Select Featured or My Photos from the background image window.
Click Select from the bottom left of the background image window.
Again, you can change the theme by Text Background, Vignette, or Blur options.
Finally, click Save.
Troubleshoot: Common issues faced and their solutions
Sometimes you may find an issue with changing the Google homepage background. In that case, you should follow these solutions –
Ensure you're using the updated version of Google Chrome .
Reset your Chrome browser's settings to default. It will reset these components as default- themes, default search engine, the home page, new tab page, content settings, and more. But opt for this carefully, because this action will:
Reset Chrome settings and Chrome shortcuts
Disable extensions
Delete cookies and other temporary site data.
Bookmarks, history, and saved passwords won't be affected. Rather you can only reset themes.
Check and set your startup page and homepage properly. You may find unwanted changes on these pages. It happens because of malware. So, learn how to get your settings back.
How do the automation rules of Foresight make your life easy?
Do you want to get relief from the repetitive manual workflows of your organization? Foresight provides the solution for you. It's a no-code automation platform that streamlines your business and simplifies complex business workflows. Generally, it automates the Google Workspace workflows for the administrators and the users. So, the admin doesn't need to perform repetitive and lengthy tasks such as the employee onboarding process manually. Thus it saves more time for you to focus on improving your business strategy. In this way, it boosts your business's productivity and removes unnecessary costs. There are several use cases of Foresight. You may like - How To Merge Two Gmail Accounts, etc
Conclusion
Changing your Google Background is an interesting task. It makes you refresh from viewing the same old default background. So, now you have learned the steps for how to change the background on Google. Also, explore this automation platform – Foresight which makes your schedules more organized. Try a 14-day free trial with it.