Congratulations! You just successfully installed Safe Doc. As an @gmail.com user, you can use the chrome extension for free! Once you learn well and like Safe Doc, you may deploy the extension to your students' Chromebooks. 
Let's get started!
Safe Doc blocks the image search feature in Google Docs, Sheets, Slides, Forms and Drawings. For example,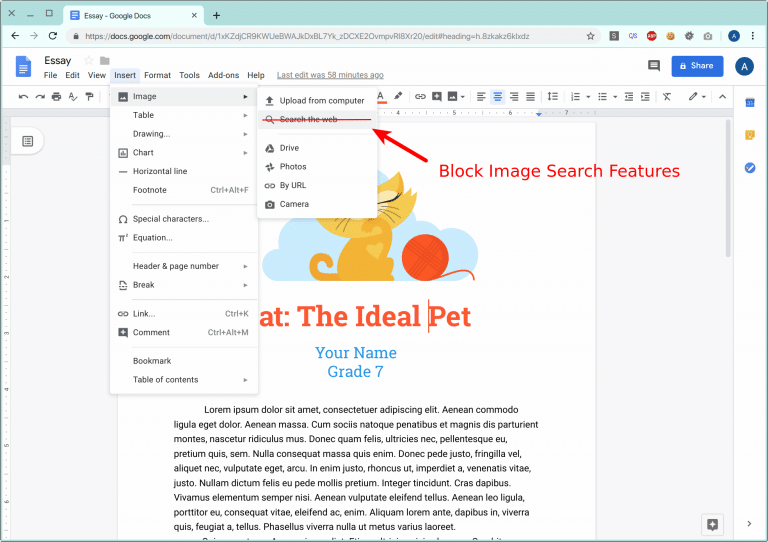 Safe Doc blocks the Explore feature in Google Docs and Slides. The Explore feature enables students searching the web and images without restrictions. Now it's gone. See this screenshot.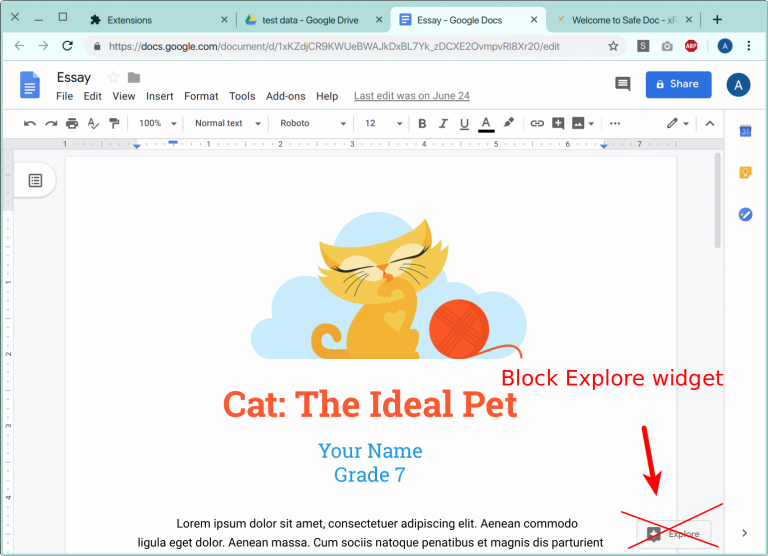 These are just the tip of the iceberg. Safe Doc support many other security features to protect your students. Please check out our Support page.
Looks like you're a pro?