Unsubscribe and Manage All Subscriptions right in Gmail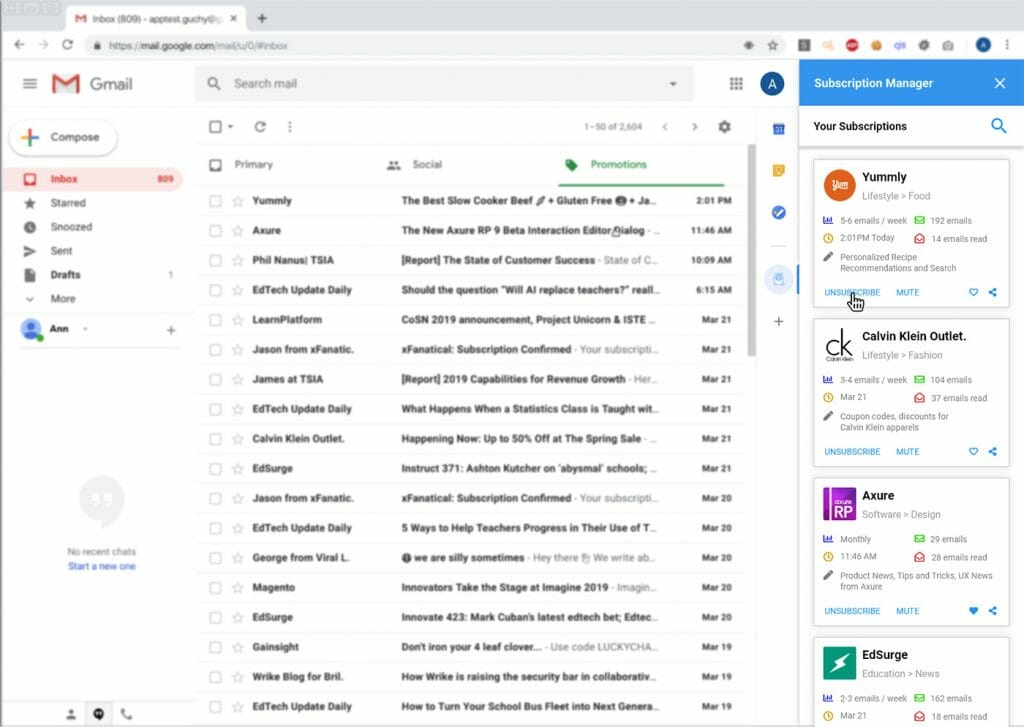 Your Gmail inbox has been flooded by thousands of newsletter, marketing, product tips or other mail list subscriptions. You've no idea when you subscribed those emails. Finding the subscriptions to unsubscribe from the mass is terribly challenging in Gmail. Its Unsubscribe feature is limited to an individual email. You're blindspotted.
Why use Subscription Manager?
Unsubscribe Bulk Emails without leaving Gmail
All subscriptions in one place in your Gmail for a clear overview of your current subscription status
Discover your subscription email interactions with Subscription Analytics
Easily select and unsubscribe many emails in one click
Mute subscription emails without unsubscribing them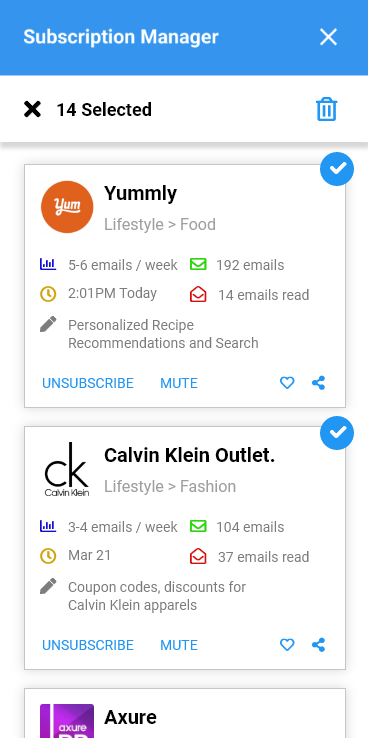 Get Early Demos delivered to your Inbox