It's not uncommon that we have created many Google Forms with well thought questions and we may reuse them in the future.
Unfortunately, Google Forms doesn't have the capability of copy-and-paste. It's very time-consuming and error-prone to type the questions correctly.
Now you don't have to. We built a small web application to relieve this pain, called Form Merger. Let's see how it solved this problem.
Step 1. Get Form Merger from G Suite Marketplace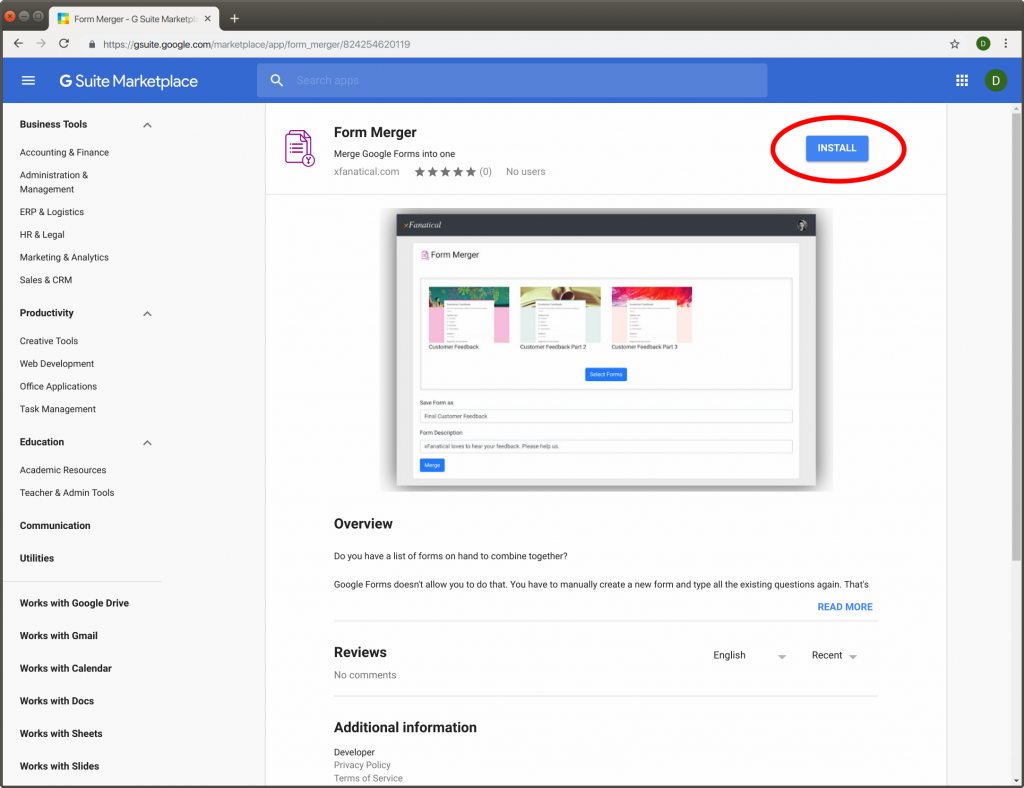 Then it will ask you to login and Allow permissions to read / write Forms files in your Google Drive.
You will soon redirected into the application.
Step 2. Select Forms to Combine
You will be presented with the main interface of the application. And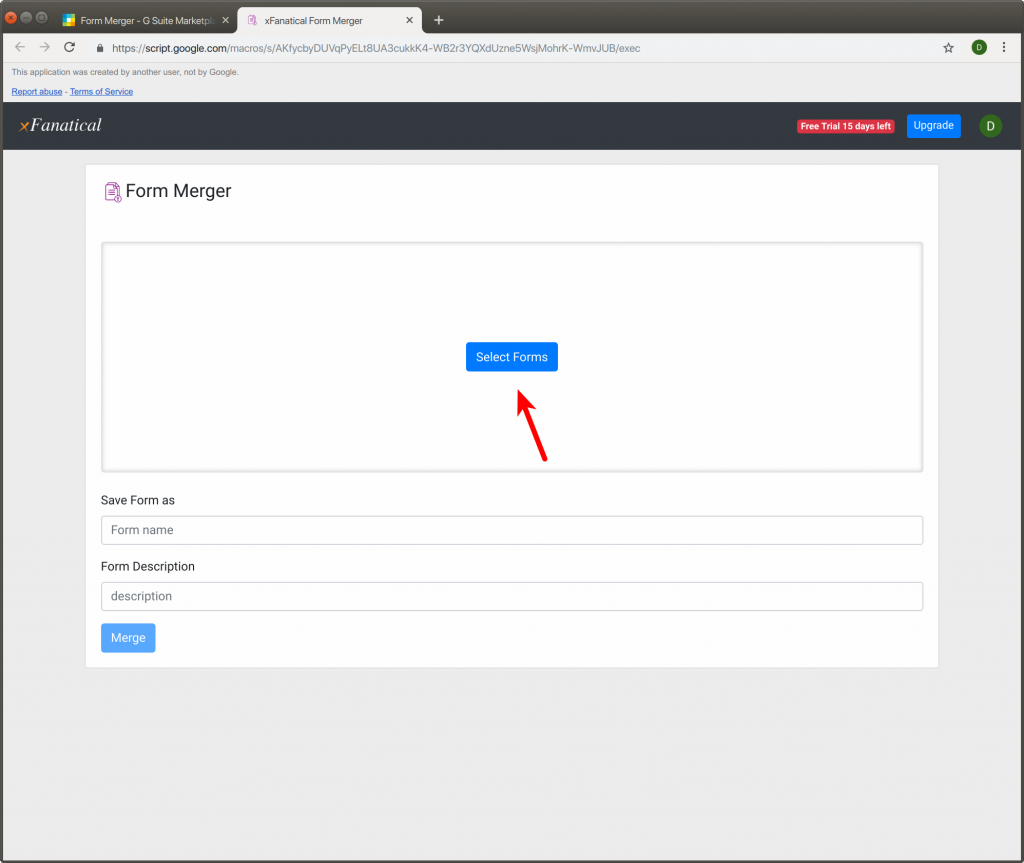 In the popup dialog, you will see all your Forms located in your Google Drive.
You may multiple select the Forms to be combined, using CTRL key or Shift key.
When you finish, click Select to close the dialog.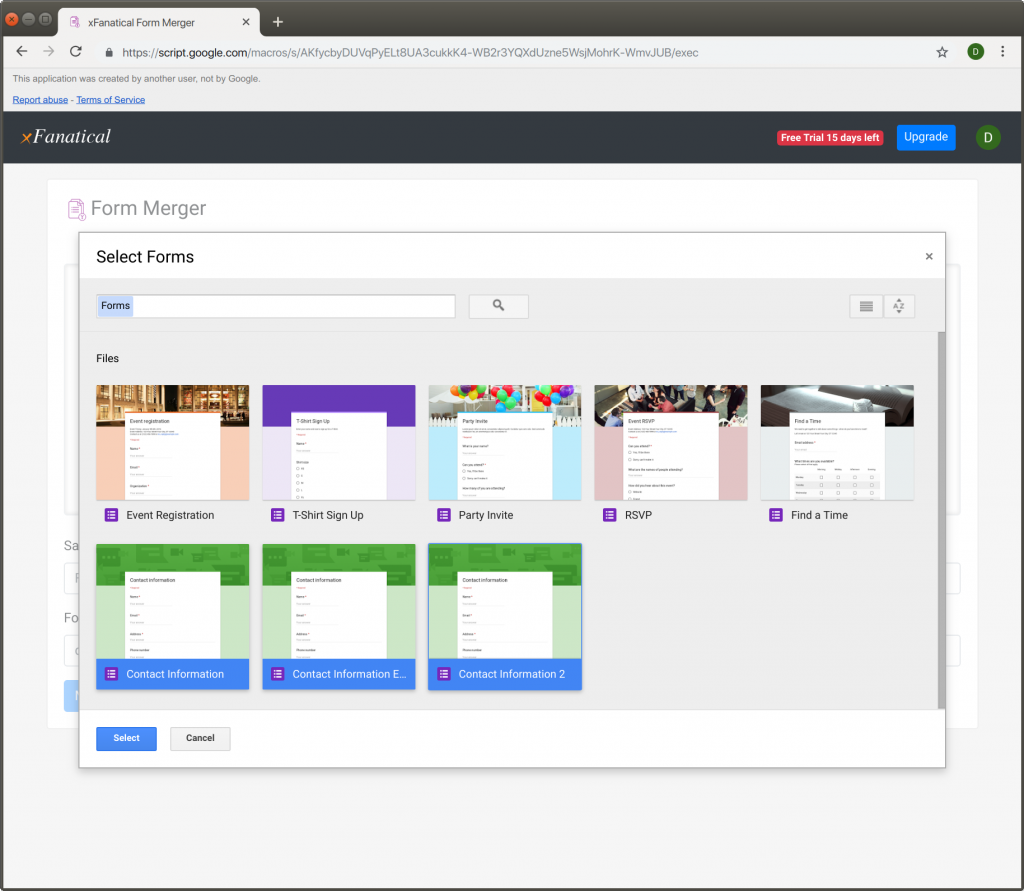 Now you will see the forms listed in the box
Use mouse to drag and drop forms into the order by which these forms will be merged.
Fill in new title of form in the box of Save Form as.
(optional) Fill in the description of the combined form in Form Description.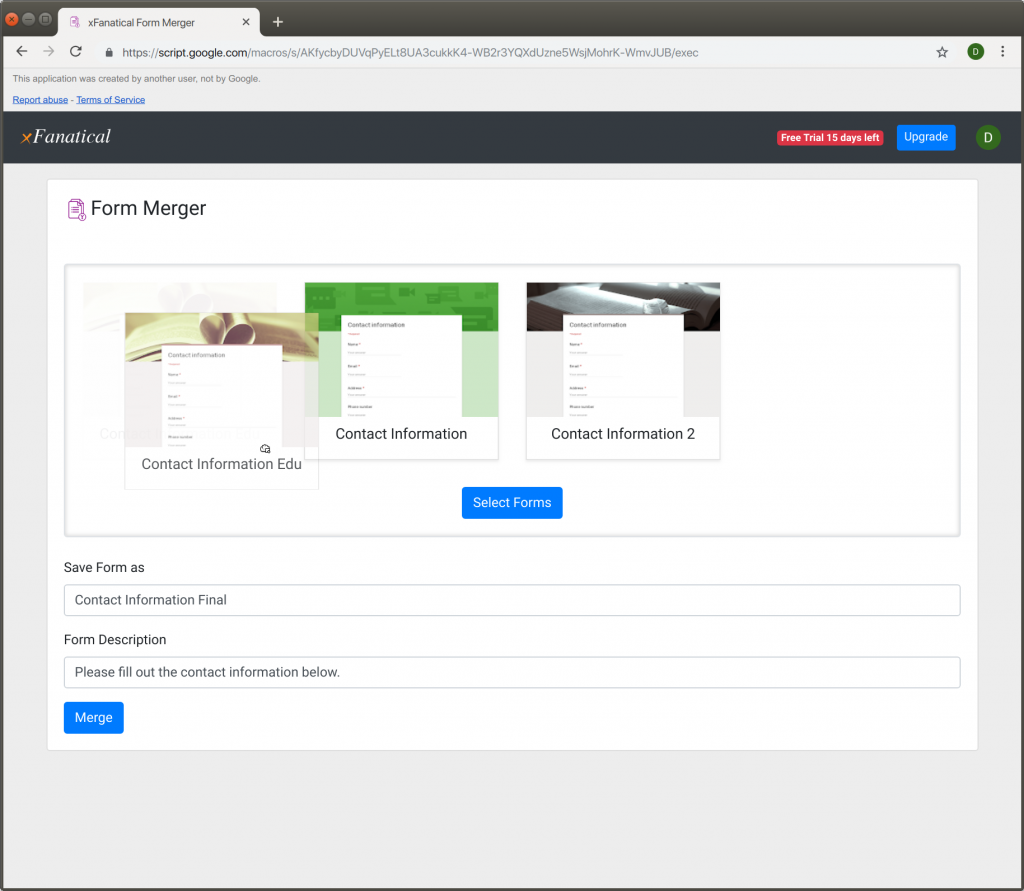 Step 3. Start the Forms Fusion
Click Merge.
Wait for 10s (or more depending on how many questions your forms have in total).
You will see a link to the combined form below.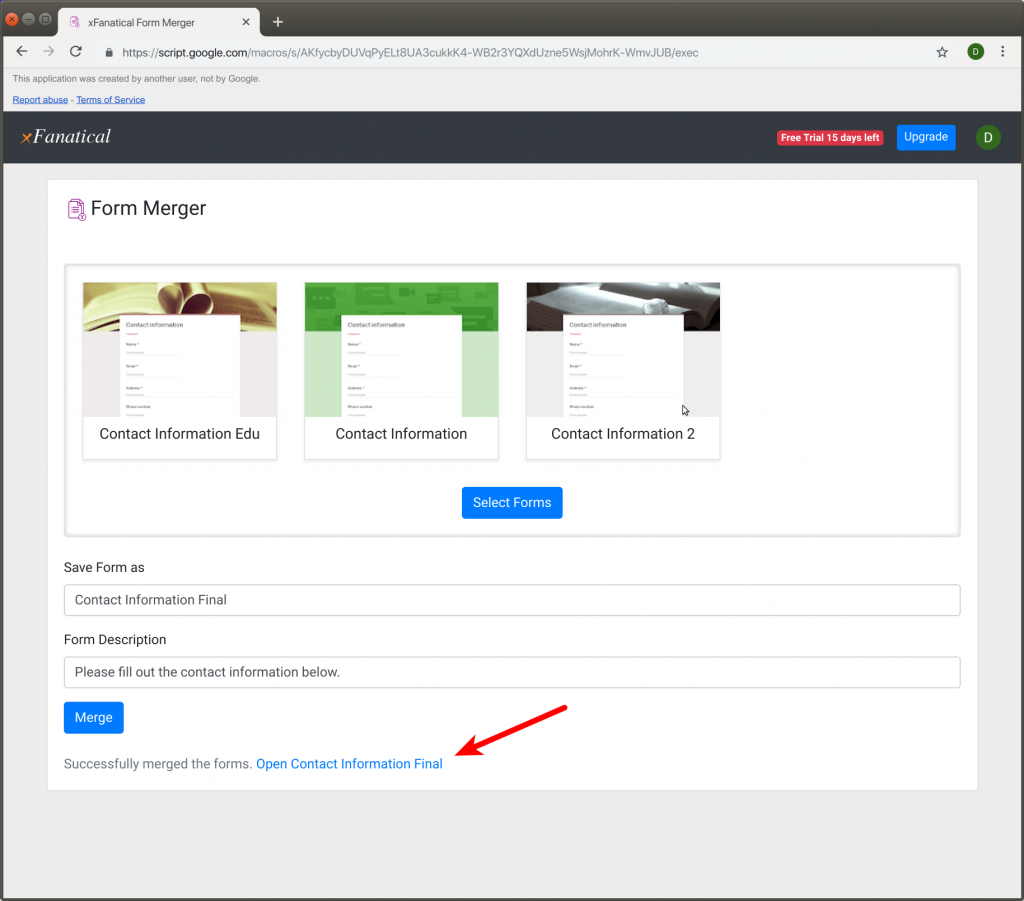 Now you see the combined long form.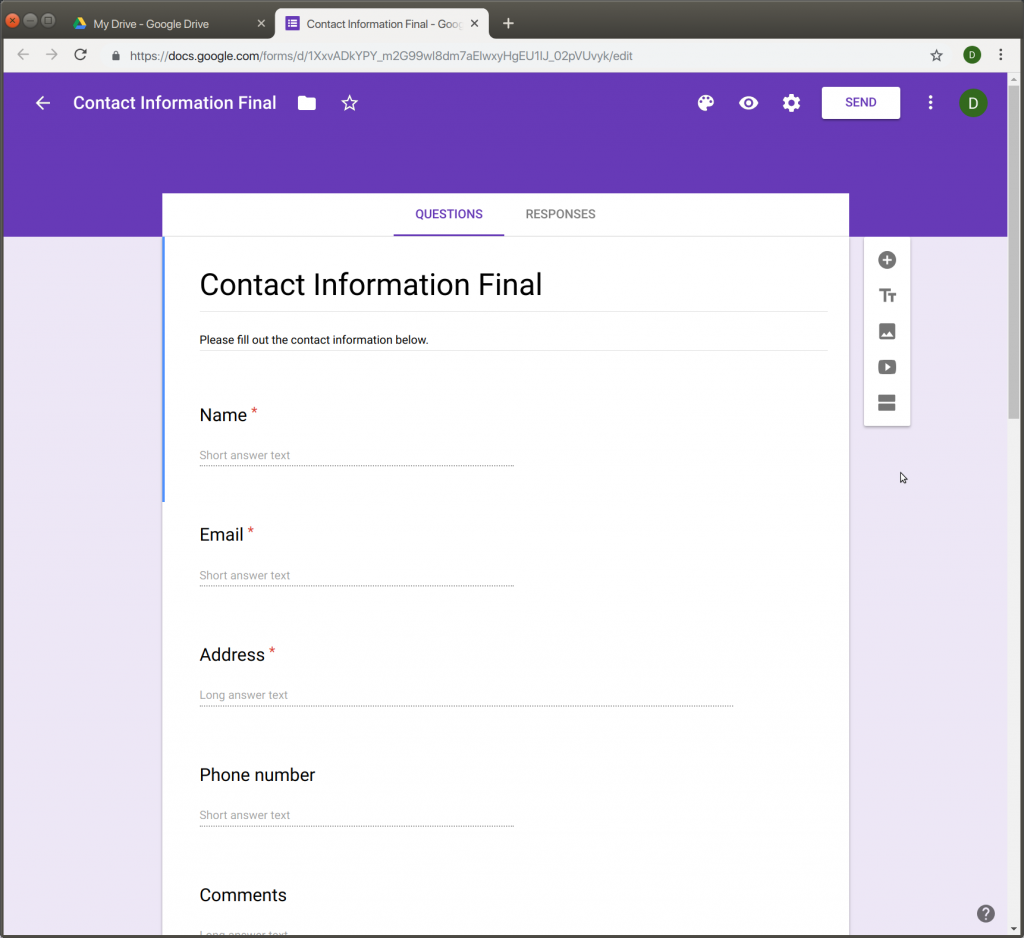 You are all set.
Please leave any comments of your problems / issues.